TANTRA FOR WOMEN
New classes & free intro workshops
open now!
TANTRA FOR WOMEN
New classes & free intro workshops
open now!
Discover the Tantric Art of being a happy, fulfilled and radiant woman!
Tantra for Women is more than just a course…
It is an inner adventure to discover & awaken your femininity, with the guidance & support of experienced tantra teachers. It is a journey that offers you the opportunity to overcome challenges and unlock your full potential as a woman, to amplify the amazing qualities you already have and discover your unique gifts & talents. It is an approach to the tantric path made by women, for women.
The tantric teachings we will learn together offer to every woman a way to know herself more intimately and to live in harmony with herself and her environment; to experience more happiness, love, joy, maximum erotic satisfaction and fulfillment, intimacy and sacredness in her life and her couple relationships; to develop her specific qualities that makes her unique and wonderful, and to become very happy no matter the outer circumstances.
Women are divinity, women are life, women are truly jewels. Women are heaven; women are Dharma, and women are the highest penance. Women are Buddha; women are the Sangha, and women are the perfection of Wisdom.
– Yoni Tantra
Unlock the ancient wisdom of Tantra

 To connect with your inner power, sensuality and spirituality
In India, ancient feminine circles have a rich and profound history, deeply rooted in the country's cultural and spiritual background. These circles, often referred to as "satsangs," "kirtans," "mahila mandals," or "women's gatherings," have served as spaces for women to come together, share wisdom, celebrate their femininity, and support each other in various aspects of life. Women have traditionally gathered in temples to engage in rituals, discussions, storytelling, and various creative and spiritual practices.
These gatherings of women had as purpose the spiritual growth of all the women and to nurture the bonds between women within a community. Ancient feminine circles celebrated womanhood in all its facets. Through dance, music, and art, women expressed their emotions, desires, and creative energies and through tantric spiritual practices they would also awaken their consciousness and wisdom, becoming true inspiration for others.
Our Tantra for Women course brings many of these ancient tantric practices together and is designed to guide you on a journey of self-discovery and self-love, in a safe and inspiring circle of amazing women.
Everything you'll learn is practical knowledge that you can use to live life & use your feminine gifts to the fullest!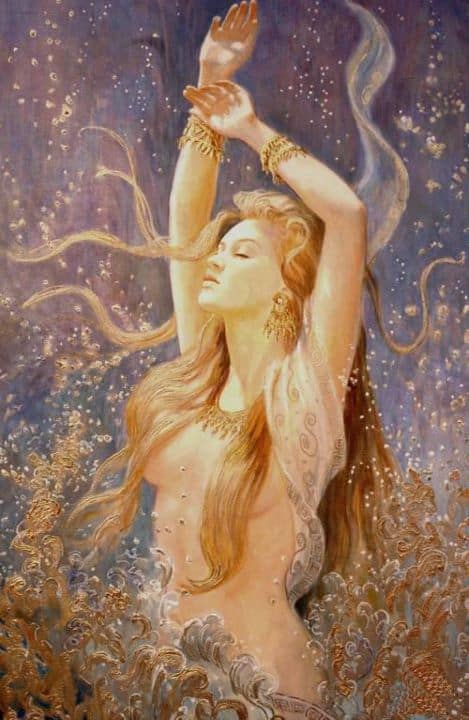 The feminine archetypes of the soul – a key to self-discovery!

Learn about the wisdom of Archetypes that will help you to deeply connect and discover the essence of who you truly are
The feminine tattvic soul archetypes are essential hypostases of each woman. In order to be a woman fully developed at the level of the soul and at all levels of the feminine nature, and to truly achieve an exemplary self-knowledge that brings happiness, fulfillment, harmony both at a personal level and in our relationships, it is highly important to identify and fully develop in our being these archetypal energies.
The entire manifestation is structured by five fundamental formative fields – which are the universal "elements" or tattvas, as they are called in yoga and tantric terminology: the subtle Earth, the subtle Water, the subtle Fire, the subtle Air and the subtle Ether. These tattvas modulate the human soul in a particular manner, thus giving rise to a specific prevalence in the psyche. Each prevalence characterizes a soul archetype.
There are four main archetypes: The Mother Archetype, The Fascinating Woman Archetype, The Heroine Archetype and the Initiating Woman Archetype.
In the Tantra for Women course you will learn about each of the four archetypes and how to identify your own archetype. The knowledge of the Archetypes is much more than a simple personality theory – it is very practical and a priceless tool in our day to day activities.
Becoming aware of the Archetypes enables us to identify why we behave in a certain way, why we get triggered in certain situations, and why we repeatedly attract the same types of challenges into our life.
This gives us the power to change our reactive patterns and overcome problems and sufferance.
This knowledge also makes it so much easier to understand others based on their predominant archetype and to interact with them more harmoniously, compassionate and forgiving.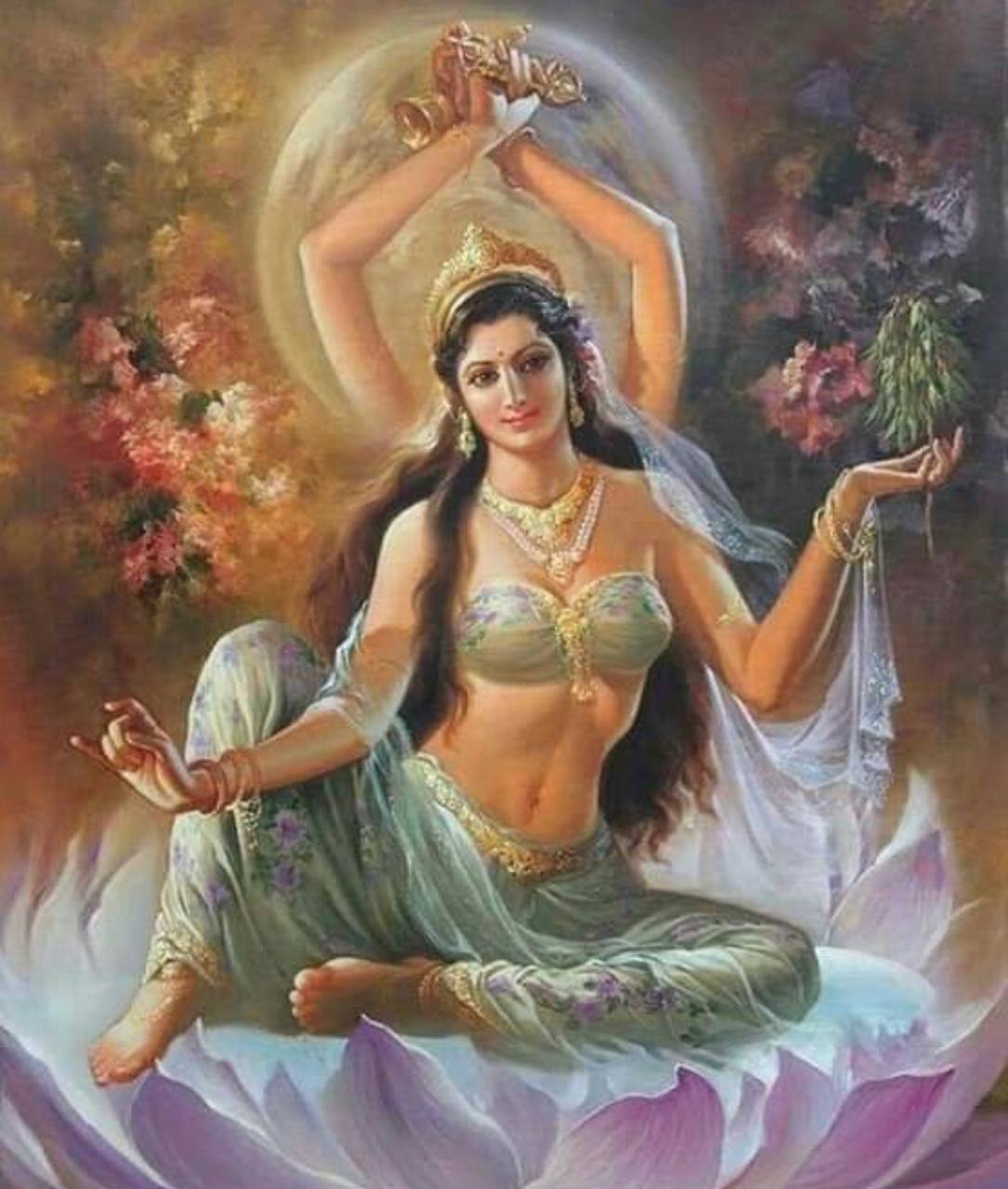 Sacred Dance: An Extraordinary Tool for Feminine Awakening
Ancient Sacred Dance is a form of movement and expression that honors the feminine, connects us with our inner goddess and amplifies our inner freedom and sensuality. It is a deeply transformative and empowering practice that allows women to connect with their bodies, emotions and energy.
Sacred dance can also have a positive impact on hormones and state of happiness, influencing our hormonal balance and bringing the body, the mind and the soul in harmony.
During our session, we will learn different types of dance and movement techniques that will support our practices.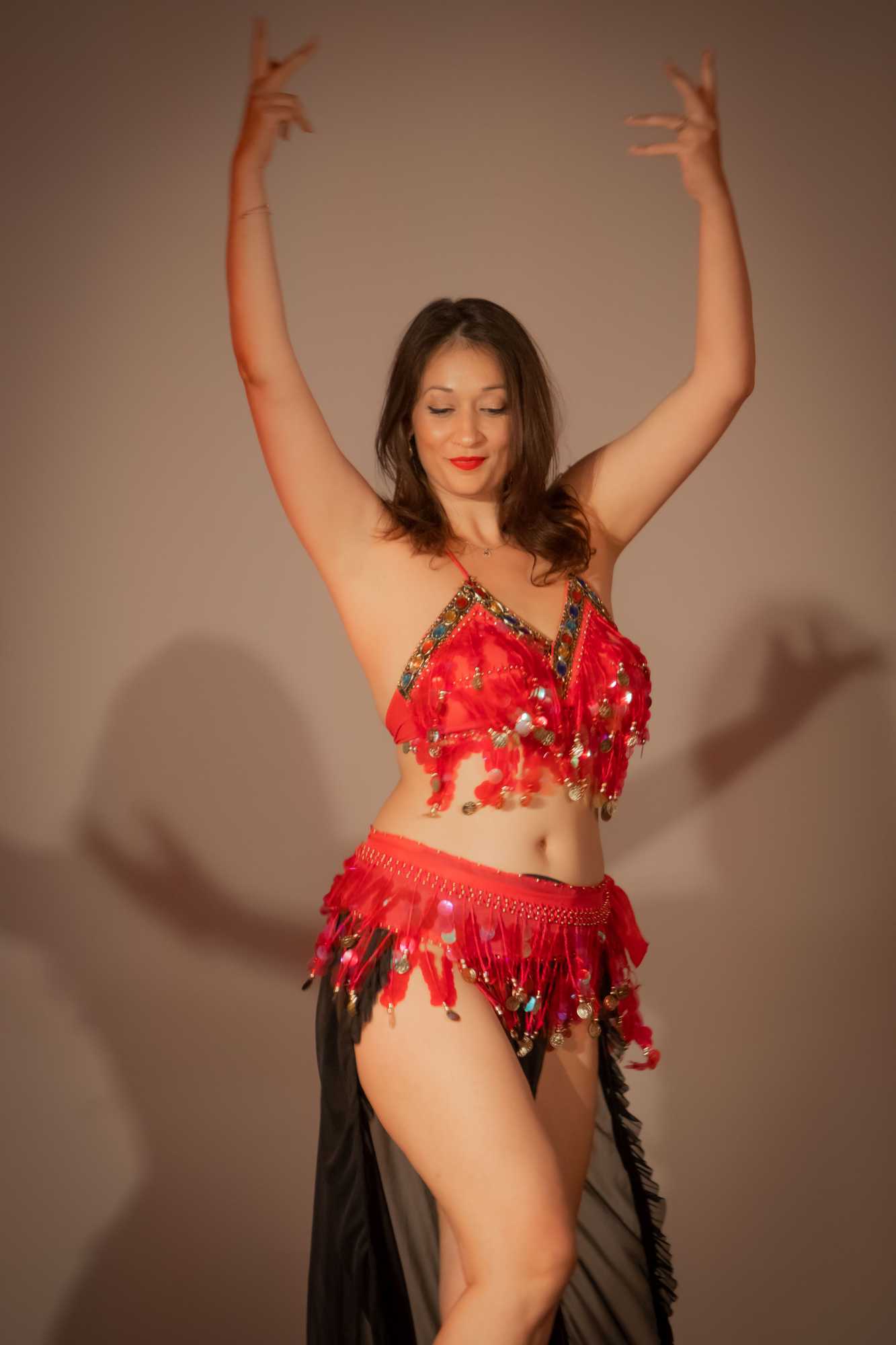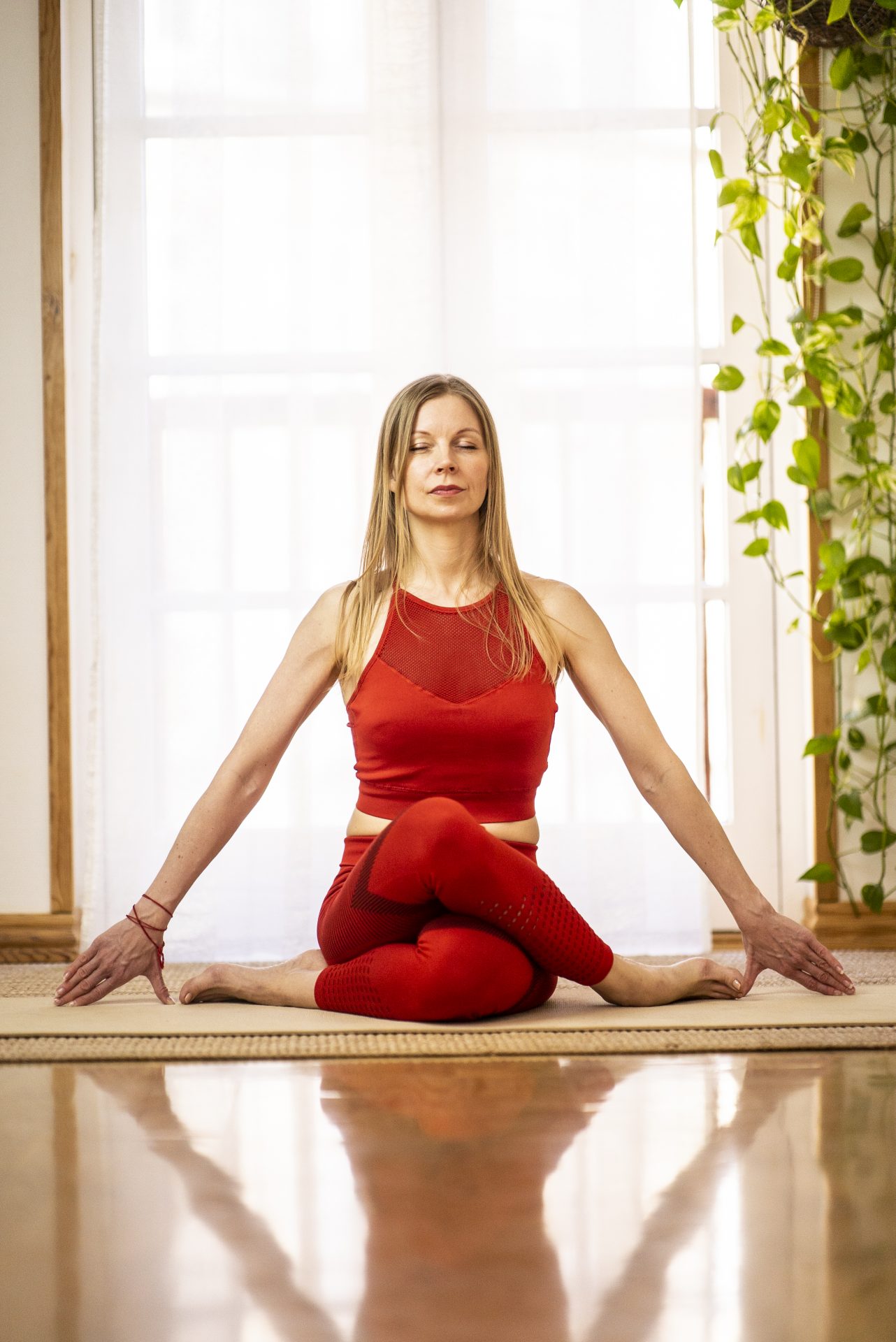 Tantric Hatha Yoga: A Transformative Practice
Practiced properly, Yoga is much more than simple physical training. It helps to develop mental, emotional, psychological, and spiritual qualities, and transforms you in more ways than the eyes can see.
Yoga supports you to access and master your "inner resources" – such as energy, focus of consciousness, and creativity.
By practicing yoga, you will learn to cultivate & consciously direct these inner resources, and gain the ability to transform yourself & your life in whatever direction you choose.
The tools and techniques we will practice in the Tantra for Women course will help you to better understand yourself, develop total self-mastery, and achieve your highest goals & aspirations.
Join a strong community of women
We have the chance to grow and learn from each other's experiences, with no room for judgements, and develop a wonderful environment of support and togetherness in all our joys & challenges.
It is also scientifically proven that women are better when they are together: we heal faster by sharing, and we are more happy and relaxed after spending good quality time with other women.
All the activities in this course are structured in a way that helps us experience the profound bond of sisterhood.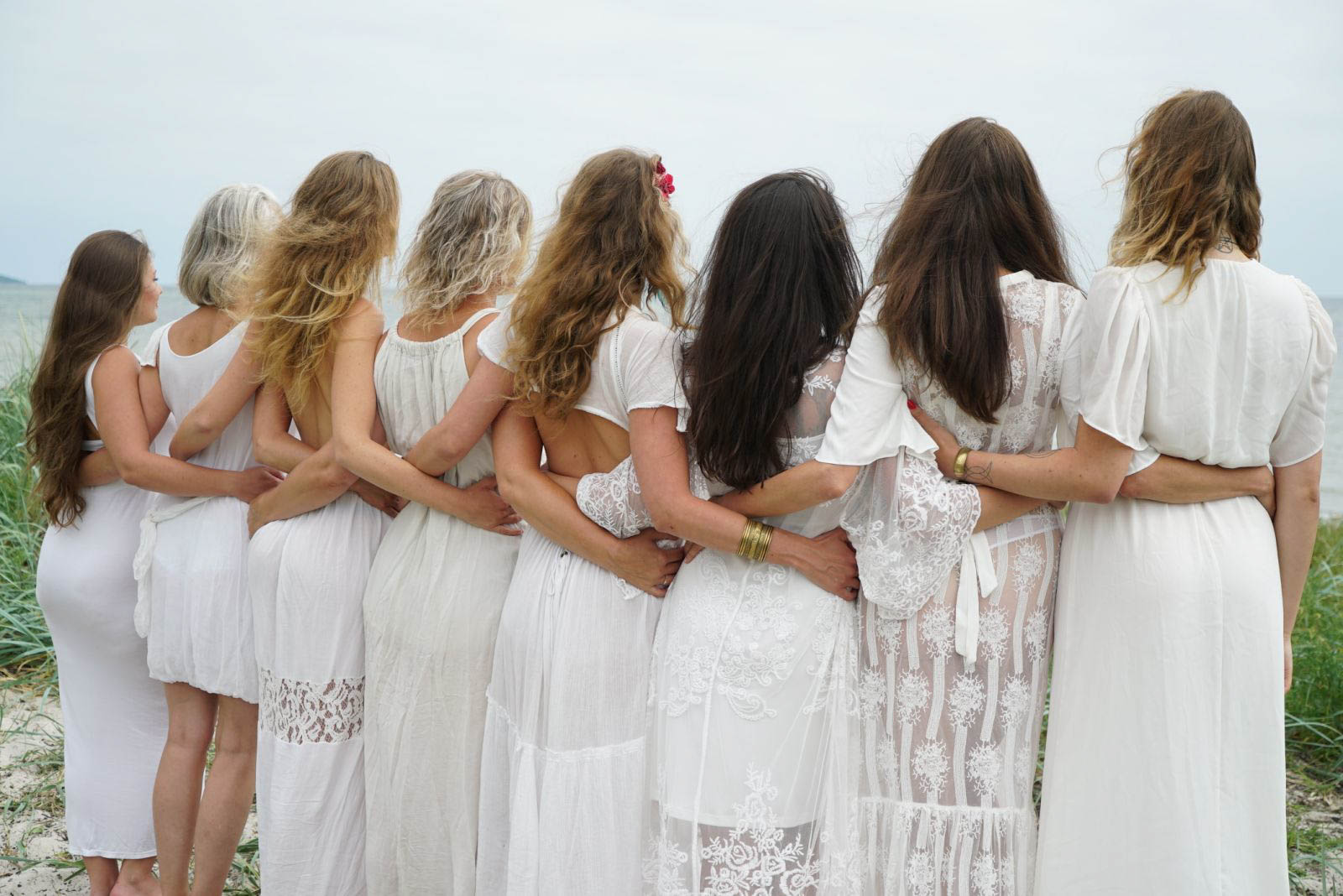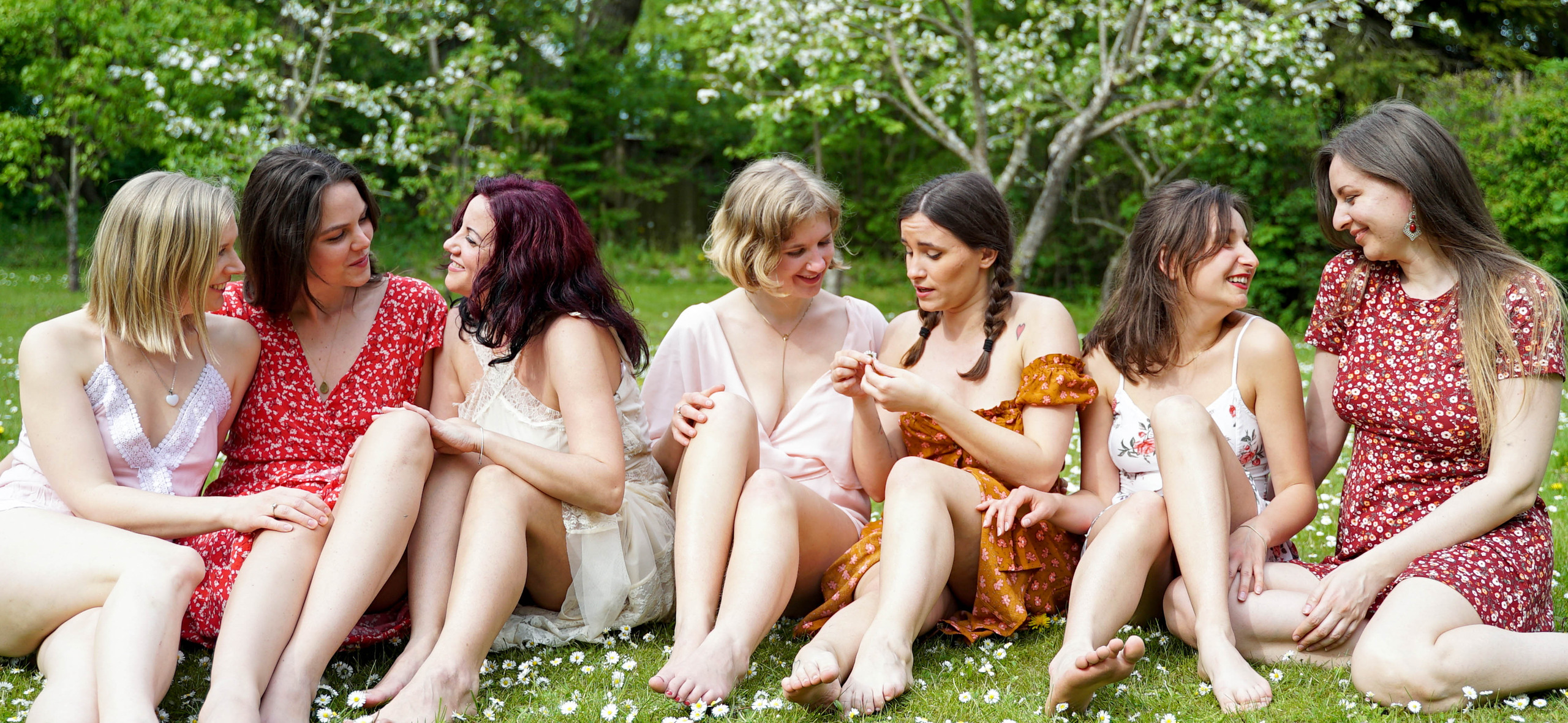 Each class is an experiential adventure into the nature of beauty, creativity, love, relationships, eroticism, spirituality, the power of femininity, how to live your full potential as a woman, and much more!
Many of us would like to have more self-confidence, more love, more beauty, more inner strength, and more enthusiasm. The magnificent truth of womanhood is – we already have these great qualities inside of us, just waiting to be revealed!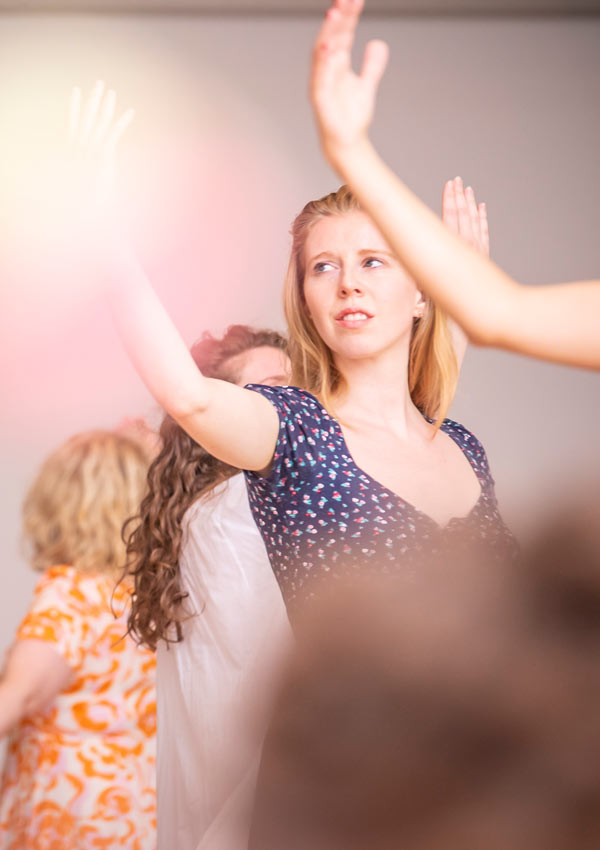 Introduction to Tantra: Unveiling the Sacred Feminine
How to fully reveal and express your feminine qualities: Cultivating Inner Freedom
Morning rituals and techniques for purifying the body and natural methods to increase beauty;
How to relax and why this is important for femininity;
Yoga postures specific to women for regeneration, for harmonizing emotions, and for awakening of our inner feminine power
Deepening Intimacy: How to improve your erotic life;
How to develop self-confidence & unshakeable optimism;
Embracing Self-Love: Nurturing your Inner Goddess
The tantric secrets of happy and fulfilling couple relationships
Esoteric Astrology – from a spiritual perspective
Awakening the Power of the Yoni: Techniques and Inner-Attitudes
Awakening Sensuality: Dance, Transfiguration techniques,
Aphrodisiacs, Inner freedom
Awakening Consciousness: Learn about the Universal Principles
Emotional healing and forgiveness techniques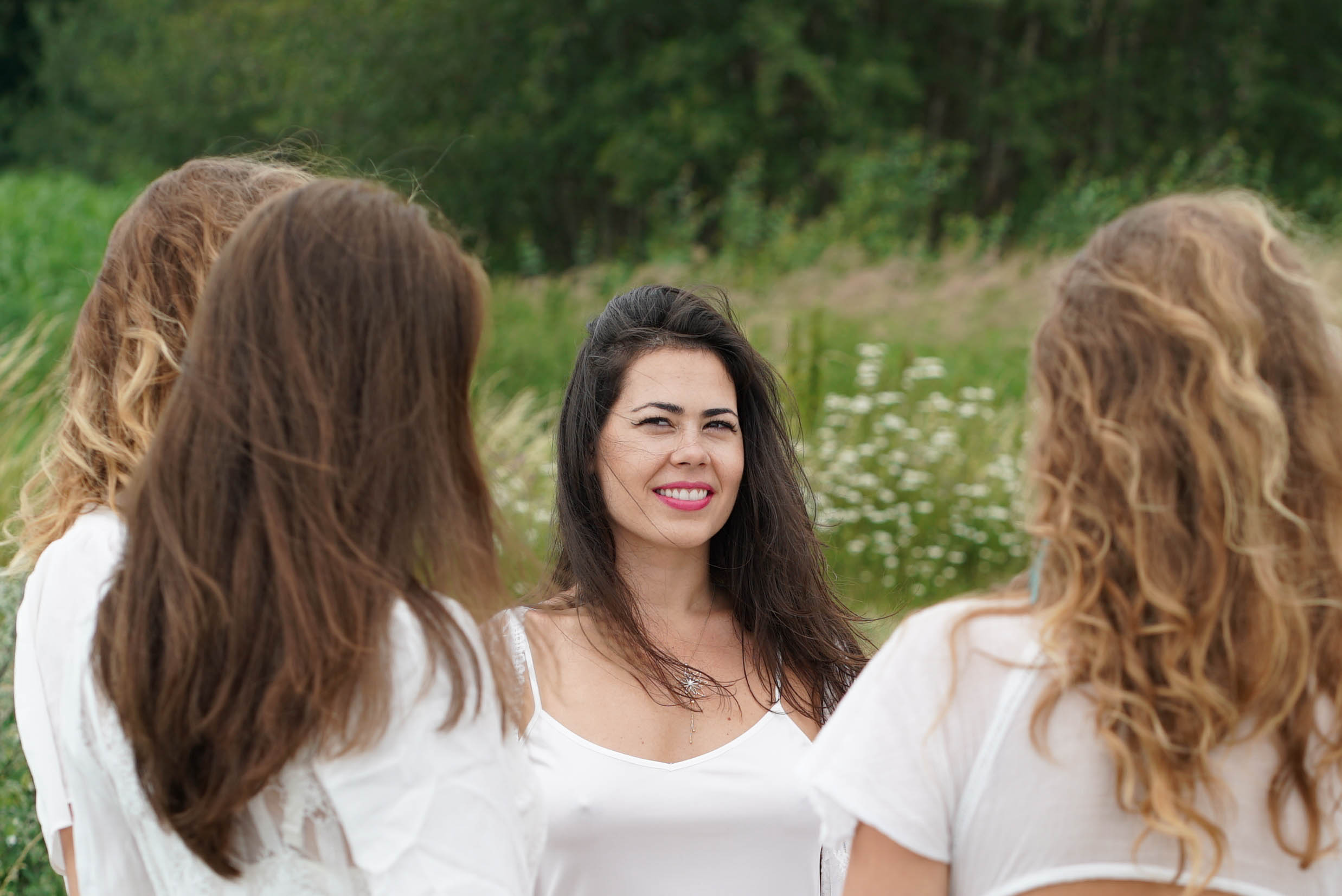 Community of Spiritually-Oriented Women
Each session is an engaging 2-hour women circle where we will practice yoga, meditation, different forms of art and dancing, and learn about the mysteries of our feminine nature
We will have dedicated sessions of sharing to learn from each other, support each other in our journeys and practice together what we learn in the course!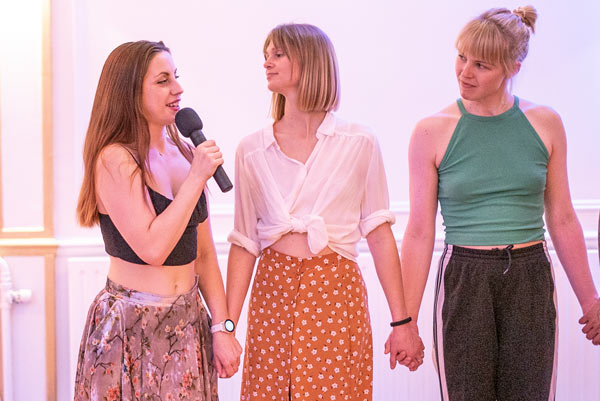 Personal Guidance From Your Teacher(s)
You can ask them anything – about the class, how to use the techniques & methods in your daily life, or even advice for specific life situations.
As a student, feel free to ask your teachers for personal guidance – they'll be happy to speak with you!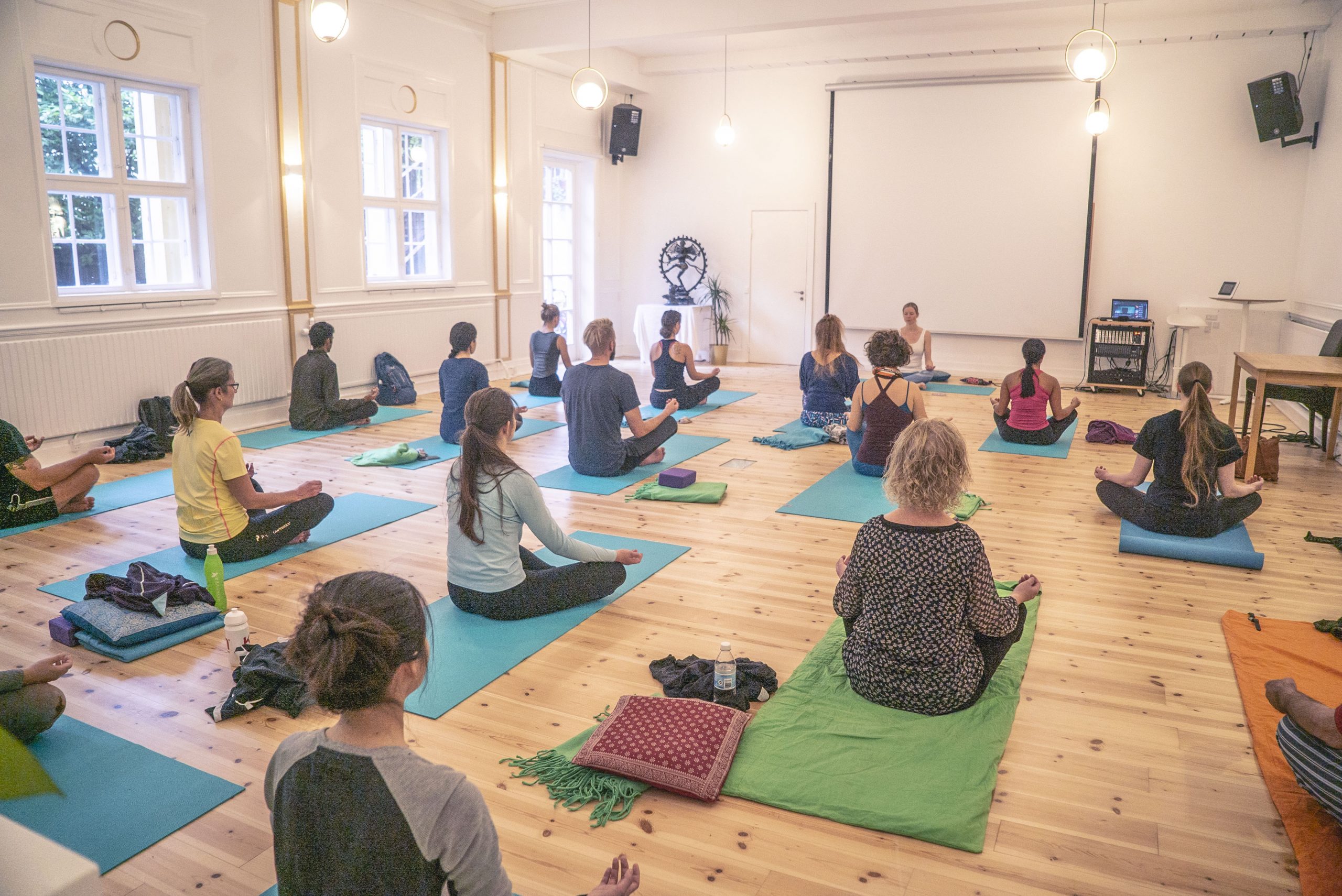 Access to Saturday Hatha Yoga Classes & other events at NATHA
Hatha Yoga classes are held every week on Saturdays. They are a great way to get some extra practice and to start the weekend in a great way!
As a Tantra for Women student, you'll also get student discounts on other workshops, festivals, retreats and events!
Fanny is a Tantra for Women teacher, woman group facilitator, and a bio-medical engineer. She has been practicing yoga, tantra and meditation since 2014. She is passionate about modern science and ancient tantric wisdom. She aspires to empower all women to live their divine femininity and heal humanity through the tantric wisdom, the power of love and consciousness.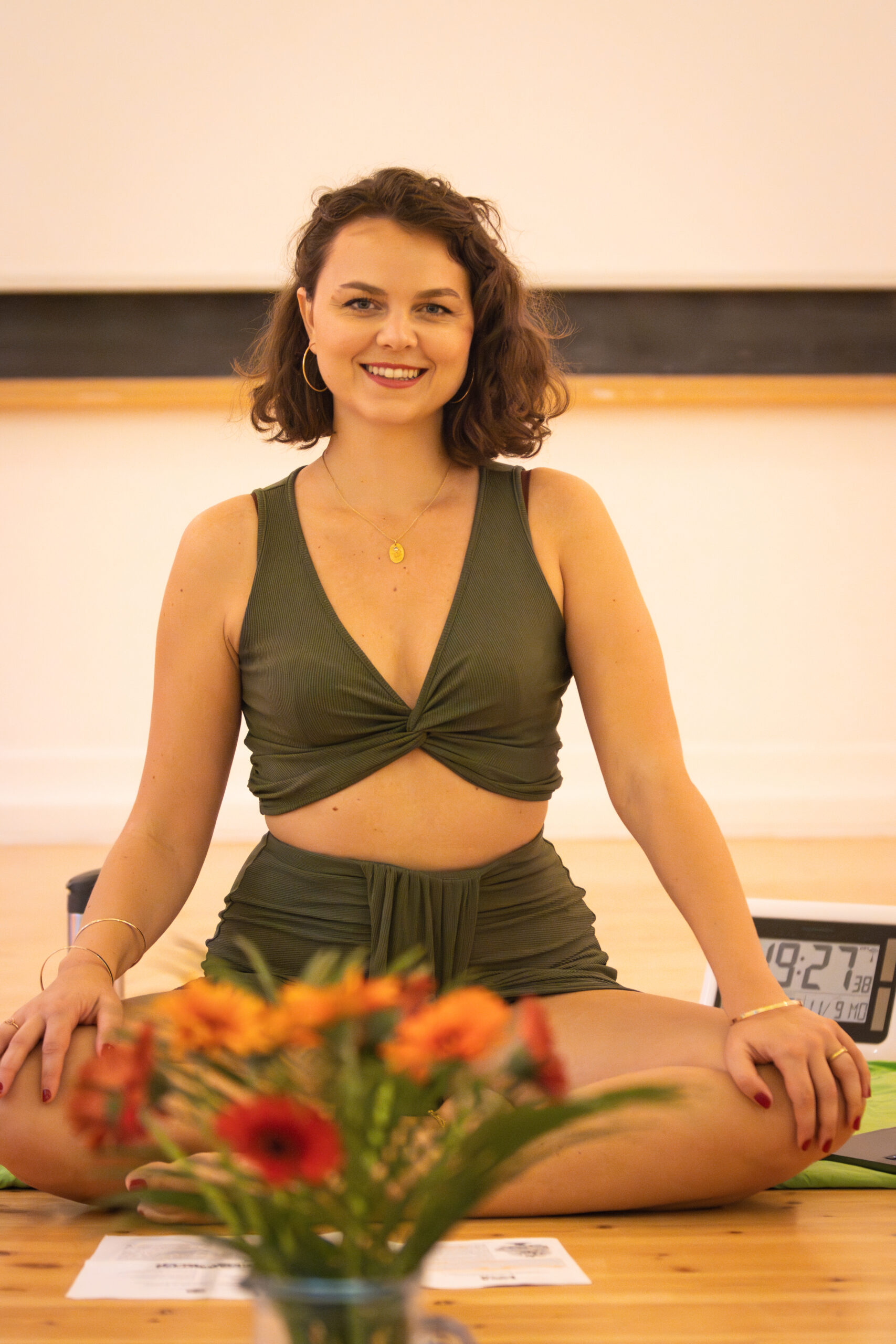 Course Schedule & Intro Workshops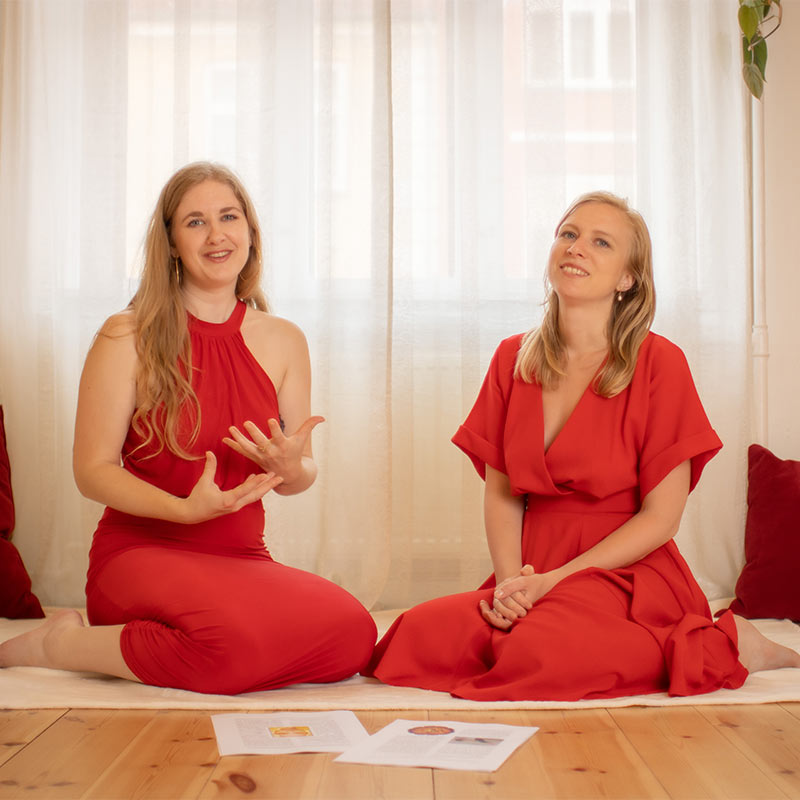 None of our centers nearby?
No worries, we have the perfect alternative!
Our international federation offers the same course online, for everyone who cannot reach our local centers.
You find there also free webinars, online retreats, a worldwide community and much more.
Read more about the online course: onlineyogaacademy.com/tantra-for-women
Pssst: With the coupon code NATHADK you will receive 10% off for your first year of study!