Summer Soul 2023:
1-7 July @ Paradise Retreat Center
Kama Sutra Immersion
For couples & singles
Let us tell you a secret…
Once upon a time, in the far Ancient East, a long-forgotten knowledge was secretly kept hidden by Kings and Queens, available only for the initiated ones…
This secret knowledge was considered a treasure as it revealed the very nature of the origin of the entire universe. It held within its pages the mysterious ways to enjoy life and experience its most exquisite gifts in love, intimacy and refined eroticism.
For good reasons, this treasure was hidden from those who did not have the proper training to master their erotic energy, because the wise men knew that the forces of desire and pleasure are the strongest powers within the human being.
Due to their phenomenal power, they can either liberate one in sublime mystical delights or enslave one in painful attachments, and so they encoded the knowledge of their sacred works of art in a language of symbols and multiple meanings in order to keep away those who had a superficial attitude and who were only looking for sexual excitement.
One such work of art is the famous Kama Sutra. Nowadays, Kama Sutra seems to apparently be just a collection of sexual methods, unusual acrobatic lovemaking positions, behavioral advice for intimacy and weird aphrodisiac recipes. But behind the "coded language", it is so much more.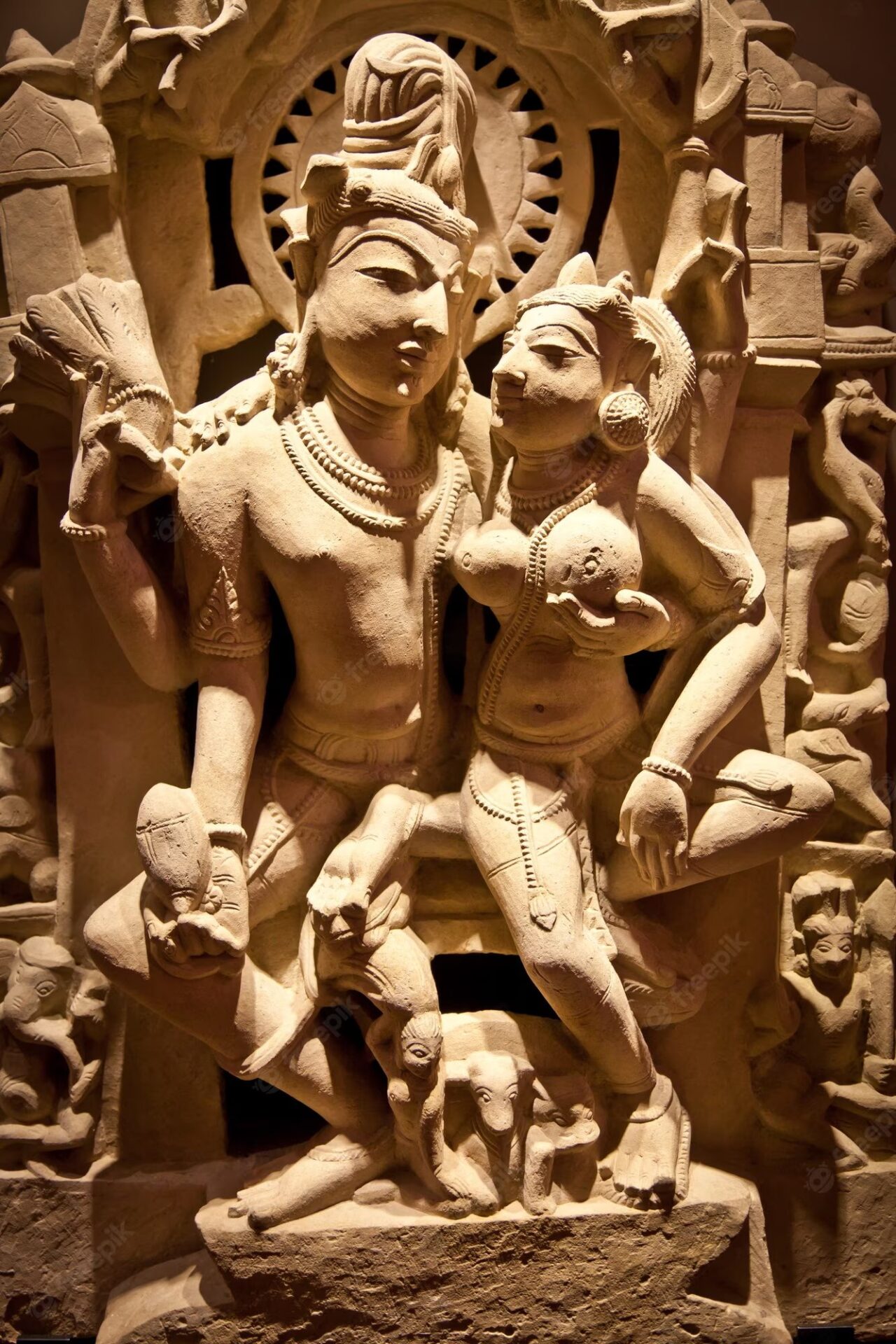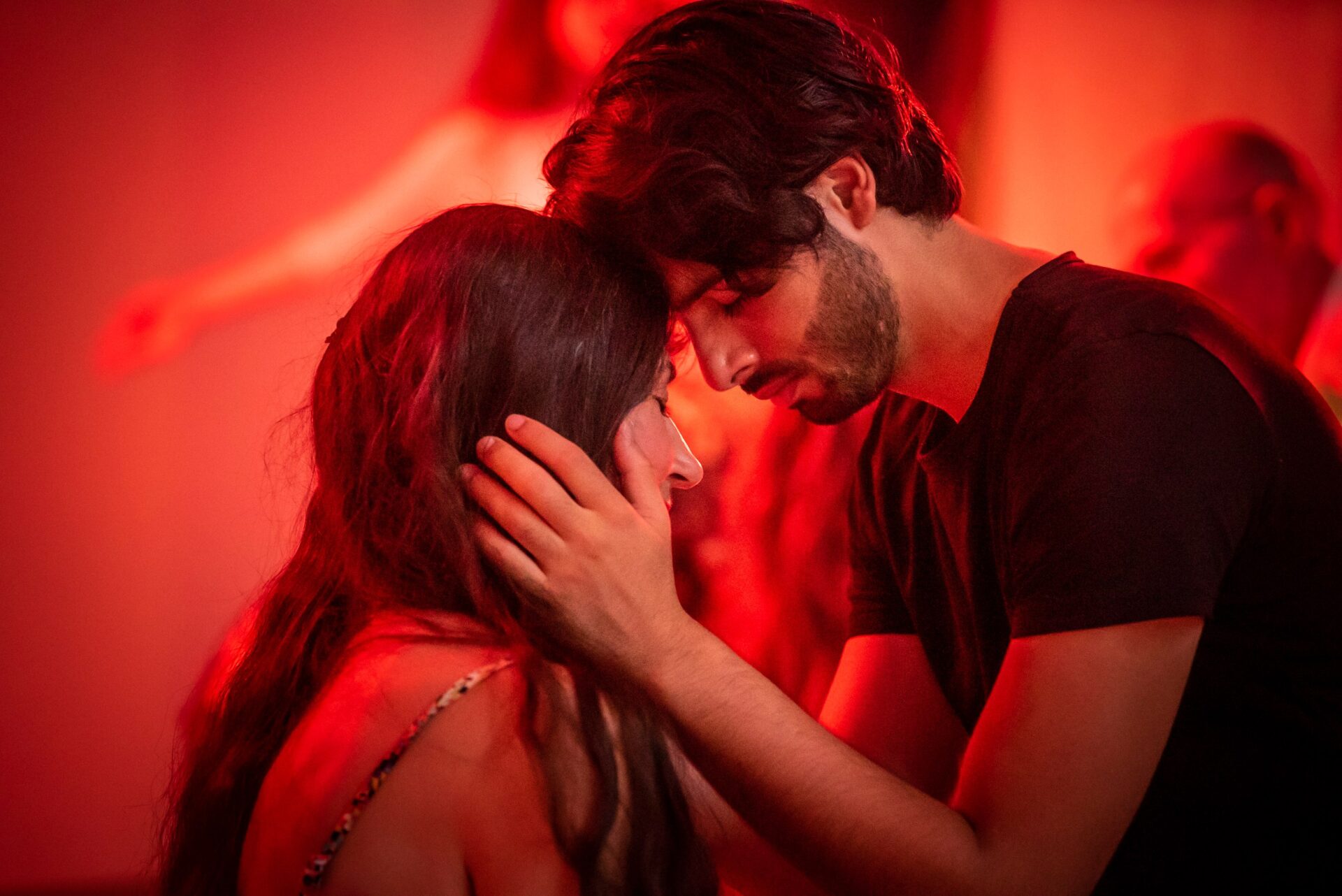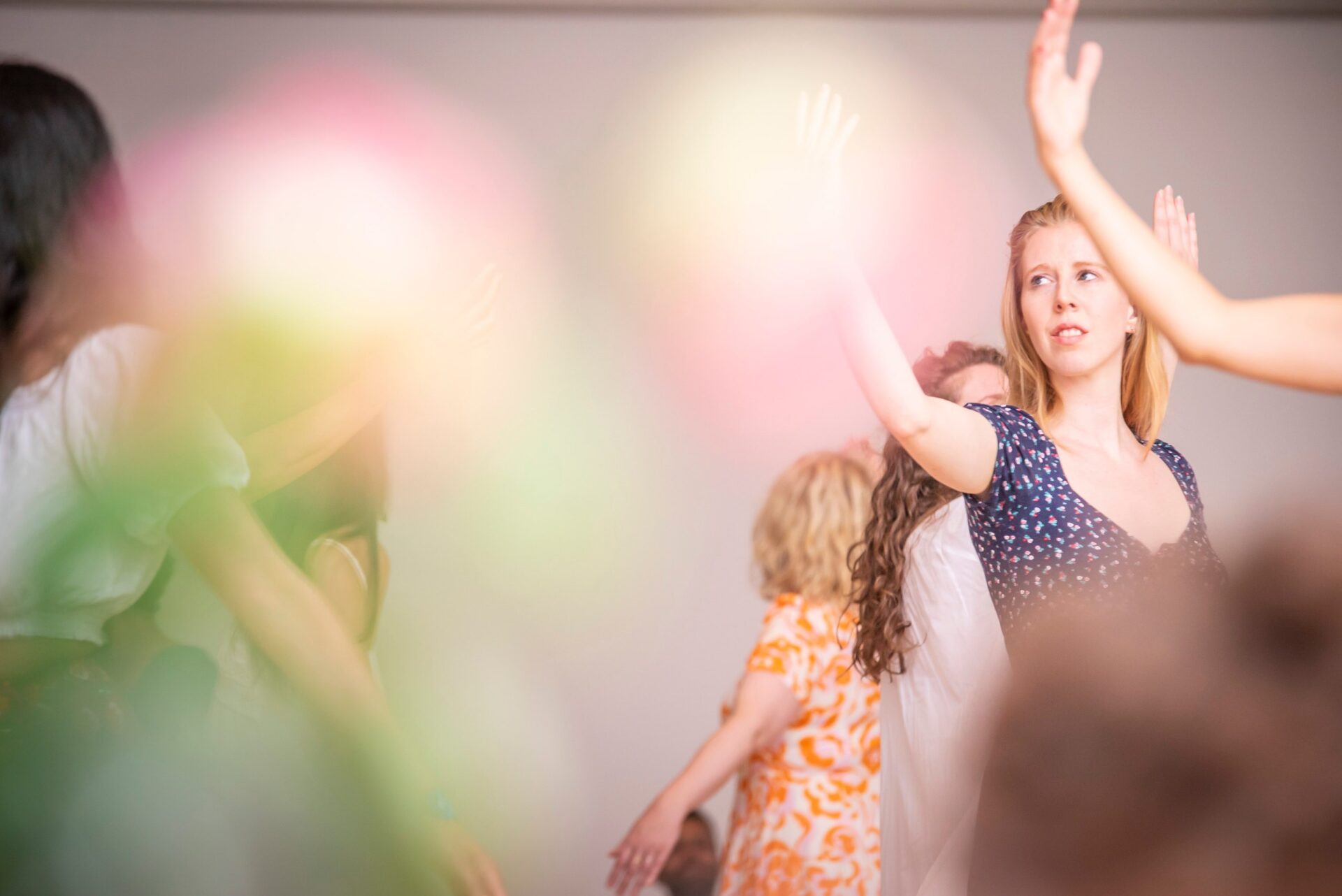 The truth about the Kama Sutra
In reality, Kama Sutra is a collection of practical wisdom reflecting the work of desires. It is a manual for learning how to handle the power of desires and how to channel them in ways that help us to improve our life and relationships, as an answer to the call for solutions to some of the biggest problems people face today.
Eroticism has been the subject of much taboo throughout the ages, and even today, in our times of apparent sexual freedom, little has changed and many people desperately seek fulfillment in superficial pleasure, hoping to escape their inner emptiness and afflicted relationship or their body's and soul's unfulfilled longing for love and refined pleasure.
When we crack the code of Kama Sutra and understand how desire truly works, the path ahead almost irresistibly opens up… Long nights of refined, extraordinarily intense and fulfilling pleasures and love will chase away sleep and frustrations. There will be no way back to the comfortable ignorance of a dull life, because now you know the whole story.
"How you are in bed, is how you are in life!"
This wise ancient saying was well-known in the era of the Kama Sutra, when conscious eroticism and conscious living were one and the same thing.
There are no "sexual techniques" or "how to do it" manuals that can replace a loving heart, a silent mind and the aspiration to make your beloved ecstatic.
If we are able to be fully present, connected, joyful, open, relaxed, loving, free and creative… if we are able to take initiative, to be empathic and self giving, to be free of shame and inhibitions and to make our hearts ecstatic in lovemaking… then we are that very same person in daily life!
If we are blocked erotically, ashamed or lacking confidence, then we tend to get stuck or held back in life as well.
In all the spiritual erotic teachings, pleasure has never been the final goal of lovemaking. Tantric, Taoist and Kama Sutra masters approached lovemaking as a means to attain inner freedom, profound self-knowledge and ecstatic union with the divine through mastership over the immense potential of the erotic energies.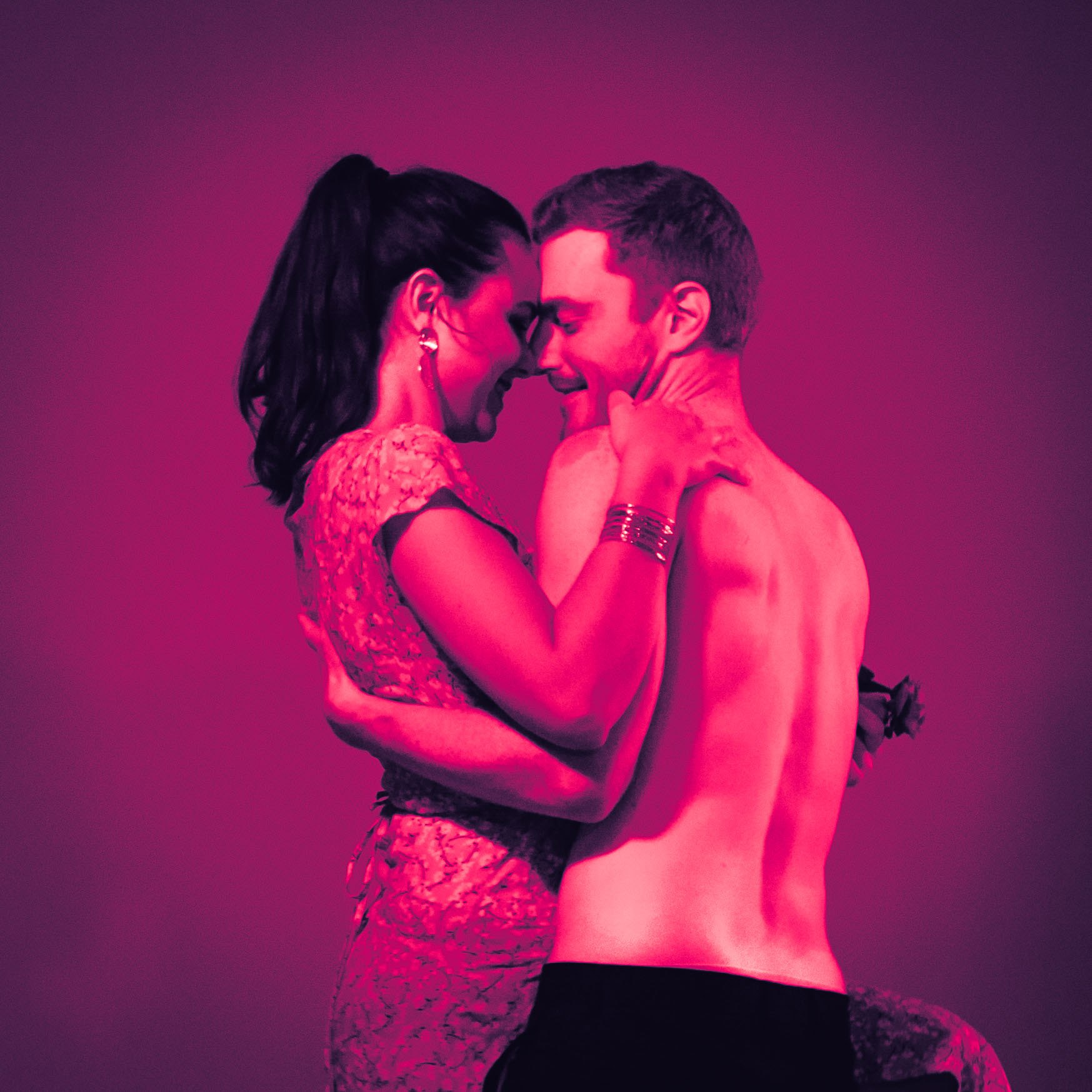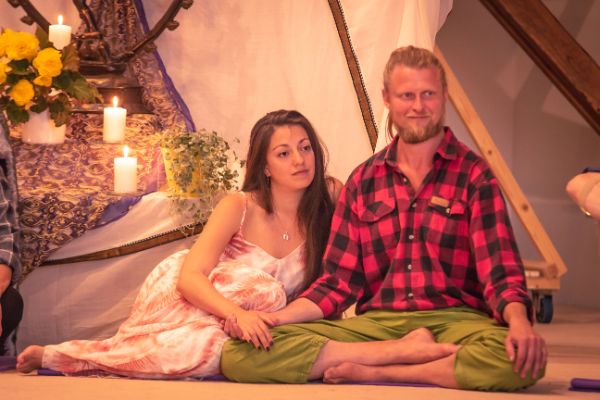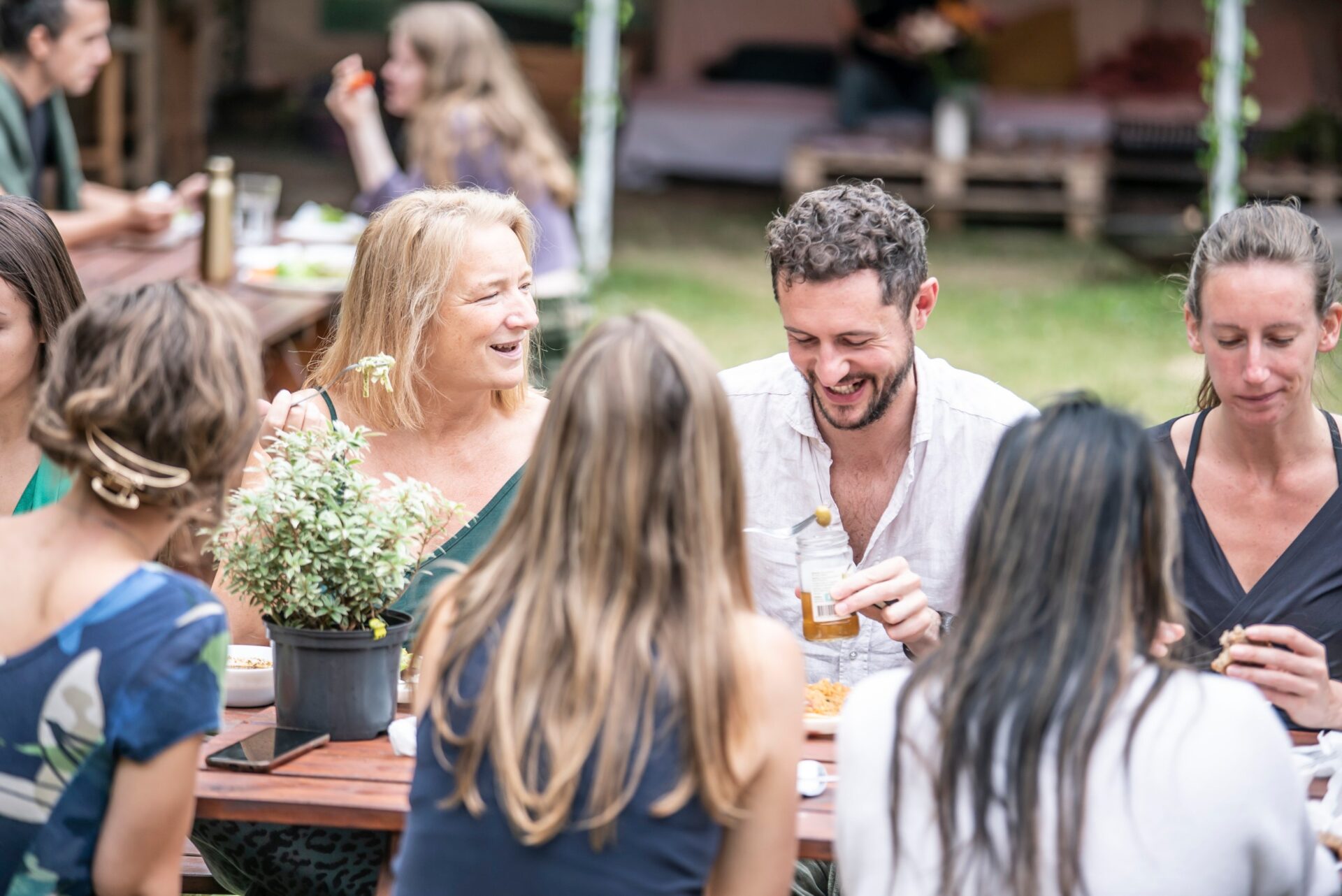 An Exquisite Retreat for both Singles & Couples
The Kama Sutra Immersion is a deep-dive into the heart and essence of the Kama Sutra, suitable for both singles and couples.
Some of the activities are interactive and done in groups or pairs, but it is not at all required to come as a couple.
For partner exercises, participants are free to pair up with each other based on personal choice and comfort.
And none of the activities are couples-only nor obligatory – you are free to participate as you feel comfortable, with whomever you feel comfortable!
Kama Sutra Immersion Curriculum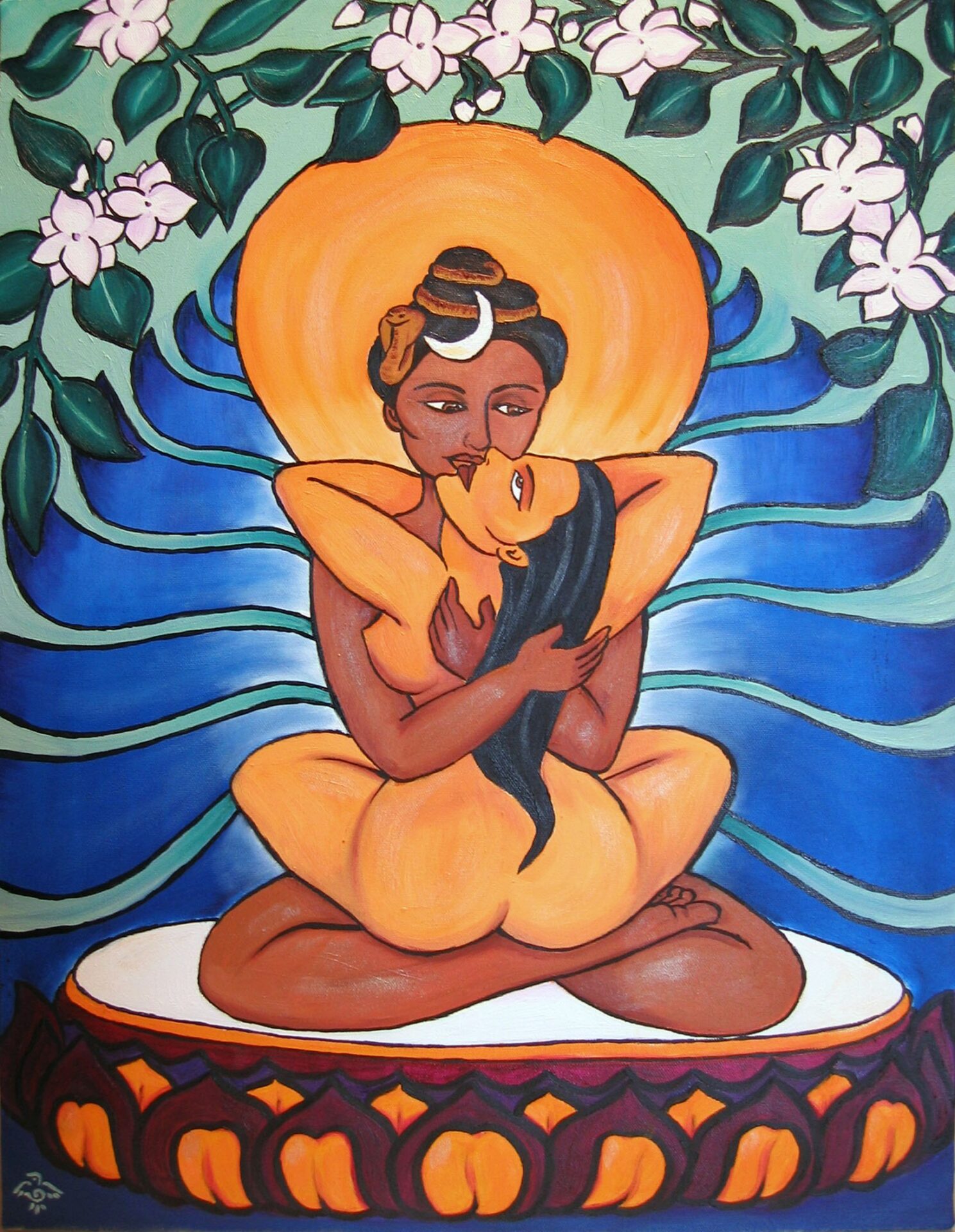 Erotic Skills
The tremendous power of desire: Sublime eros and sacred eroticism vs sexual attraction
Kama Sutra lovemaking positions
The Art of Foreplay: Become a talented Kama Sutra master
Erogenous zones and orgasmic secrets
Life Lessons
Conscious living through actions, words, and thoughts.
The 4 cornerstones of "a good life": Artha (material abundance), Kama (life enjoyment), Dharma (purposeful living) and Moksha (spiritual liberation)
Erotic communication & Emotional intelligence
The purpose of pleasure: How to discover your Self through ecstasy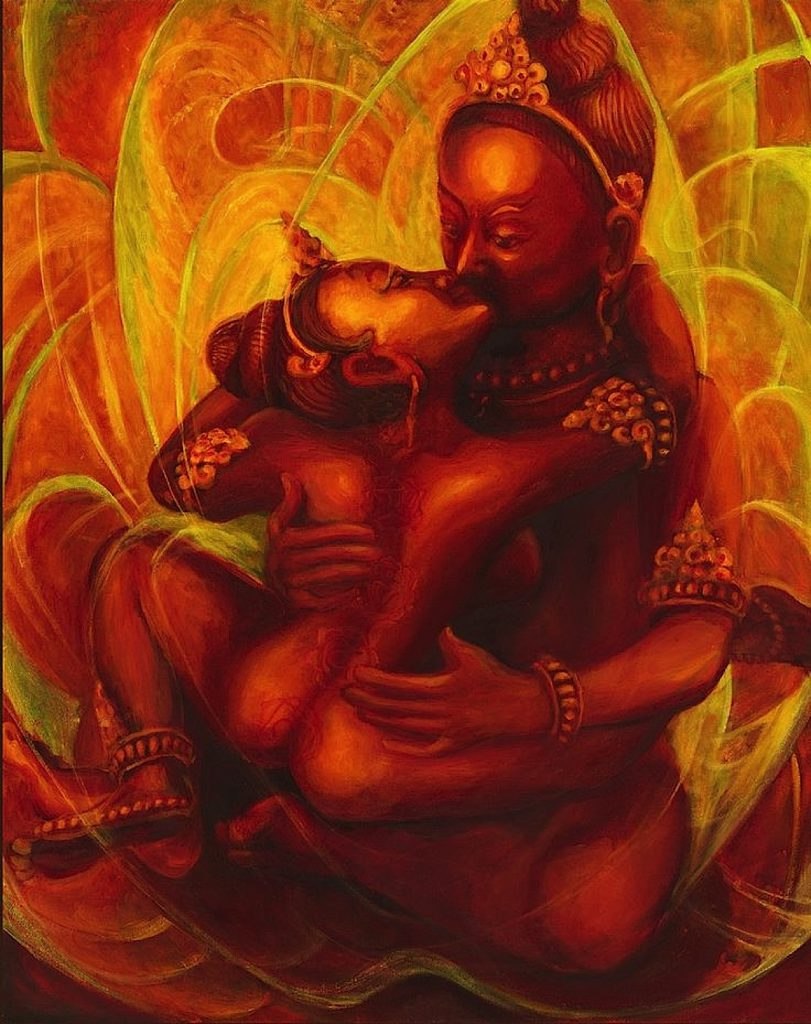 The retreat program also includes: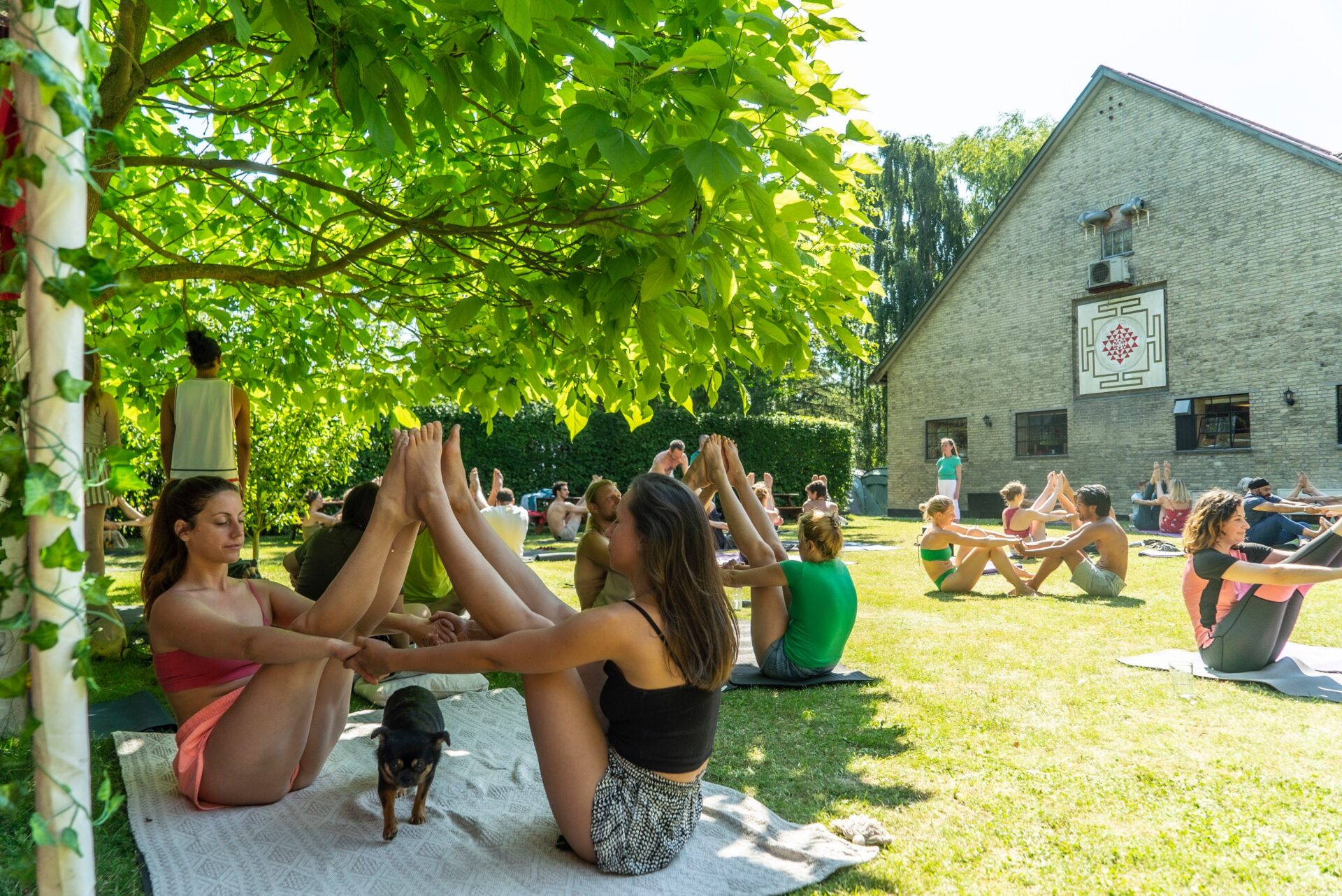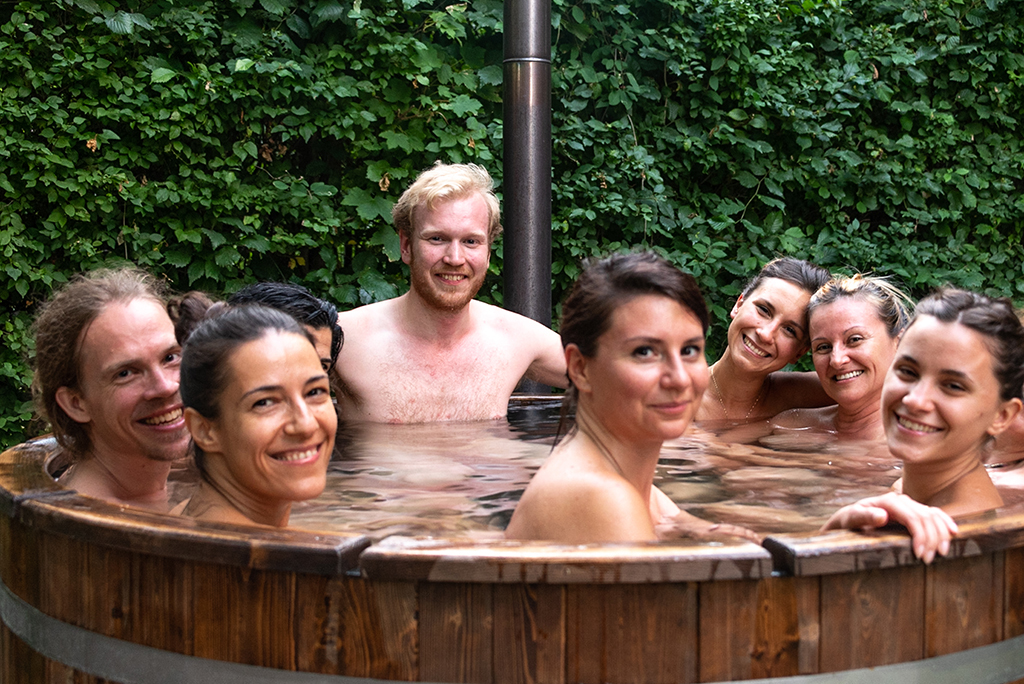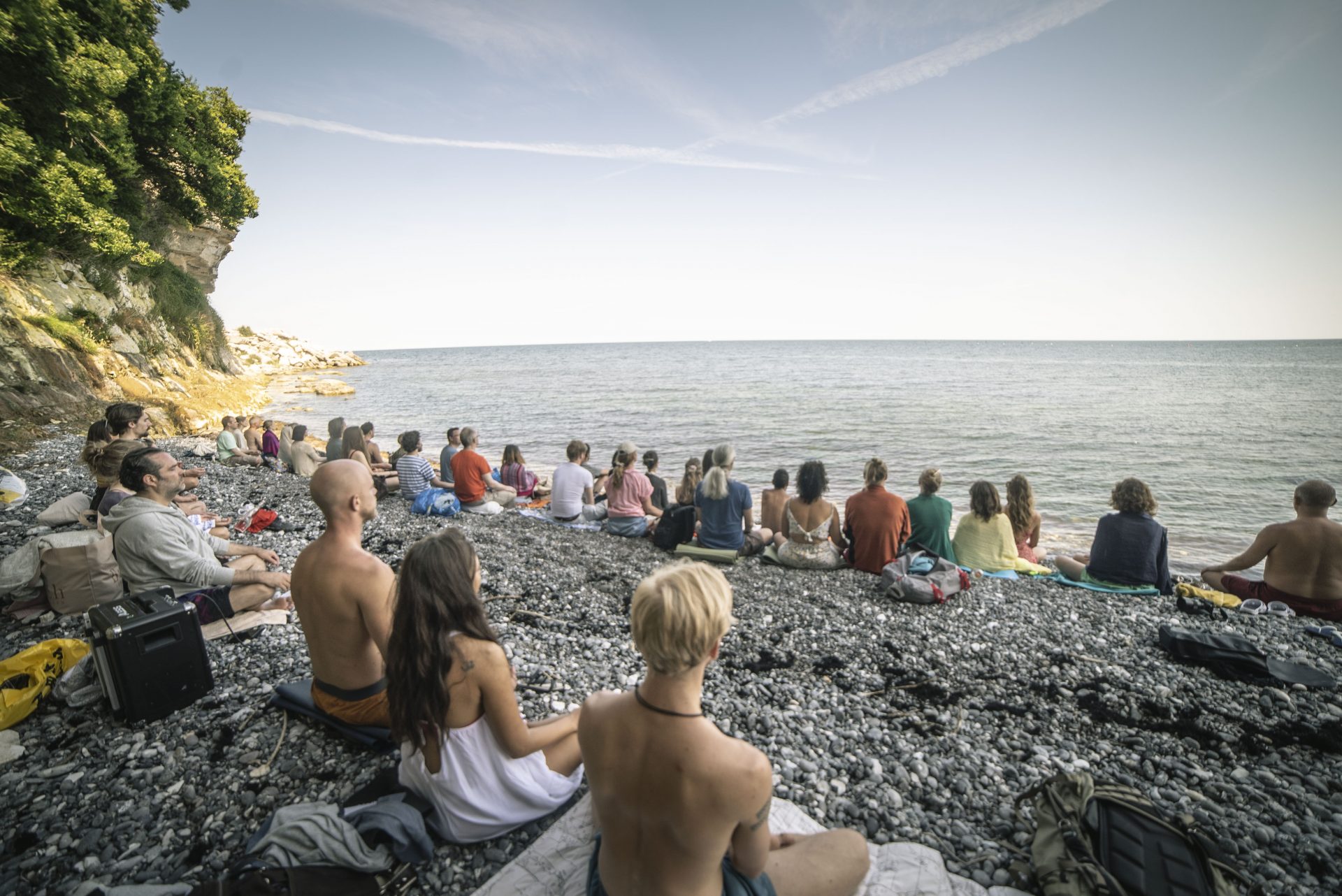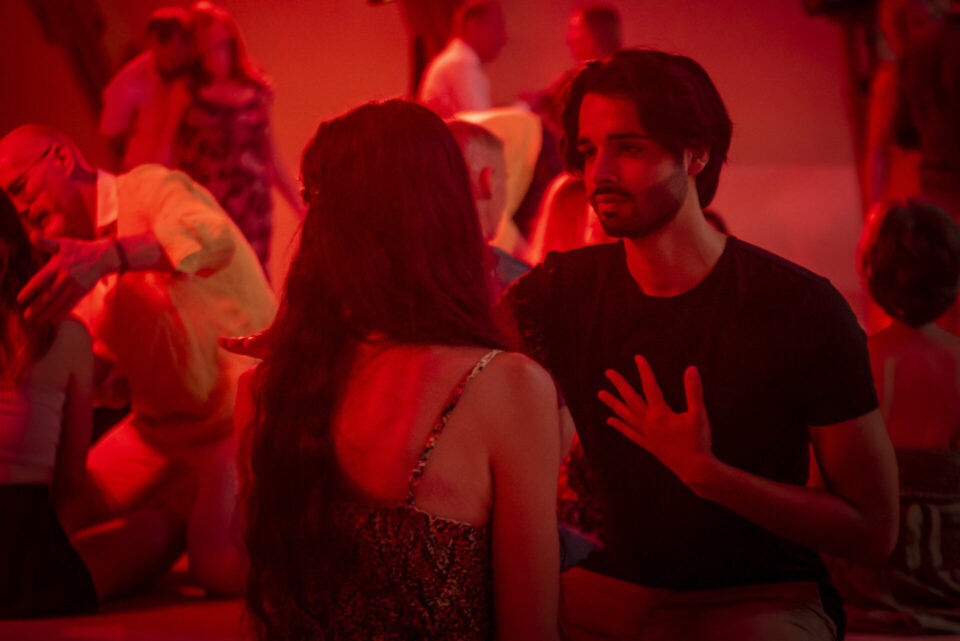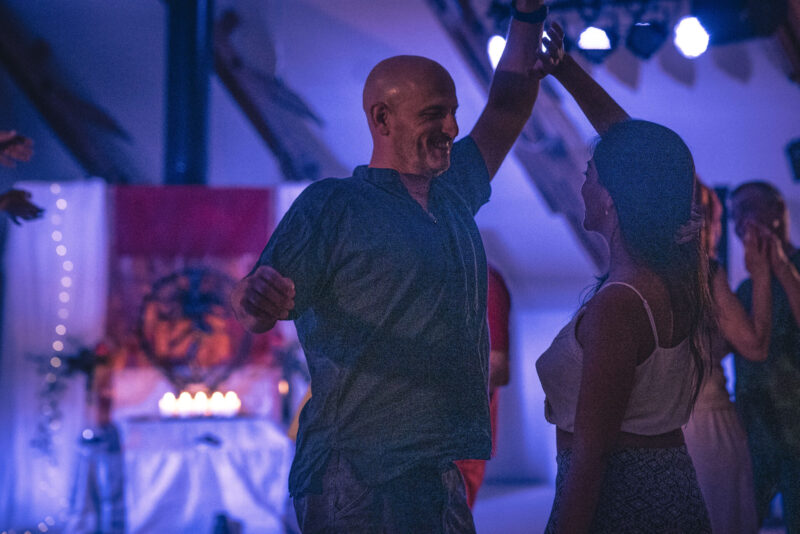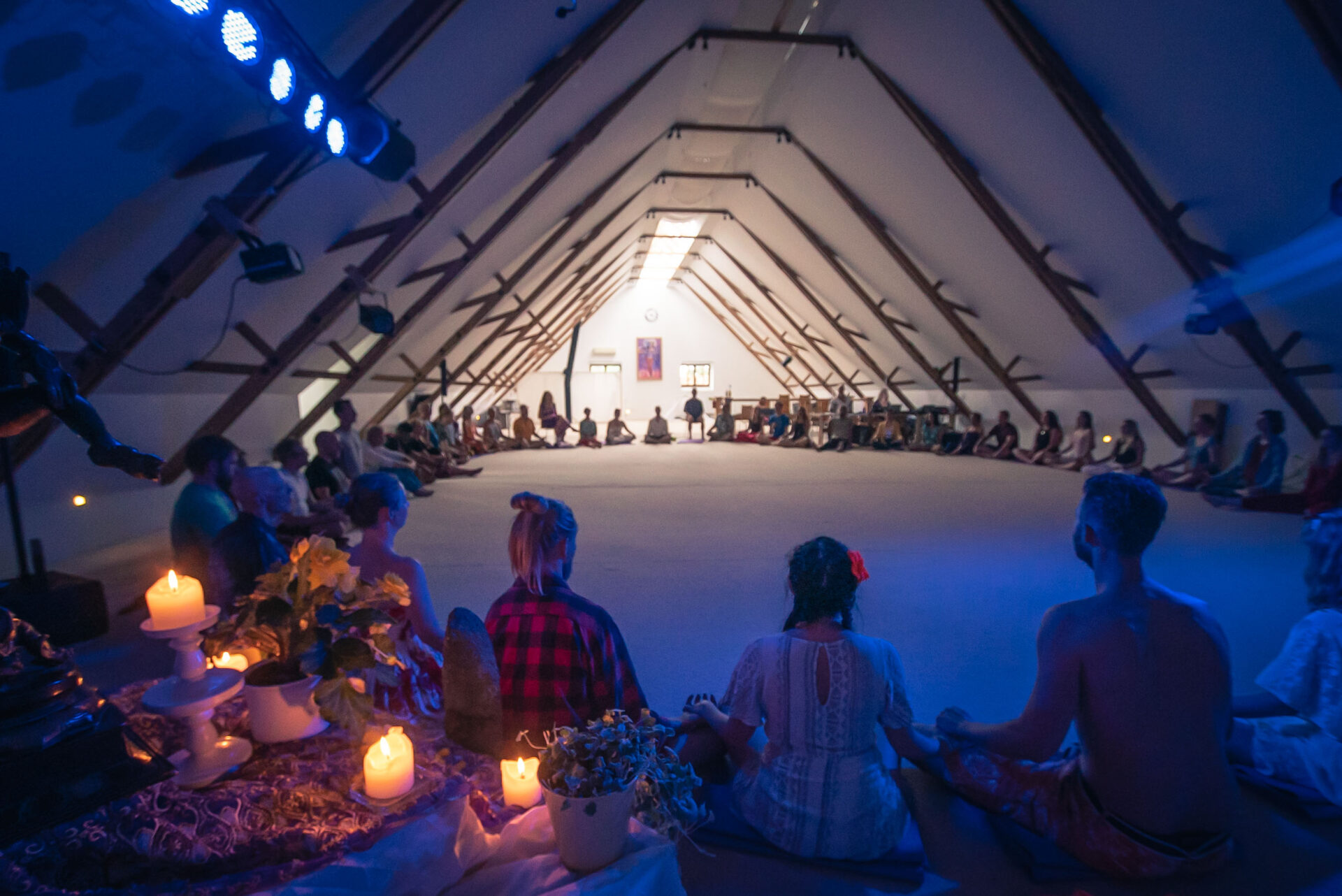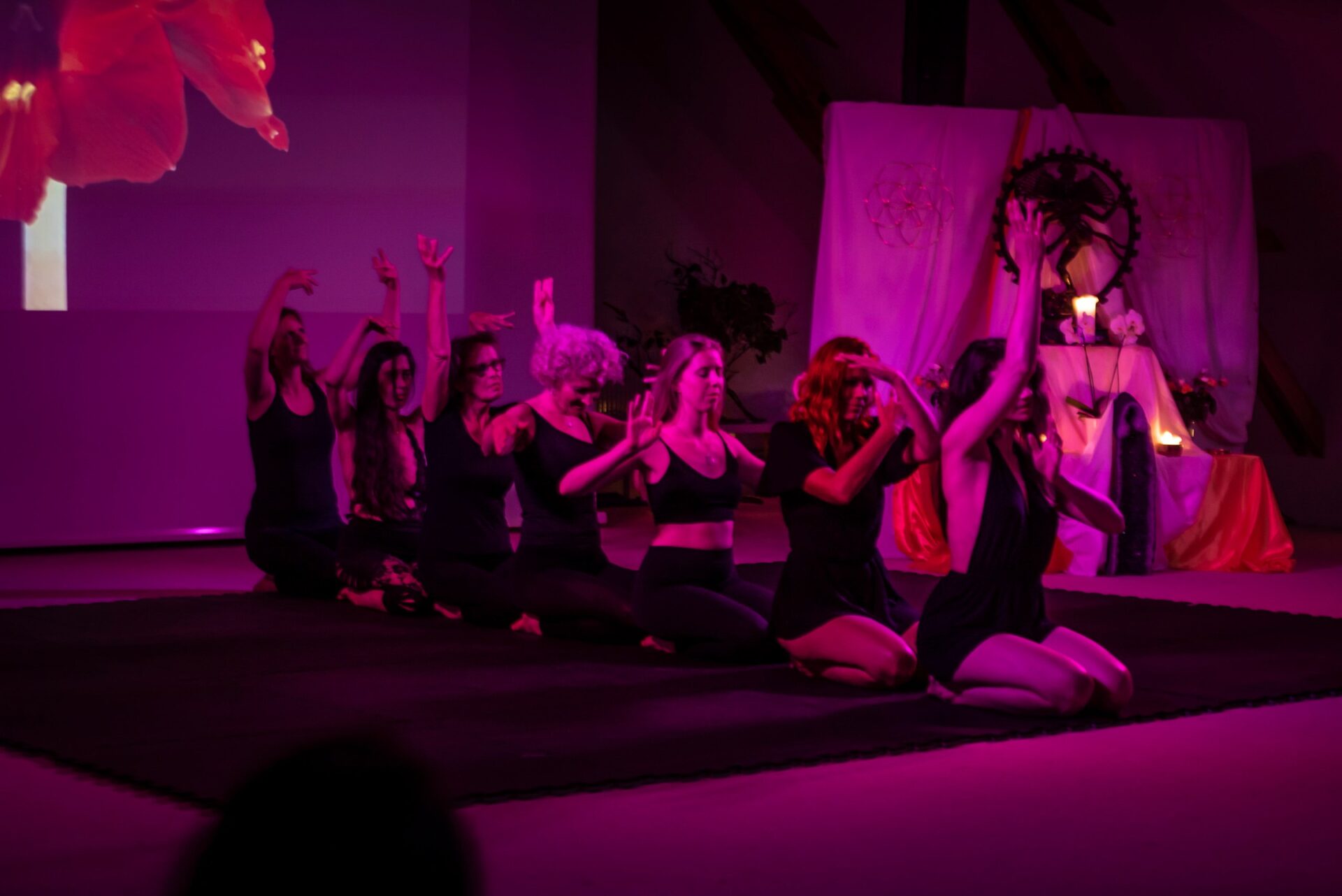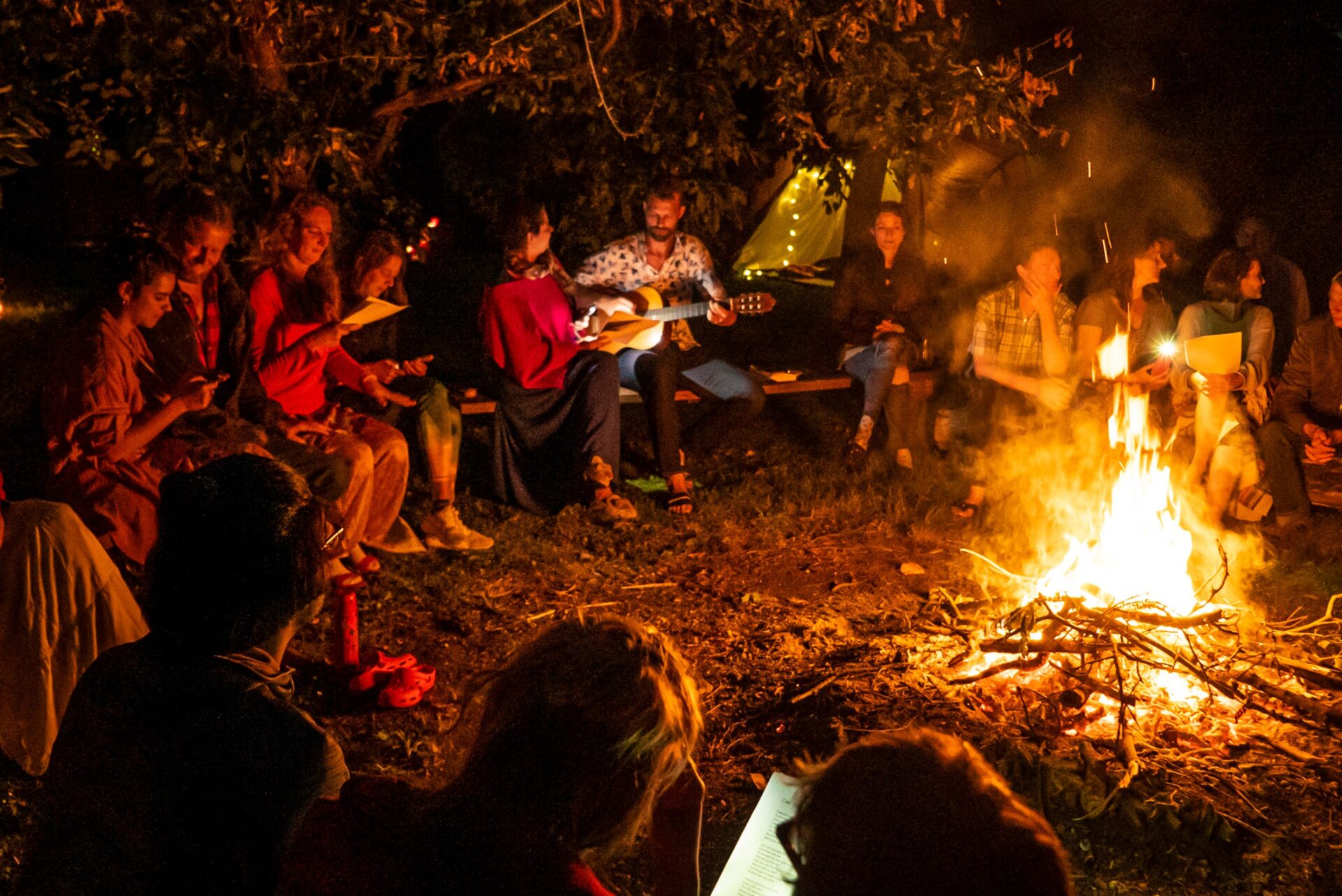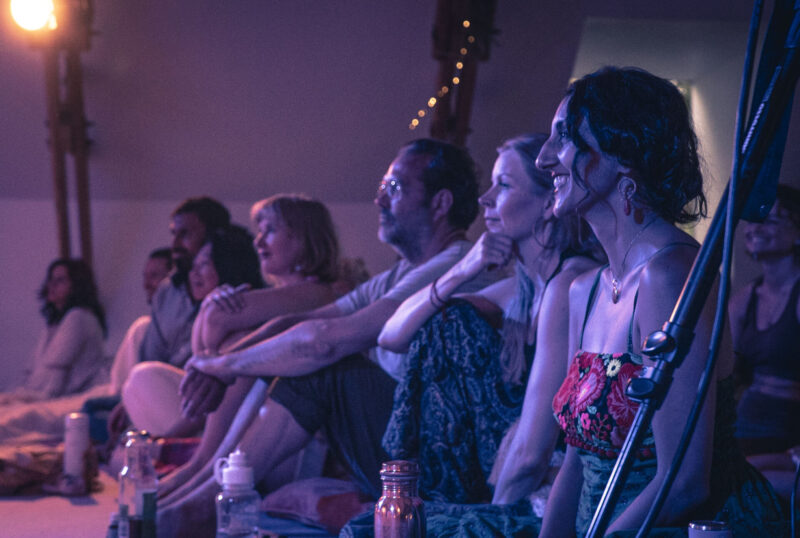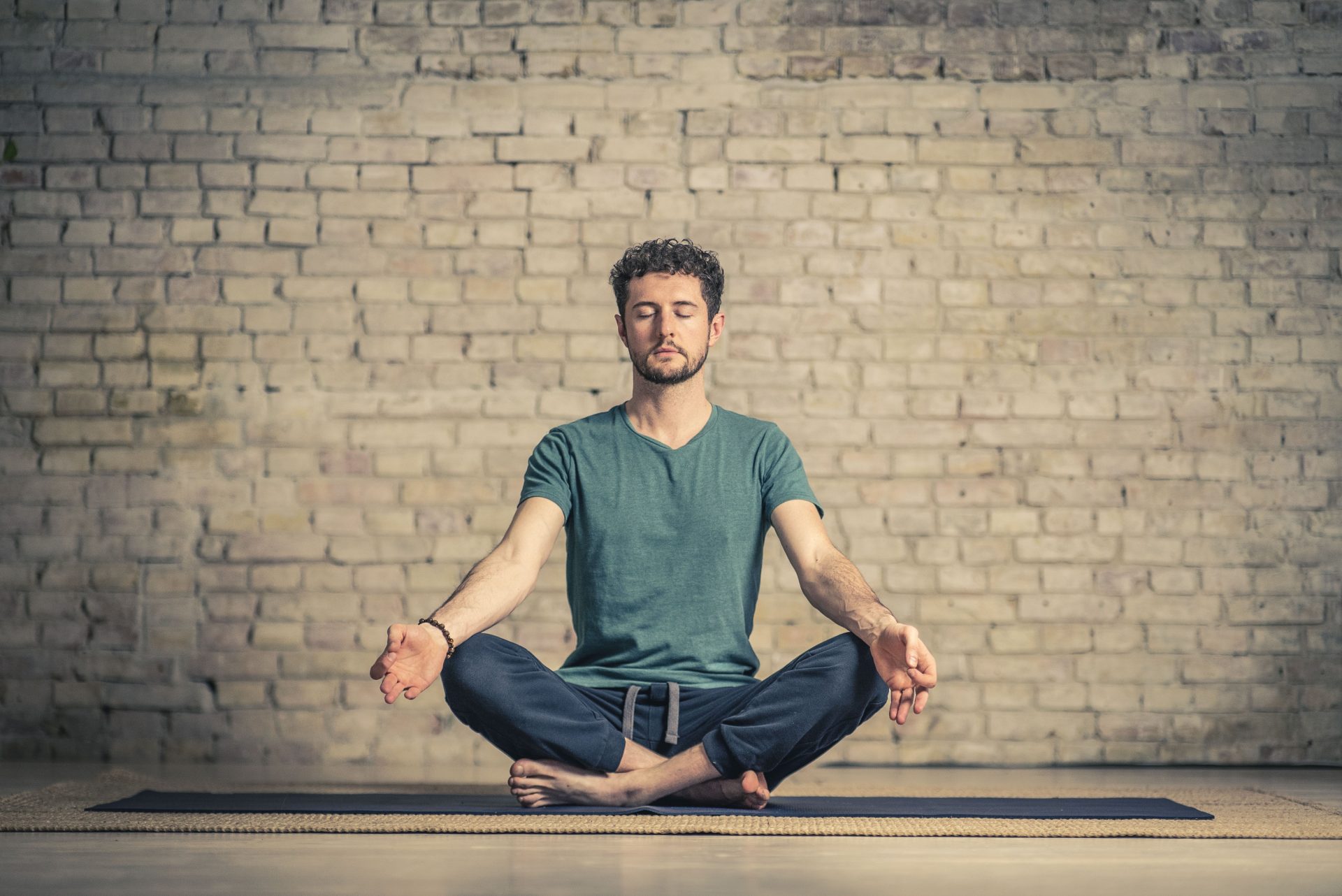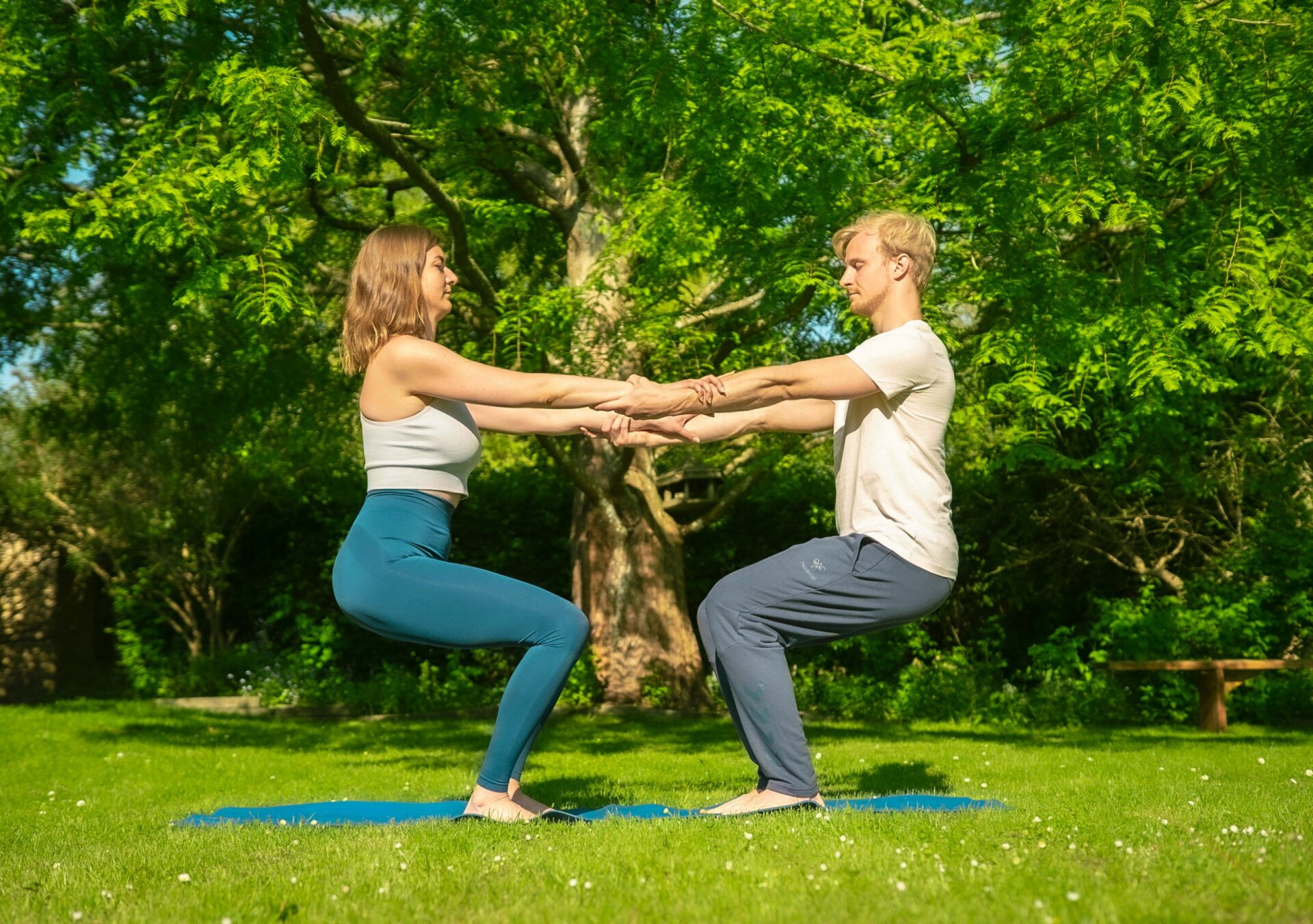 Power Polarity Yoga (for pairs)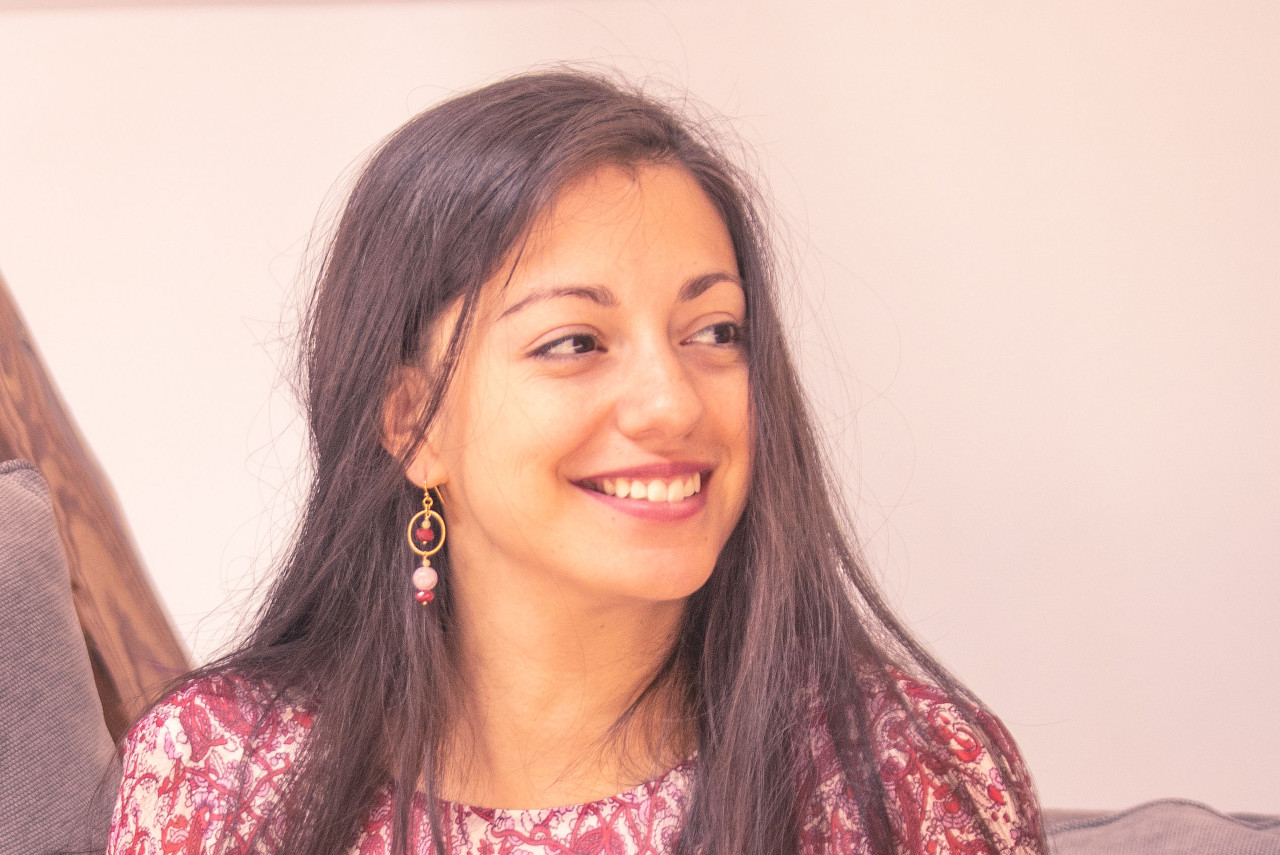 Goddess Circles (for women)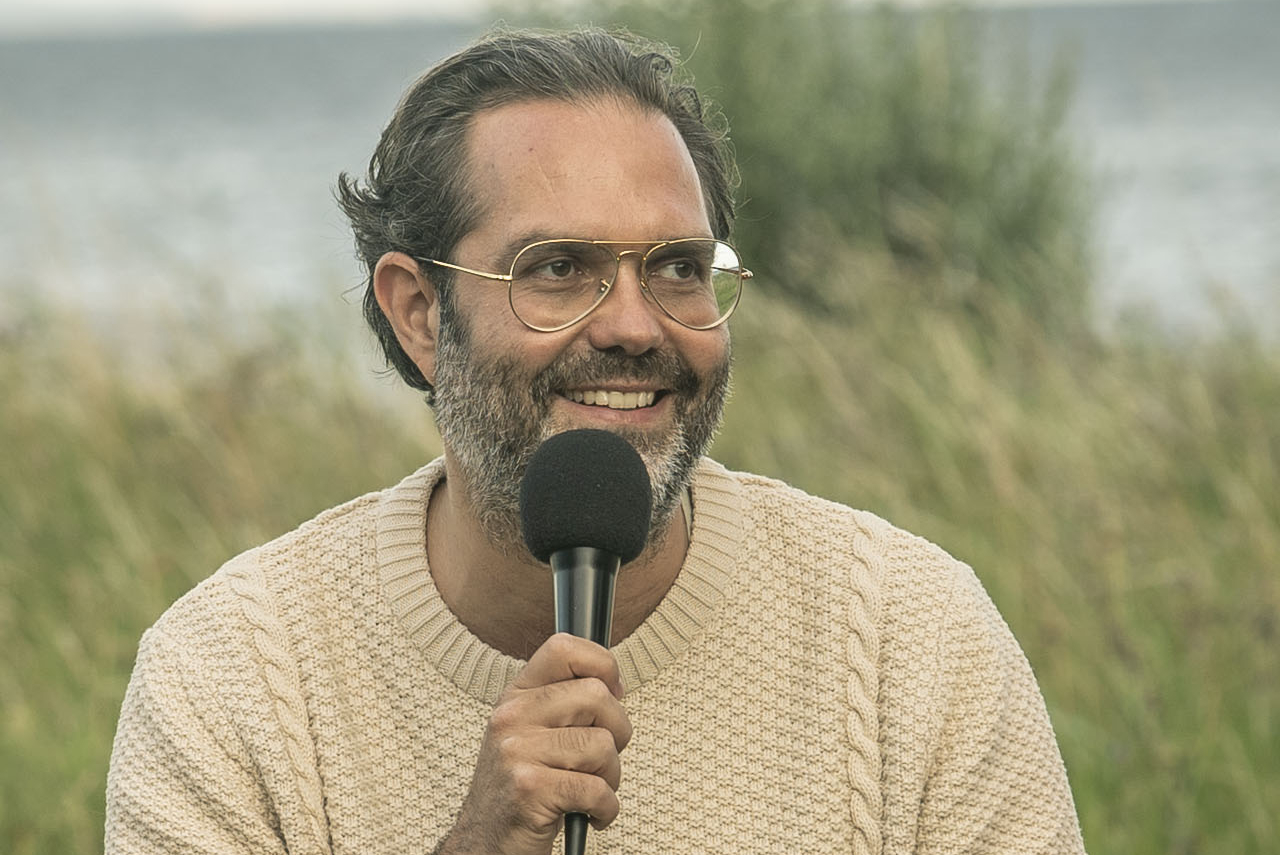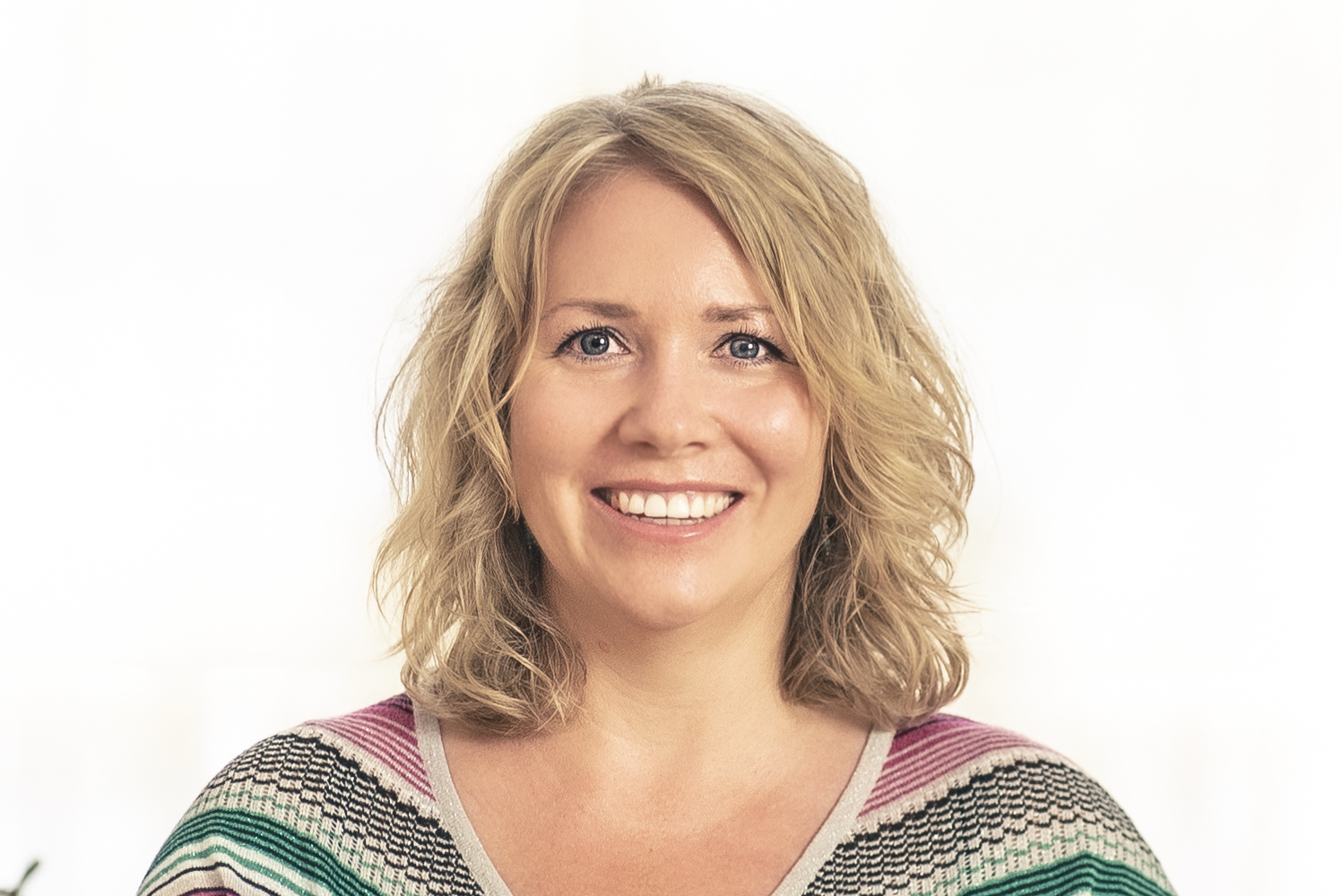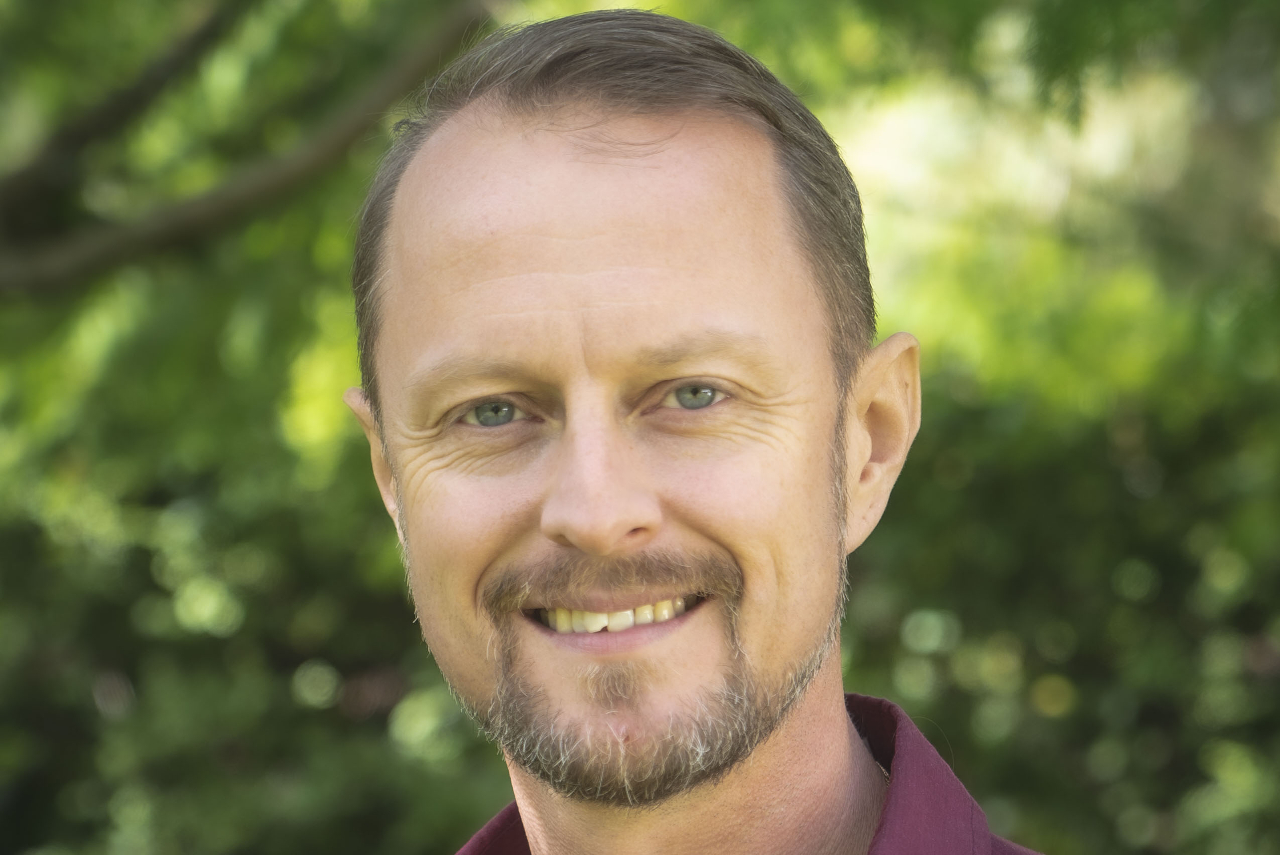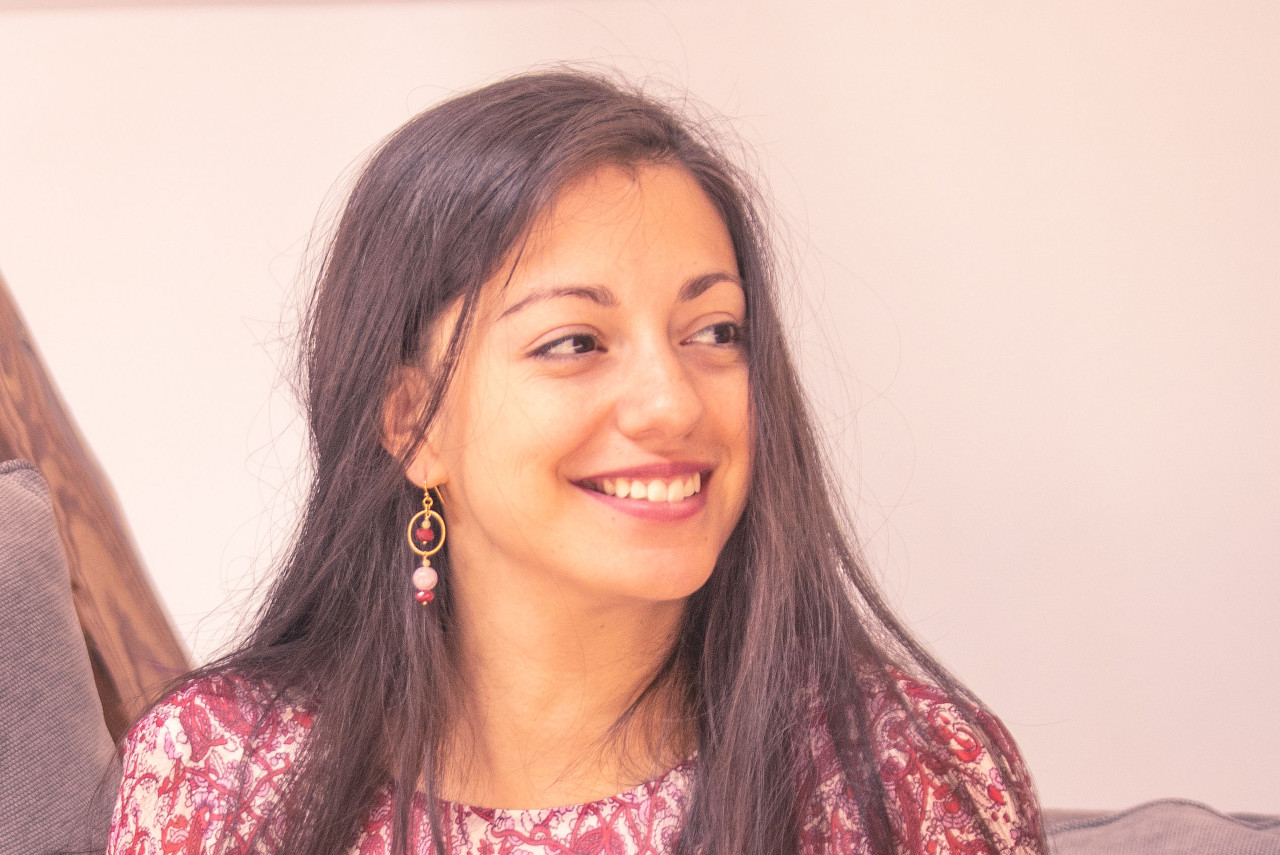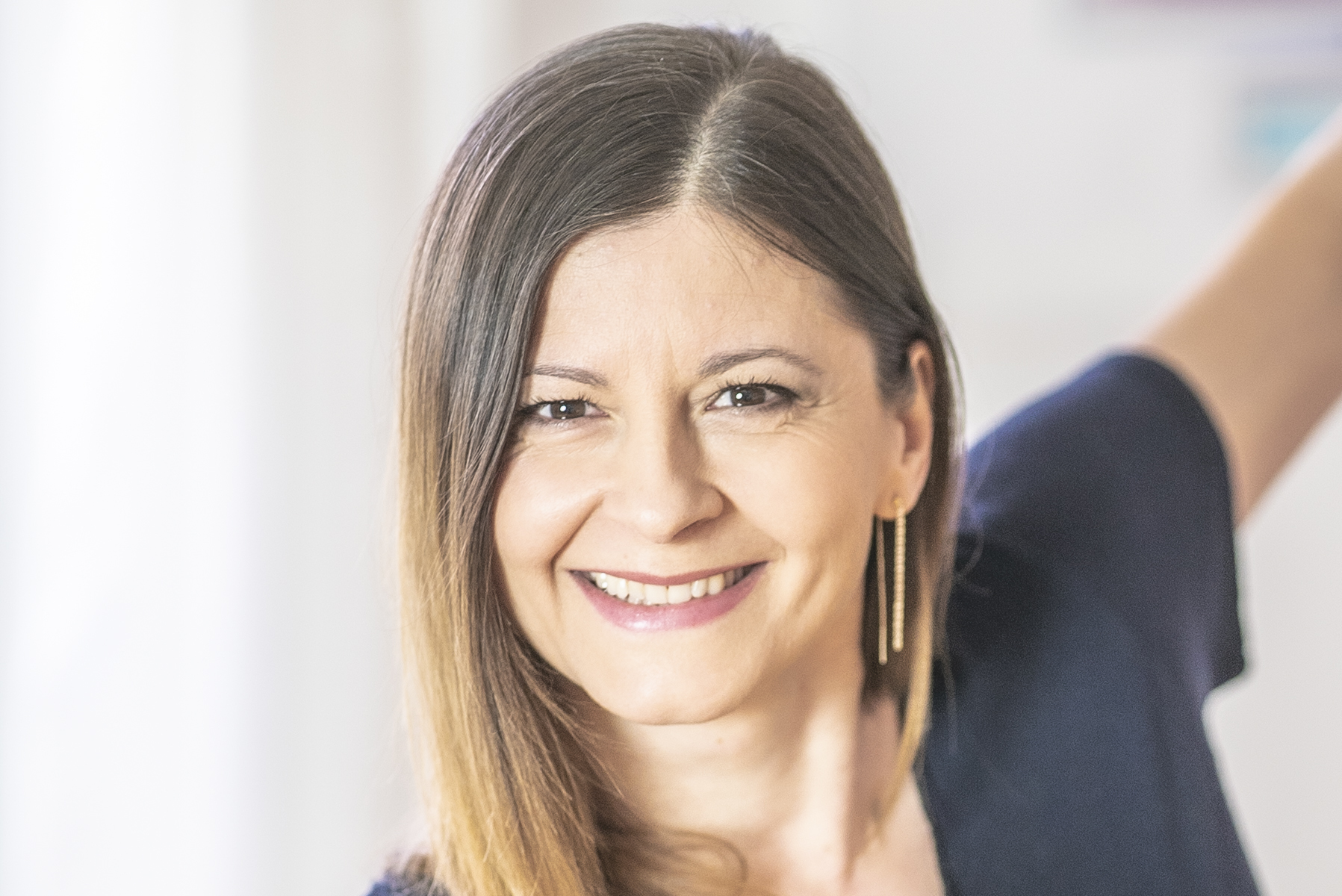 Paradise Retreat Center
The retreat will take place in the lush Danish countryside of Stevns, in Paradise Retreat Center.
Paradise Retreat Center is situated around 60 km south of Copenhagen, Denmark.
The address is Spjellerupvej 41, 4640 Faxe. You can come by car or public transportation to Karise St. from where you will be picked up (you will receive detailed travel information in the welcome letter).
In order to keep the experience positive and rejuvenating for all our guests, the whole retreat center is kept smoke, drug, coffee and alcohol free.
Paradise Retreat center serves delicious and nutritious vegan/vegetarian food made with love by yogis dedicated to supporting your retreat.
For more information about Paradise Retreat Center: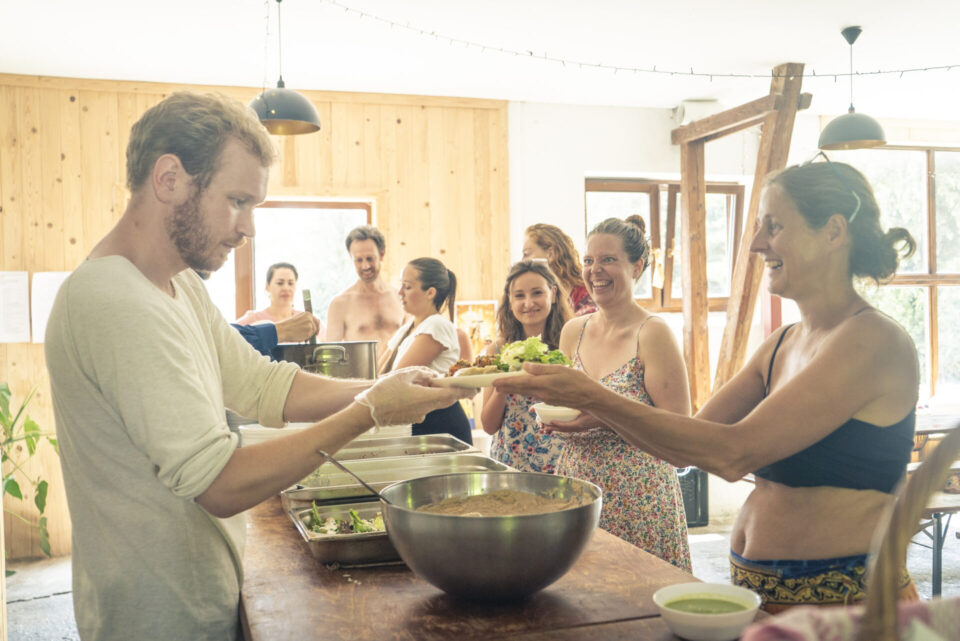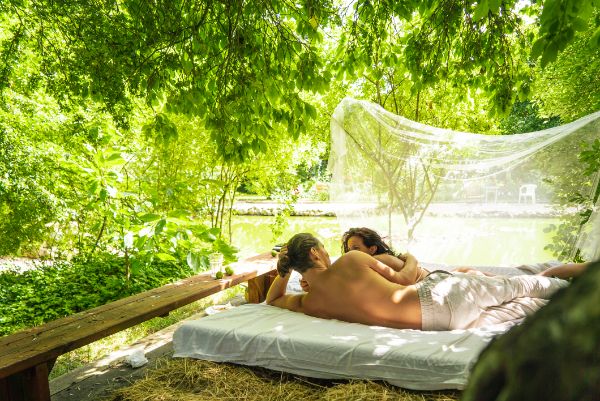 Dormitories
In the heart of Paradise Retreat Center is accommodation in simple and cozy dormitories hosting 14-30 people each.
Excellent for group work and togetherness, the  dormitories are the perfect opportunity to jump into an uplifting and heartful experience.
Each bunk comes with curtains for privacy, shared bathrooms and shower, easy access to the dining hall where tea and refreshments are always available.
Comes with: Bunk bed with mattress, beddings and a towel. Wifi access. Shared bathrooms
The price for staying in the dormitory is included in your retreat ticket.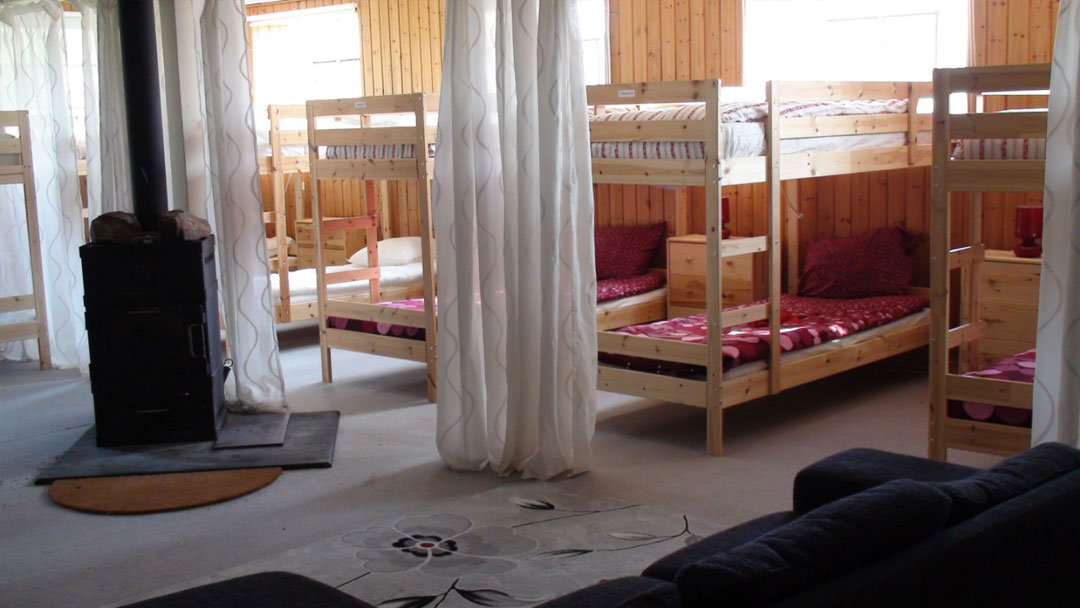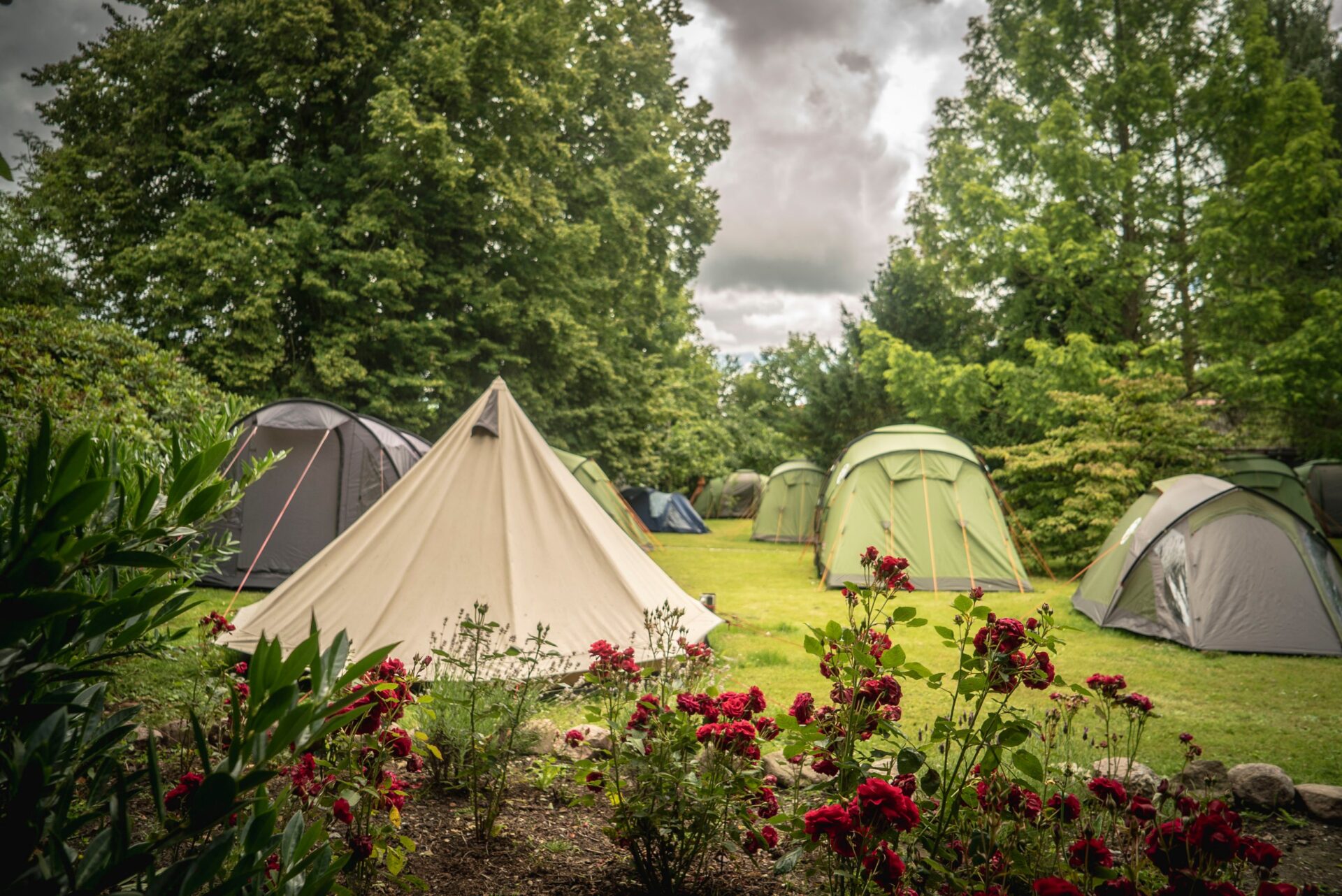 Camping
Our beautiful garden becomes an amazing campground during summer time. Bring your own or use one of ours (each of our tents hosts 2 people in separate sleeping compartments).
Our garden can accommodate up to 20 tents. Electricity outlet and outdoor showers are available as well as the indoor bathroom facilities.
Comes with: Mattress, beddings and towel. Shared bathrooms. Free Wifi. Electricity outlets. Outdoor shower facility
The price for staying in the campgrounds (in a Paradise tent or your own) is included in your retreat ticket.
Paradise Tent spaces are limited. We recommend to book a spot early if you wish to stay in one of our tents!
Private Rooms at Asgaard Hus
A new addition near Paradise is the newly opened Asgaard Bed & Breakfast. A welcoming, charming farmhouse with 7 bedrooms, 3 bathrooms and big garden is available for anyone who prefers to stay in private rooms, while we run the retreat in Paradise.
Available rooms:
1 Classic Single Room (for 1 person)
3 Classic Double Rooms (for 2 people – has a 140 cm bed – ideal for couples who want to share the same bed)
3 Superior Double Rooms (for 2 people – has a 180 cm bed which can be split in 2 single beds – ideal for couples who want a big bed, or friends who want to sleep in separate beds)
For more information about Asgaard Hus, you can visit their website at https://asgaardhus.dk/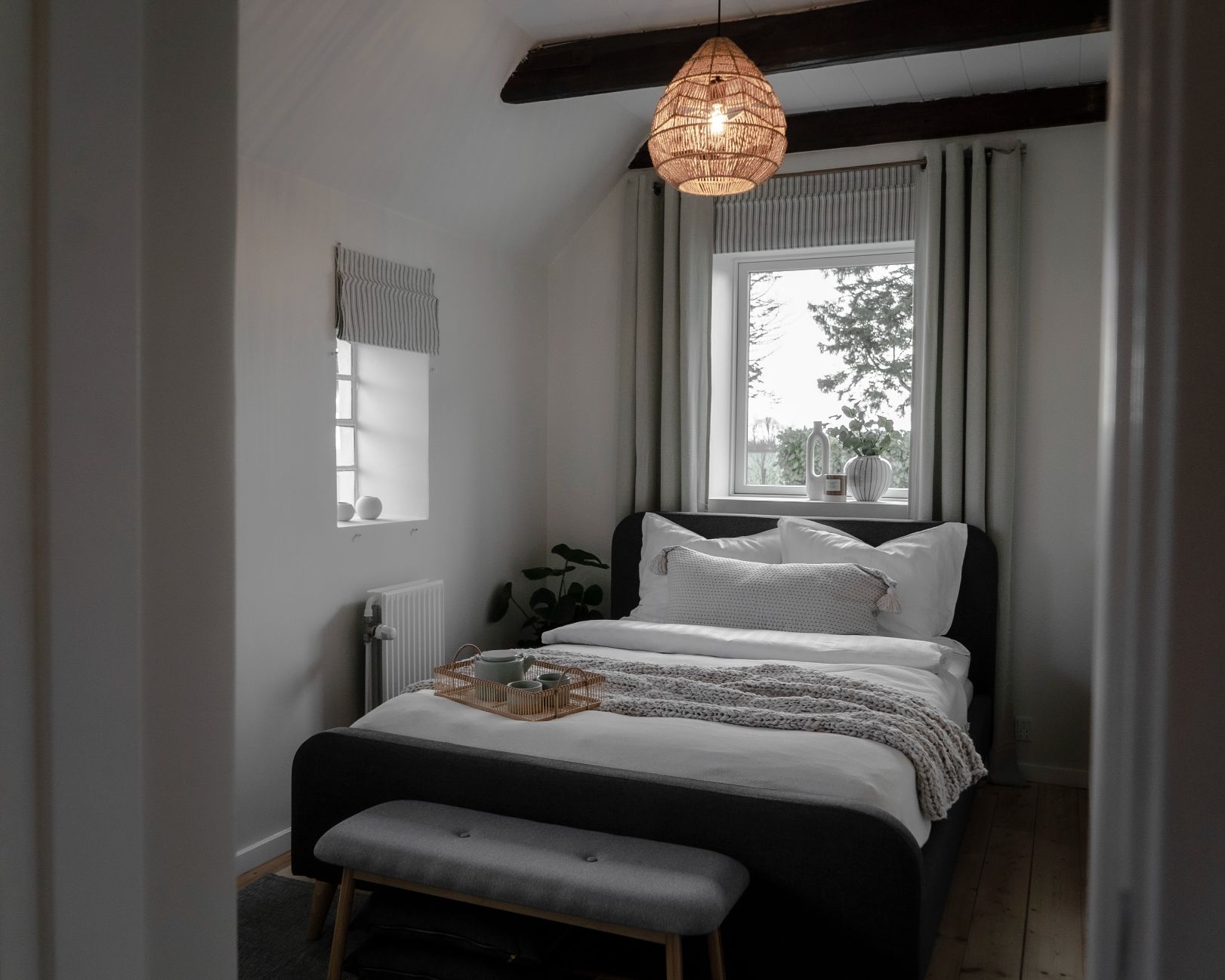 For cancellations 30 or more days before the retreat (until 1 June 2023):
You will receive your money back minus a 20% administration fee. The refund will be issued to your original payment method.
For cancellations less than 30 days before the retreat:
If you miss the retreat due to newly imposed travel restrictions or unforeseen illness – you will receive a credit for 100% of the amount paid, which can be used towards future NATHA retreats or events.
Documentation must be provided to be eligible to receive this credit.
No credit or refund will be issued for cancellations due to any other reason. We highly encourage you to purchase your ticket only when you are fully committed to participating in the retreat.