Asgaard Yoga Retreats
Yoga – Vitality – Regeneration
Welcome to Asgaard Yoga Retreats!
Asgaard Yoga Retreats are 3½ day extended weekend retreats. The retreats are designed to regenerate and balance your entire being through yoga, meditative breathing exercises and deep yogic relaxation.
The retreats are for those who have a sincere desire to immerse themselves in yoga and are interested in personal development, increased quality of life and inner transformation.
Our retreats are held in groups of 5-10 participants, which provide space for each individual participant and a unique feeling of togetherness.
The teaching starts from scratch. You don't need any prior client relationships or special physical fitness.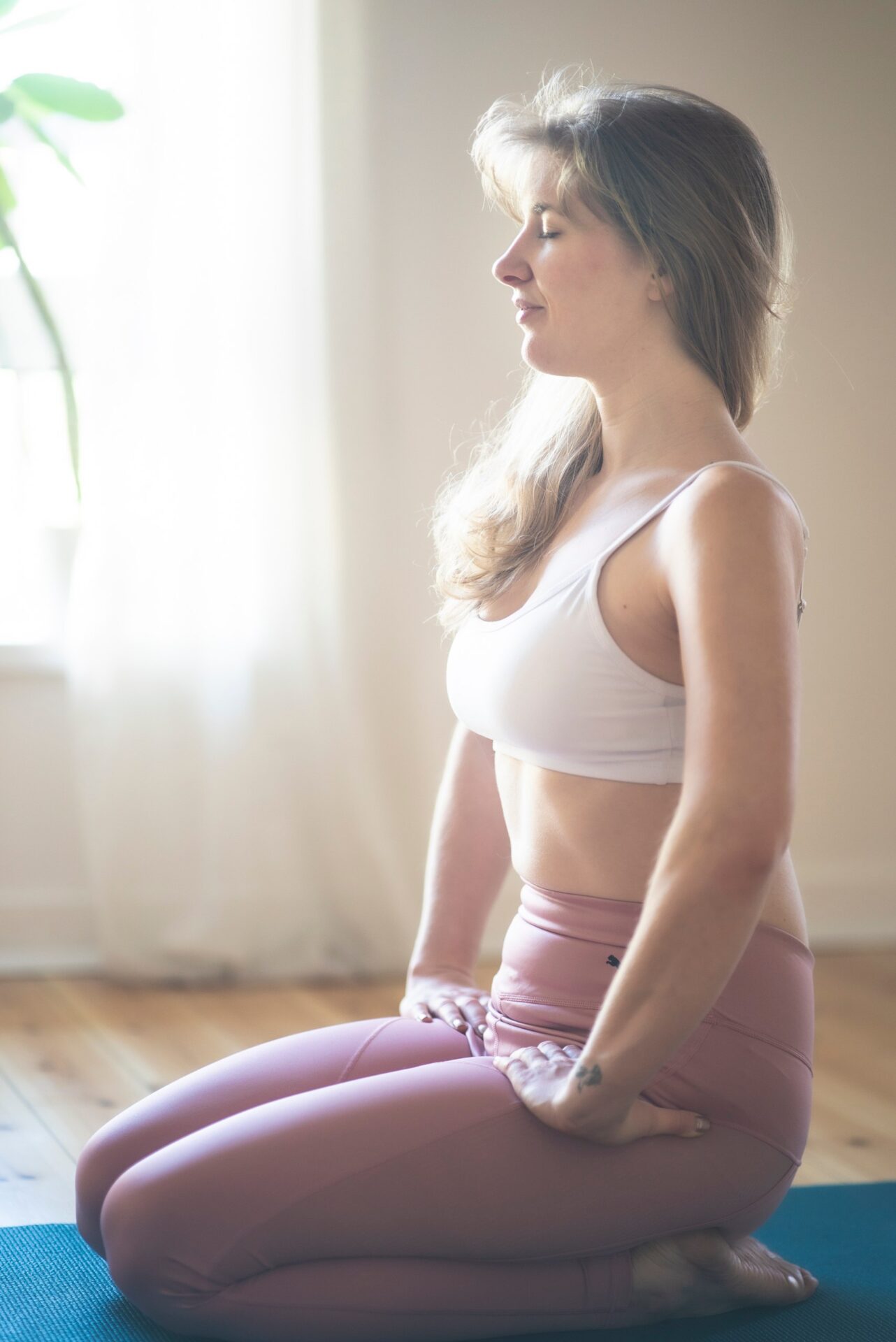 What makes Asgaard Yoga Retreats special?
1. Integrates the ancient wisdom of the East and modern Western science
The teaching is based on NATHA's esoteric integral yoga system, which has been developed on the basis of the classical yoga tradition, and which at the same time integrates the latest science-based methods, research and insights from the modern field of knowledge.
The lectures deal with profound yogic insight into our physical, energetic & psychomental structure and how we work with it in the exercises of the retreat.
2. Designed for maximum relaxation, regeneration and recharging
At the retreat, the effects of the yoga practice will be enhanced by delicious vegan food, walks in nature, hot wilderness baths and massages, and opting out of alcohol, coffee & smoking.
The peaceful & aesthetic surroundings, far from the noise of the city, contribute to a welcome respite and space for inner contemplation.
3. Competent teachers
Our teachers are all certified yoga teachers on the 3-year yoga teacher training under AIFYM (Atman International Federation of Yoga and Meditation), specializing in both shorter and longer retreats.
You can read more about the teachers in the separate section below.
Relax & Regenerate
Sign Up for the October Retreat
5-8 October (Thu-Sun) – retreat held in English!
Nourish body & soul!
Your Retreat Experience Includes
YOGA
Hatha yoga & yoga nidra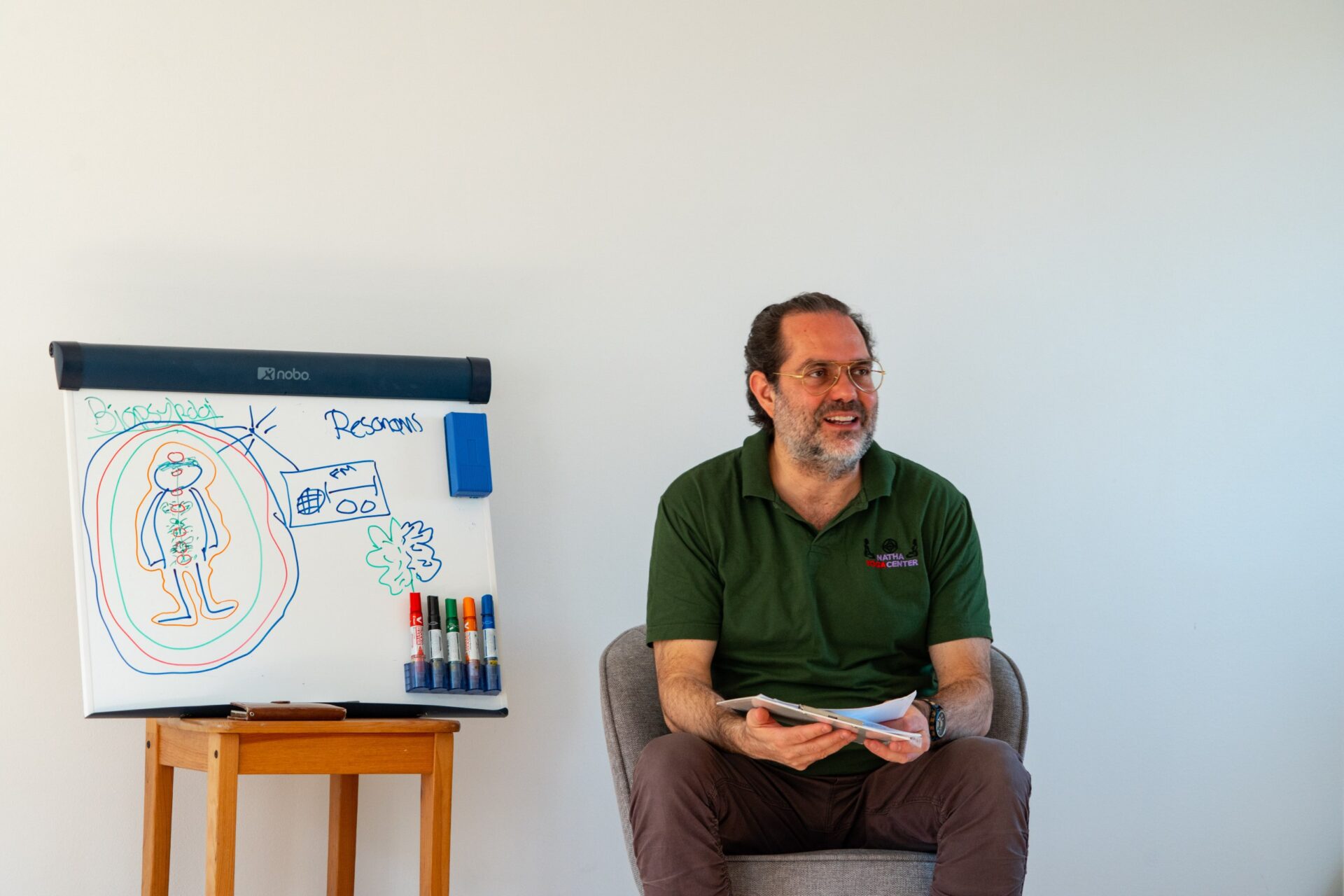 LECTURES
Yoga psychology, energy theory & yogic philosophy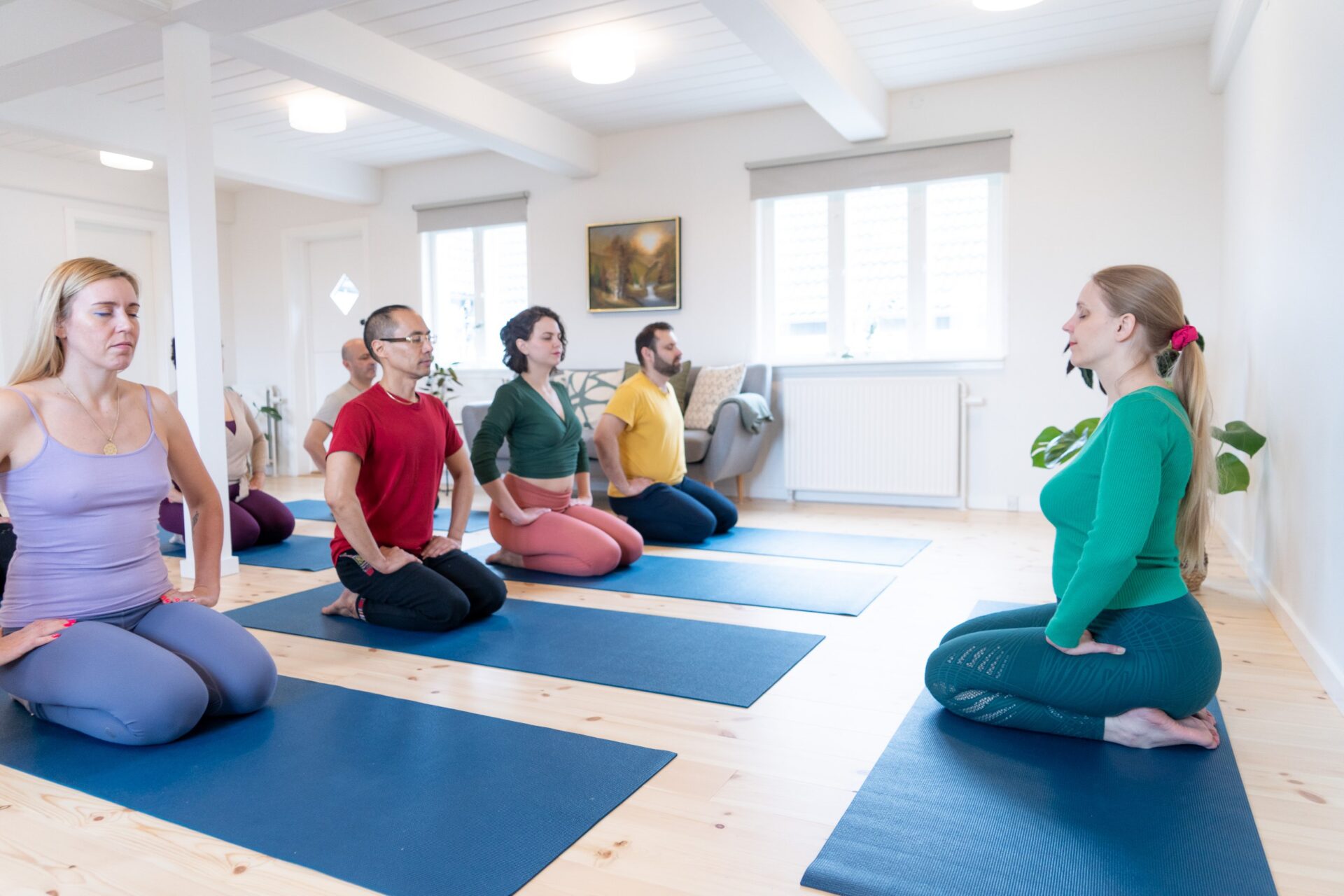 CONTEMPLATION
Introspection & meditative breathwork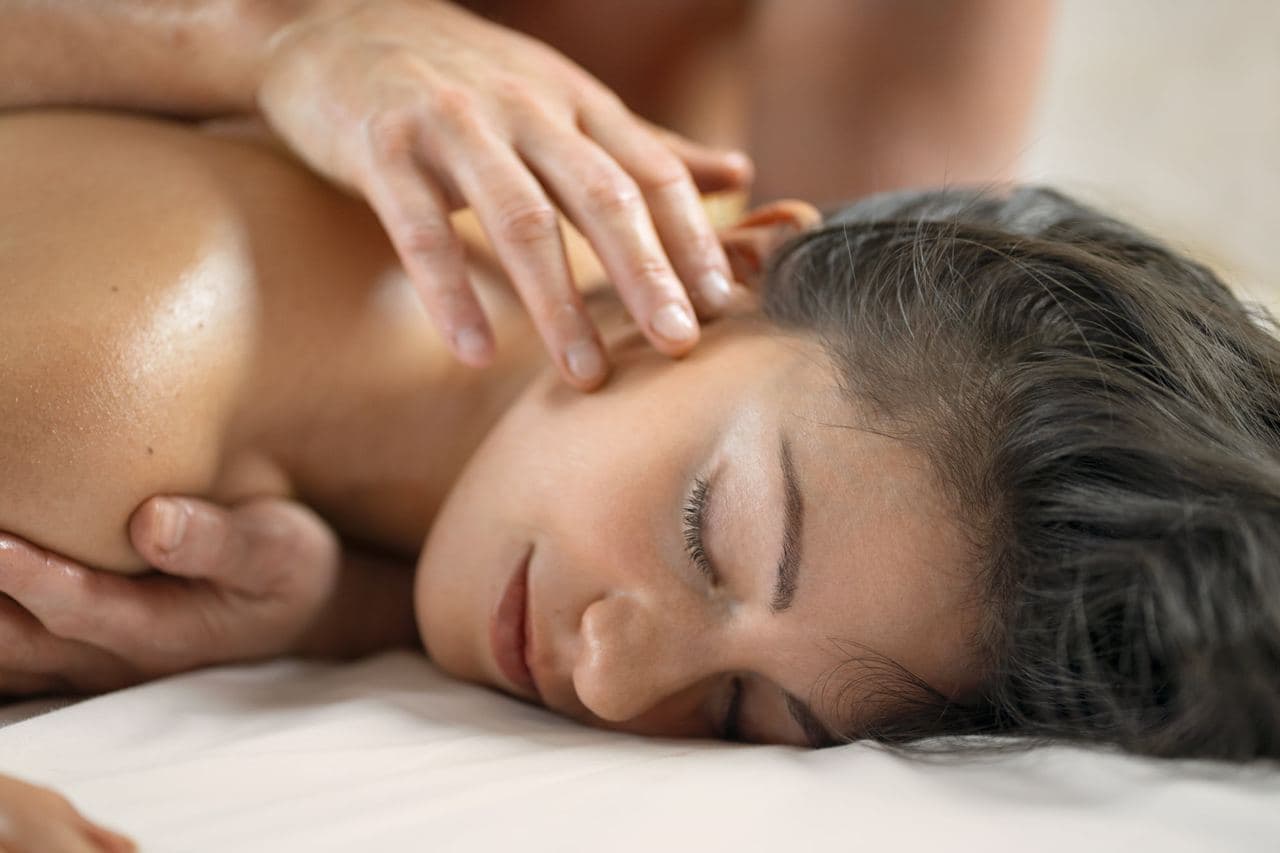 MASSAGE
Each participant gets one 45min massage included in the retreat fee (with possibility of purchasing more)
TRIPS IN NATURE
Enjoy the beautiful nature of Stevns!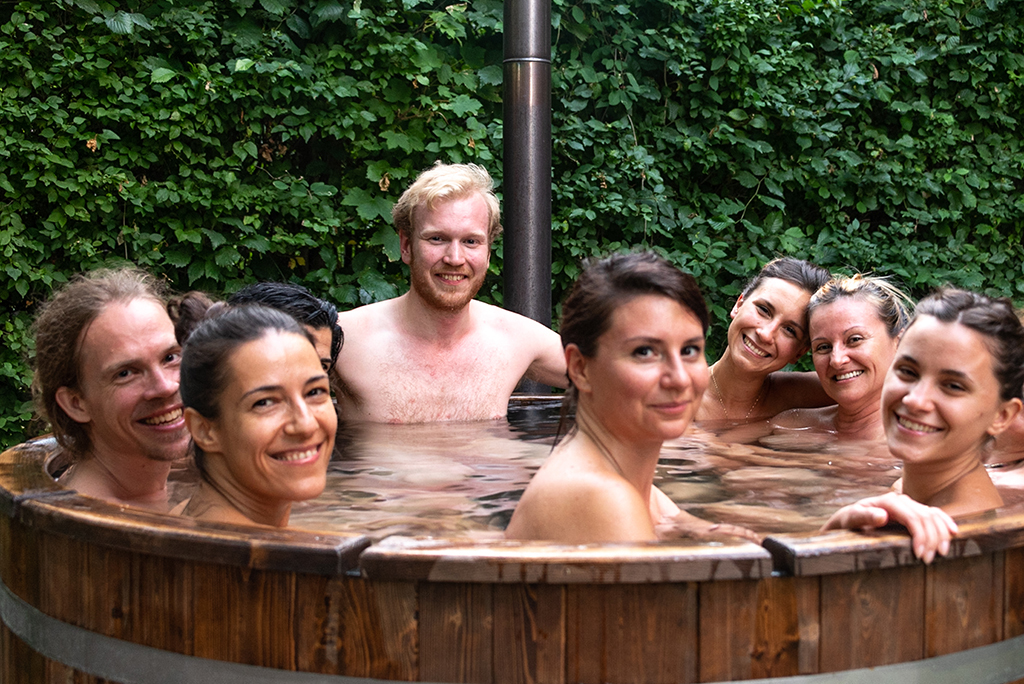 HOT TUBS
Relax your body and mind with a deeply regenerating hot tub session!
Asgaard Hus
Mørkhusvej 13, 4640 Faxe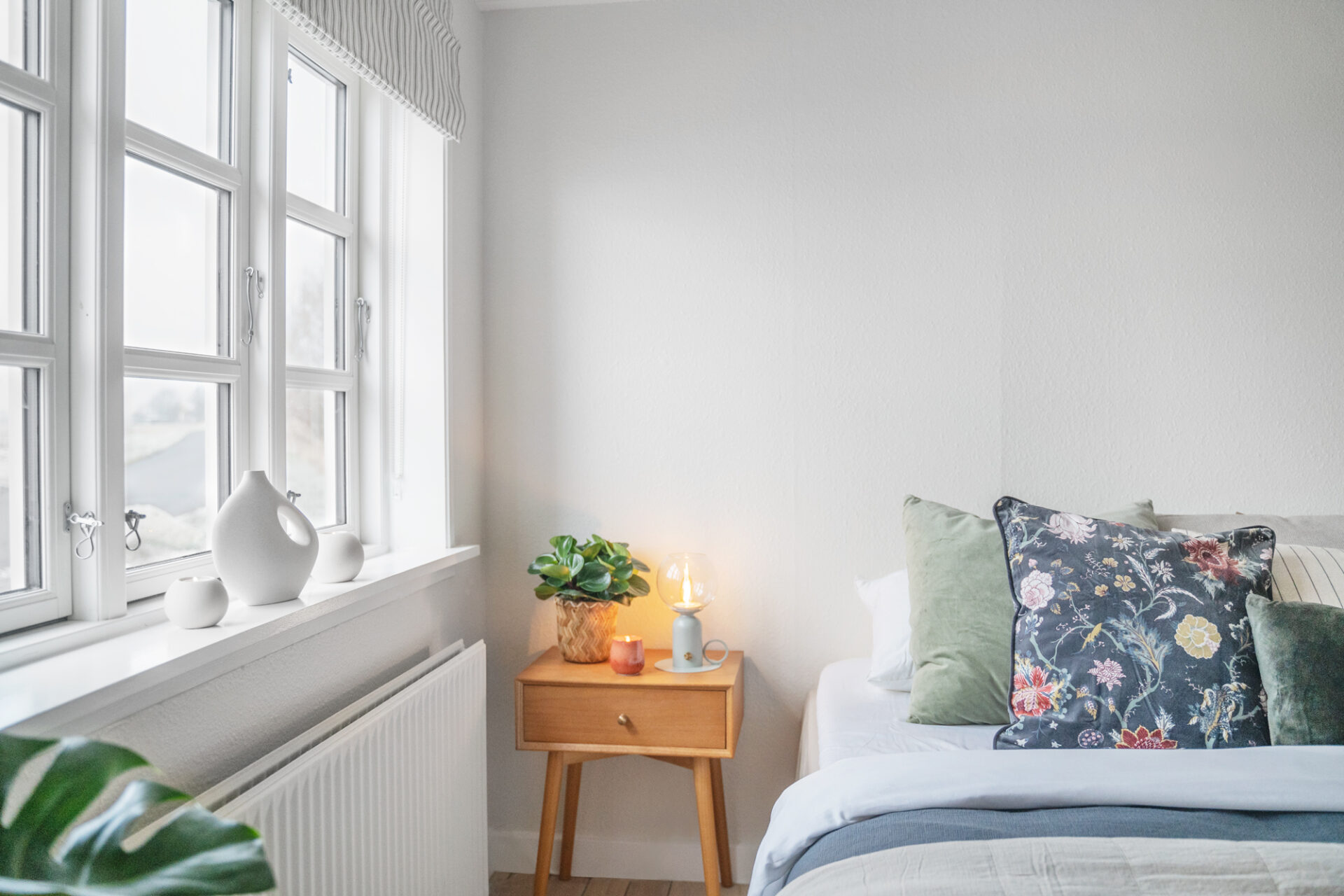 Holistic Health & Well-Being
Our retreats are held in Asgaard Hus, which is located idyllic in the outskirts of the charming old village of St. Torøje, located among wide fields in the fantastic Stevn landscape.
In Norse mythology, Asgaard is the kingdom of the gods, and Asgaard House's vision is to create heaven on earth for all those who come to visit.
Food
We will enjoy wonderful vegan food, made with love by Asgaard's own chef. The food spoils both the taste buds and the physical well-being. Lots of wonderful seasonal veggies play the central role in the daily menu.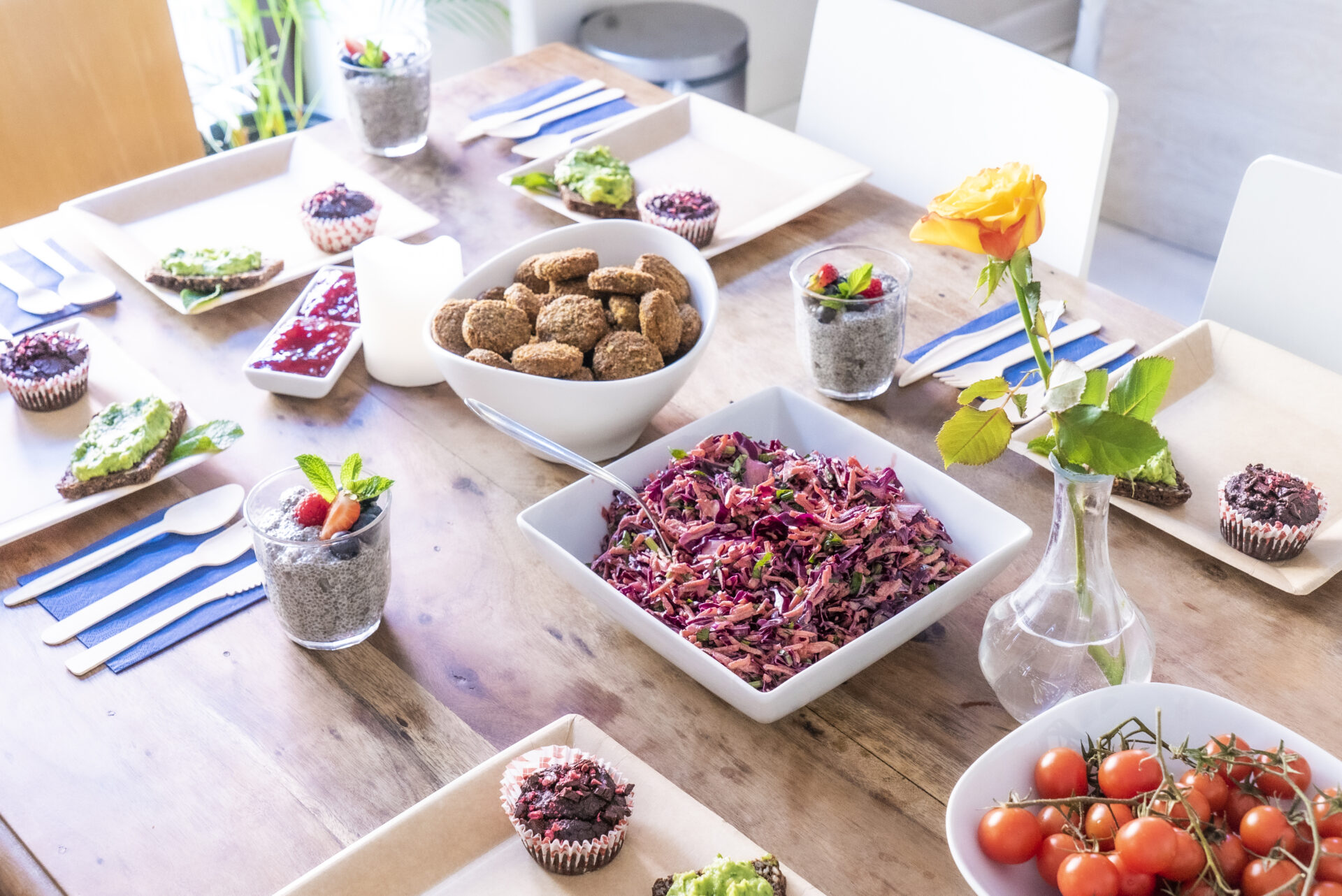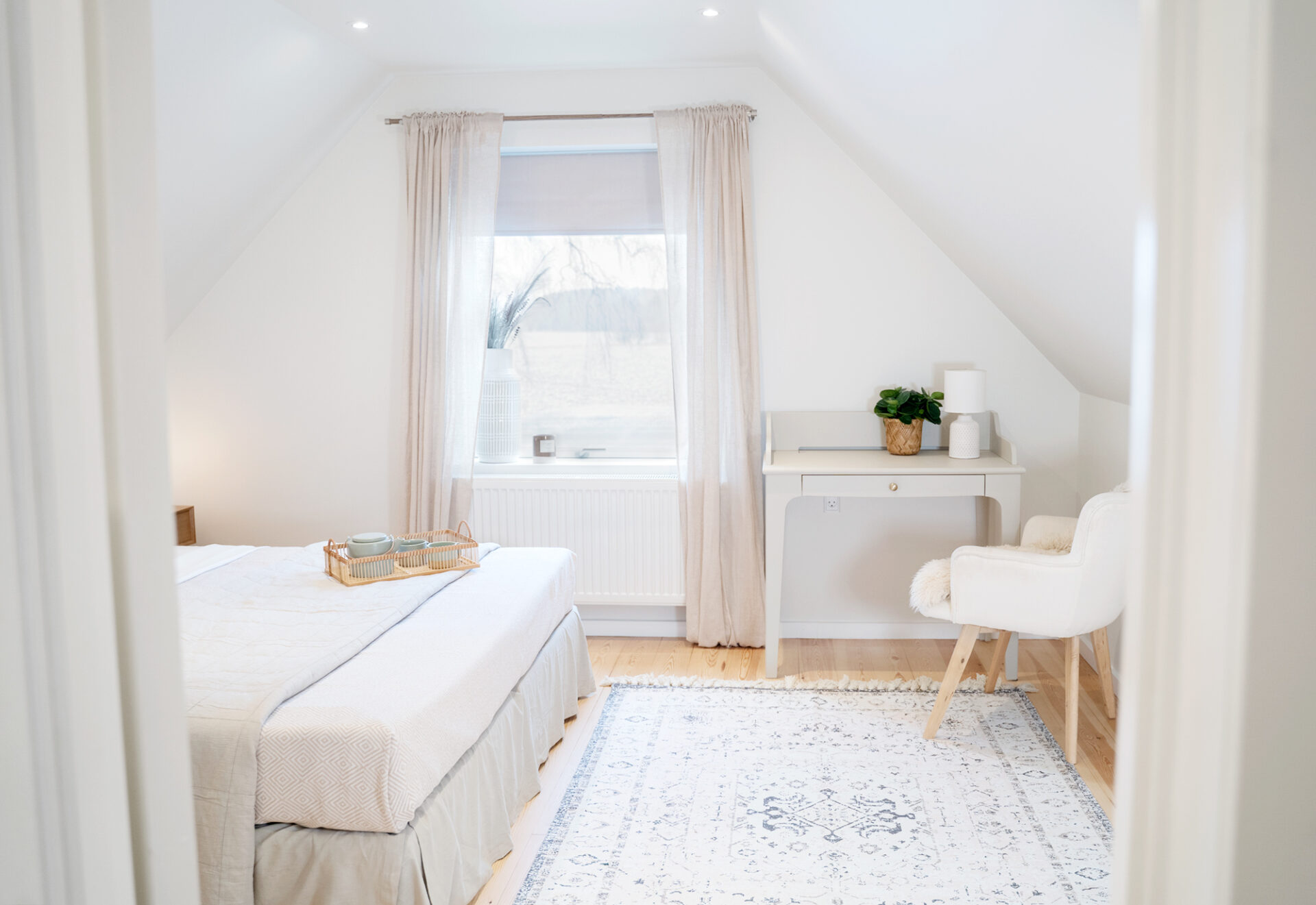 Accommodation
Asgaard House offers 7 charming and unique rooms, tastefully decorated in Nordic design with a warm touch of bohemian style. Each room is named after Norse mythology.
You have the option of staying in a single room, shared double room or alone in a double room.
All rooms have beautifully decorated shared bathrooms.
Nature
The breathtaking Stevns field landscape surrounds Asgaard Hus, and Vemmetofte beach, forest and monastery garden are only a few kilometers away – easily visited both on foot, with a run or by bike. We will have bicycles to borrow on-site.
During the retreat, we go on a scenic hike along the Trampesti along Stevns Klint (part of the UNESCO World Heritage Site) and visit Boesdal Lighthouse.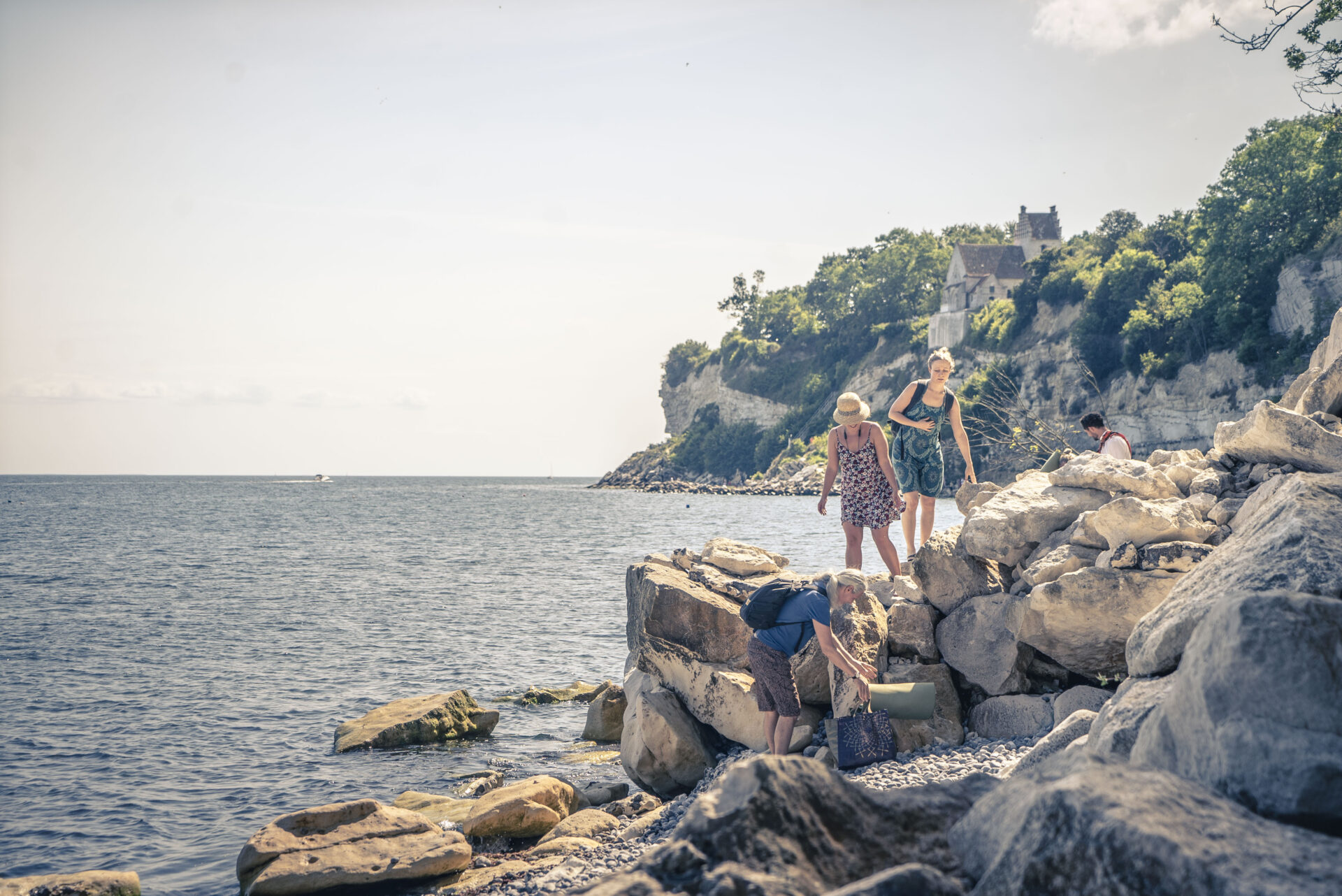 Program of October Retreat
5 – 8 October (Thu – Sun)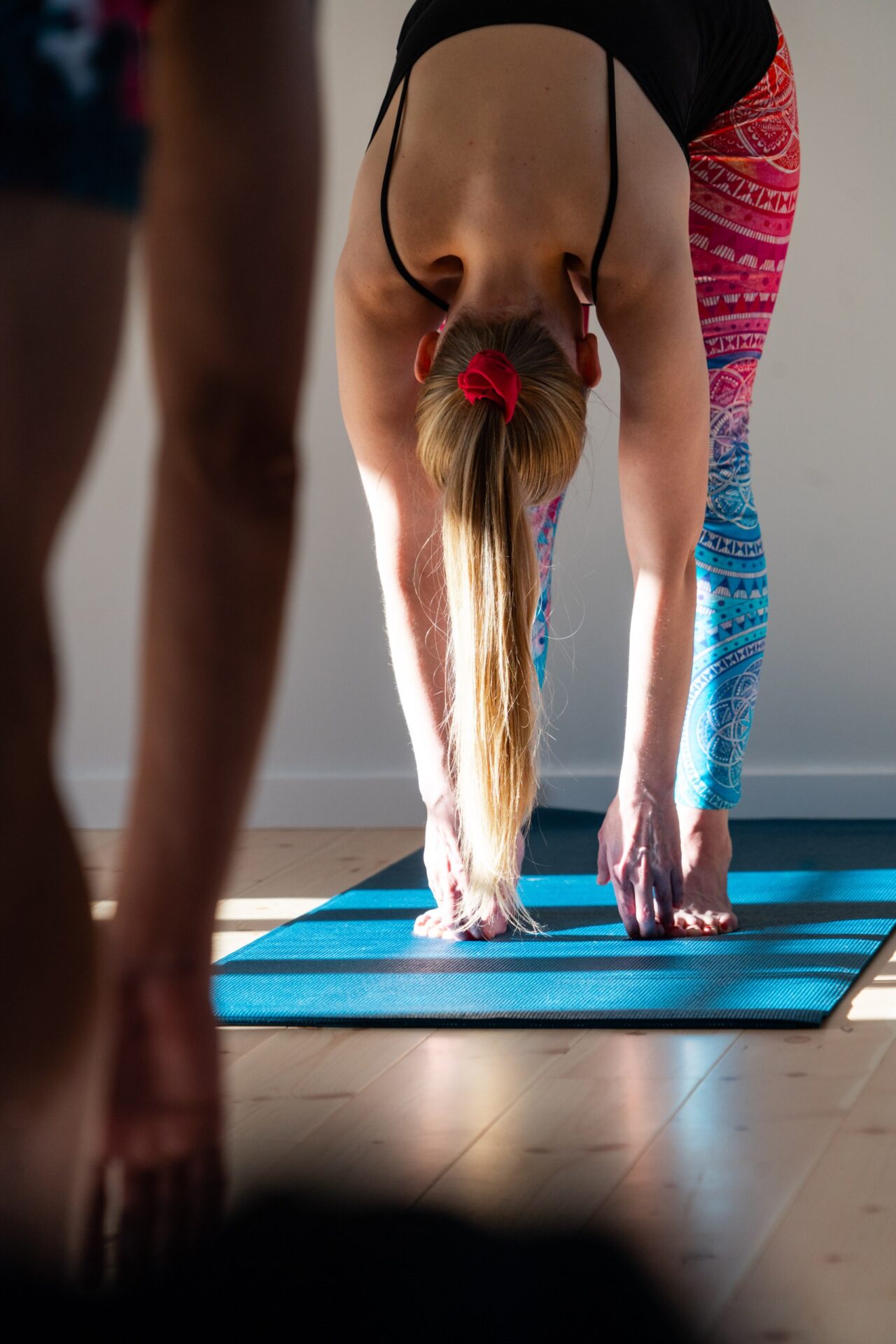 Thursday
14.00 – 16.00 Arrival at Asgaard & check-in
16.15 – 16.45 Welcome in the Saga hall
17.00 – 19.00 Yoga session & lecture
19.00 – 20.00 Dinner
20.30 – 22.00 Yoga workshop
Friday
08.15 – 09.30 Yoga session
09.30 – 10.30 Breakfast
10.30 – 13.00 Lecture, yoga & meditation
13.00 – 14.00 Lunch
14.30 – 17.30 Joint excursion: Walk on Trampestien along Stevns Klint
19.00 – 20.00 Dinner
20.15 – 22.15 Movie night
Saturday
08.15 – 09.30 Yoga session
09.30 – 10.30 Breakfast
10.30 – 13.00 Lecture, yoga & meditation
13.00 – 14.00 Lunch
14.00 – 17.00 Afternoon break with possibility of massage and excursions
17.00 – 18.30 Yoga workshop
18.30 – 19.30 Dinner
20 – 21.30 Hot tub session
Sunday
08.15 – 09.30 Yoga session
09.30 – 10.00 Conclusions and joint closing
10.00 – 11.00 Brunch
12.00 – 13.00 Departure
NB: The right to minor changes is reserved.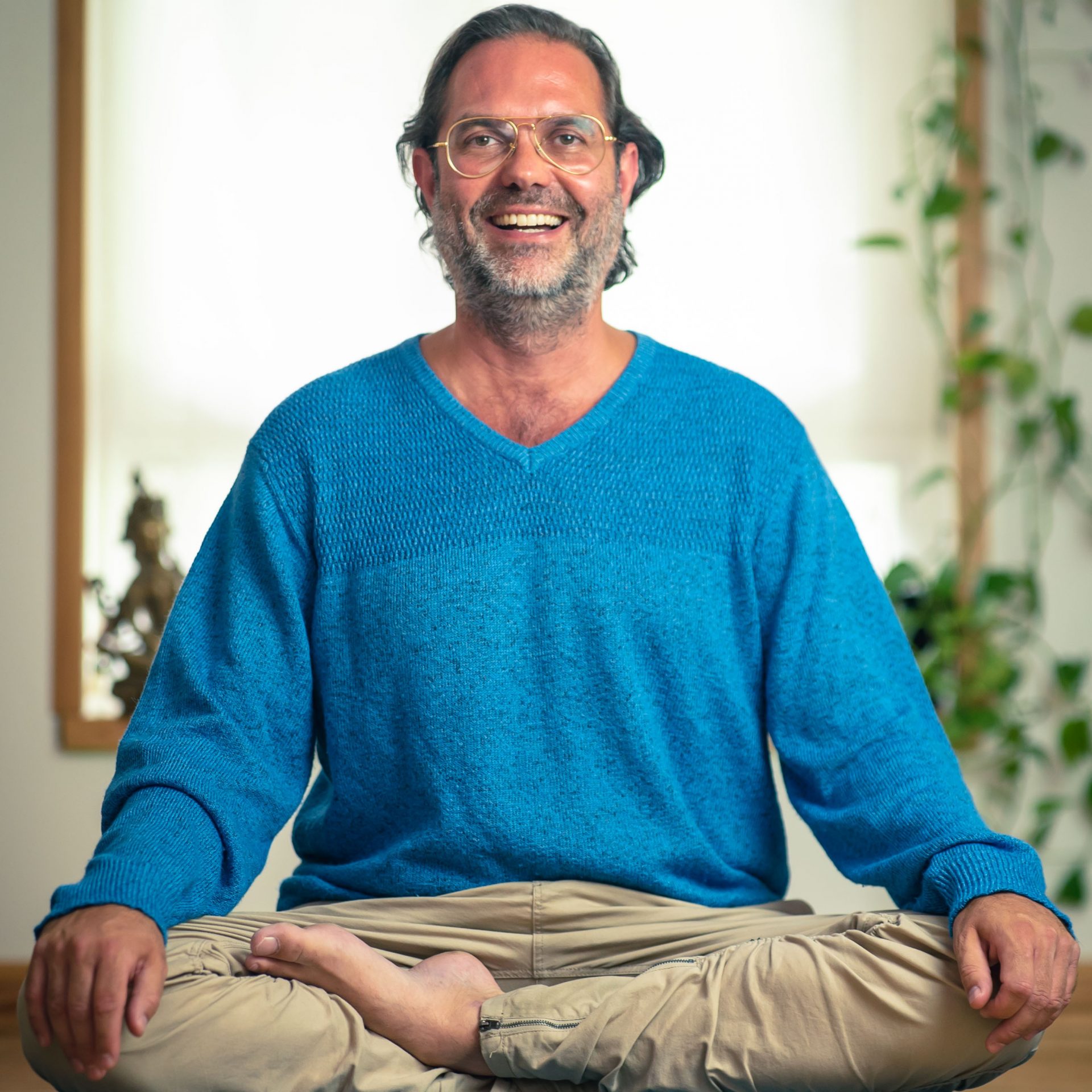 Sahaj
Sahajananda has been researching in the field of esoteric knowledge and the ancient spiritual traditions of the planet since the age of 21. He has combined his informative research work with an in-depth practice of yogic and tantric methodologies and powerful tantric forms of meditation.
As a certified AIFYM teacher he teaches courses and workshops in Tantra, Yoga and Meditation at NATHA in Copenhagen and Stockholm, as well as at various festivals around Europe. He has a Master's degree in Comparative Literature & Art Studies at Copenhagen University and a minor degree in Indology.
Selena
Having a deep love for Life as a school, Selena is fascinated about our immense inborn capacity for transformation.
She has studied and practiced yoga and tantra for more than 20 years, and was previously trained in anthropology, astrology and healing massage.
Selena has run a vegetarian and vegan restaurant and catering business for 15 years and has cooked for a wide range of retreats, fairs and festivals, and has a deep interest in Ayurveda, natural health and wellness.
As a teacher, she is valued for her heartfelt commitment and enthusiasm.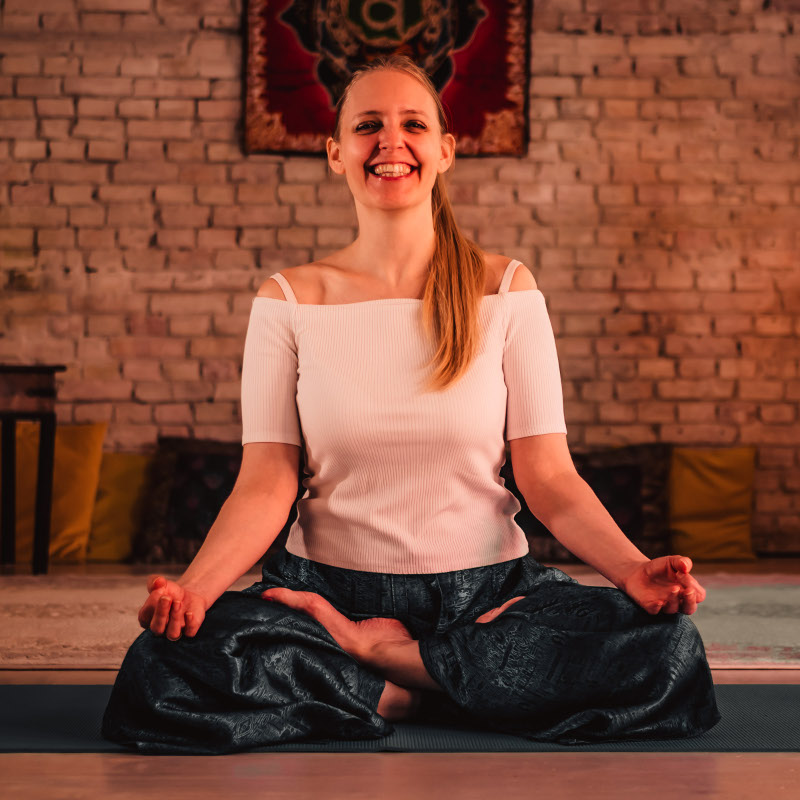 Relax & Regenerate
Sign Up for the October Retreat
5-8 October (Thu-Sun) – retreat held in English!