ESOTERIC INTEGRAL YOGA
New classes & free intro workshops
open in September!
Yoga Beyond the Physical Body
Practiced properly, Yoga is much more than simple physical training. It helps us develop mental, emotional, psychological, and spiritual qualities, and transforms us in more ways than the eyes can see.
Yoga allows us to access and master our "inner resources" – such as energy, mental focus, and creativity.
By practicing yoga, we learn to cultivate & consciously direct these inner resources, and gain the ability to transform ourselves & our lives in whatever direction we choose.
The tools and techniques presented in this course help us to better understand ourselves, develop total self-mastery, and achieve our highest goals & aspirations.
A Scientific Approach to Yoga & Transformation

The course curriculum references research & studies from the fields of biology, anatomy, psychology, neuroscience, and physics (mechanics, electro-magnetics, quantum physics).
You do not need to "believe" in anything – Chakras, Nadis, Prana, flows of energy or anything else presented.
We invite you to simply be open to the possibility that they exist, and see for yourself in the yoga practice.
Our teachers will guide you to correctly perform each technique, so you can experience the effects for yourself.
This way you can personally confirm every notion presented through your own direct experience.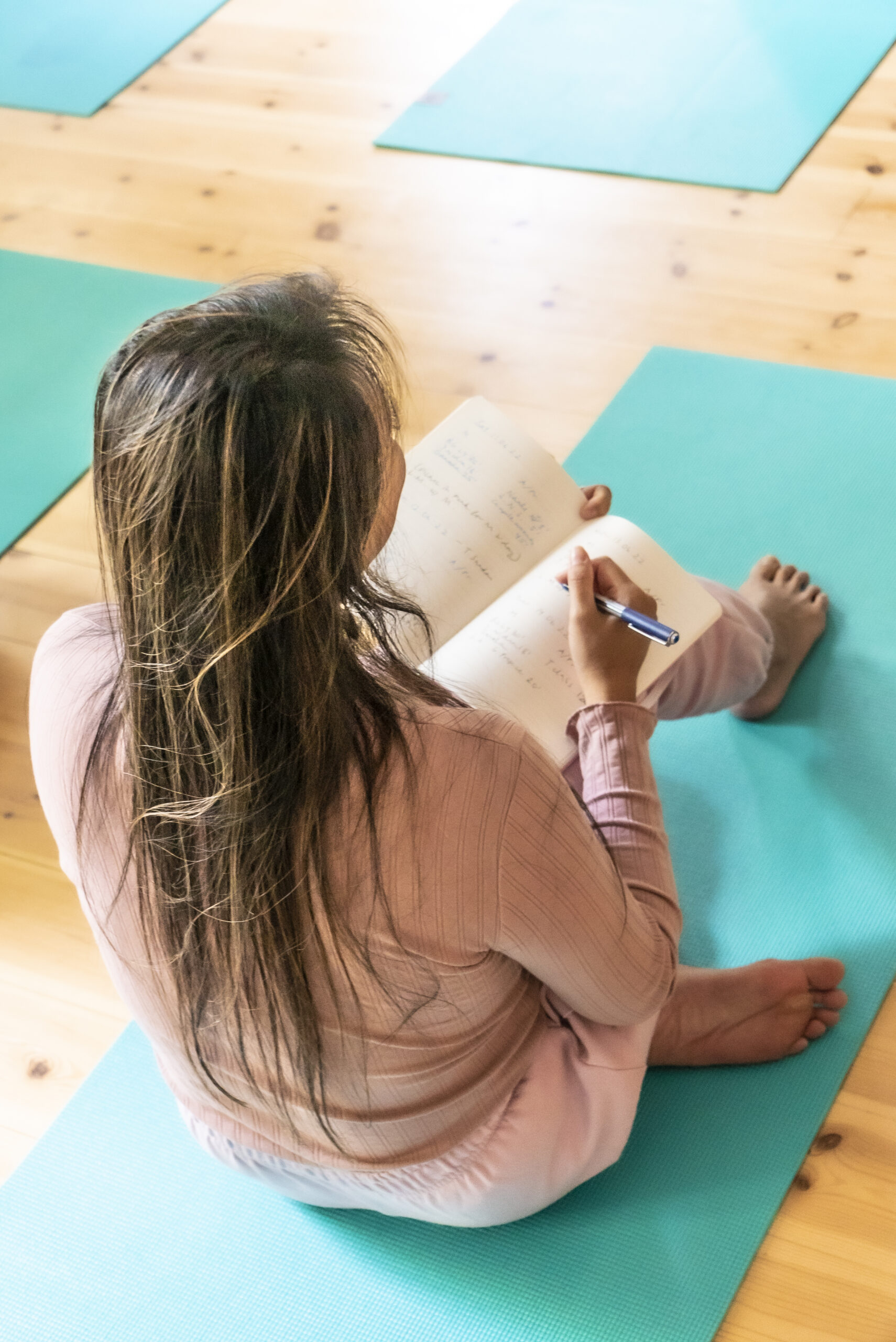 Learn Yogic Methods & Keys for Better Living
Fundamental Laws & Principles of the Universe – such as the Law of Resonance, Law of Rhythm, and Law of Polarity
Techniques to develop mental concentration, creative imagination, and meditation, and to eliminate stress
Methods of relaxation and regeneration – both physically and mentally – which help to re-establish a state of health and vitality, inner harmony. The lessons on healing with the help of subtle breaths (PRANA) will be very especially useful and extremely efficient
Colors and their physical & psychological effects on the human being (for example, the antiseptic properties of the blue color, and the awakening the creativity when under the influence of sunlight)
The dynamics of the erotic energies and sexuality, addressed from the yogic perspective
100% natural methods for eliminating toxins from your body
The use of ASANAS and medicinal plants for healing various illnesses and diseases in parallel with the practice of certain YOGA techniques
Advanced forms of Yoga from ancient secret lineages, including Svara Yoga, Meridian Yoga, Tibetan Yoga, Kalachakra Tantra, and Mahavidya Yoga (Yoga of the 10 Great Cosmic Powers)
 *disclaimer: we do NOT offer professional medical advice, and the notions & techniques presented in the course are NOT to replace examination & treatment from medical practitioners. If you are suffering from any illnesses please see a licensed medical professional.
This course is for you if…

You are interested in the "deeper things" in life
Especially if you are interested in discovering the true purpose & meaning of your life, and finding the answers to life's deepest questions like:
"Who am I? What was I born for? What do I live for? What will happen to me after I die?"

You are on a path of growth & personal development
This course will teach many methods & principles to help improve health & well-being, boost creativity & mental focus, and become the best version of yourself possible.
Anyone who is currently making efforts to improve any area of their life will find that the asanas, pranayama, and other techniques presented in this course can directly support & accelerate their current efforts.

You want to explore genuine spirituality
This course will present some of the most efficient methods for spiritual transformation revealed by authentic traditions & lineages.
When practiced perseverently, you will be able to evolve spiritually and completely transform your life.
In the first year, classes are 2 hours consisting of approx. 90 minutes of practice, and approx. 30 minutes of theory.
There are 46-48 classes in a year – 1 per week. Classes pause in August and resume in September each year.
New students must start in Year 1. Skipping years is not allowed, because the later years build upon the foundations set in earlier years.
Practice
Each class includes a practice session of approx. 90 minutes and consists of 3 phases:
1. Initial awareness & warming-up exercises
The practice begins with an initial phase of awareness and warming up – to stretch the muscles, increase flexibility, and gently prepare the body to perform the various postures of ASANAS successfully.
2. The main YOGA techniques.
Practice can include asanas, pranayama, meditation, and other techniques taught in the course.
3. The complete yogic relaxation
The complete yogic relaxation is an active, conscious relaxation of the entire being. It crystallizes the results of the practice, creating long-lasting effects we can perceive even in daily life.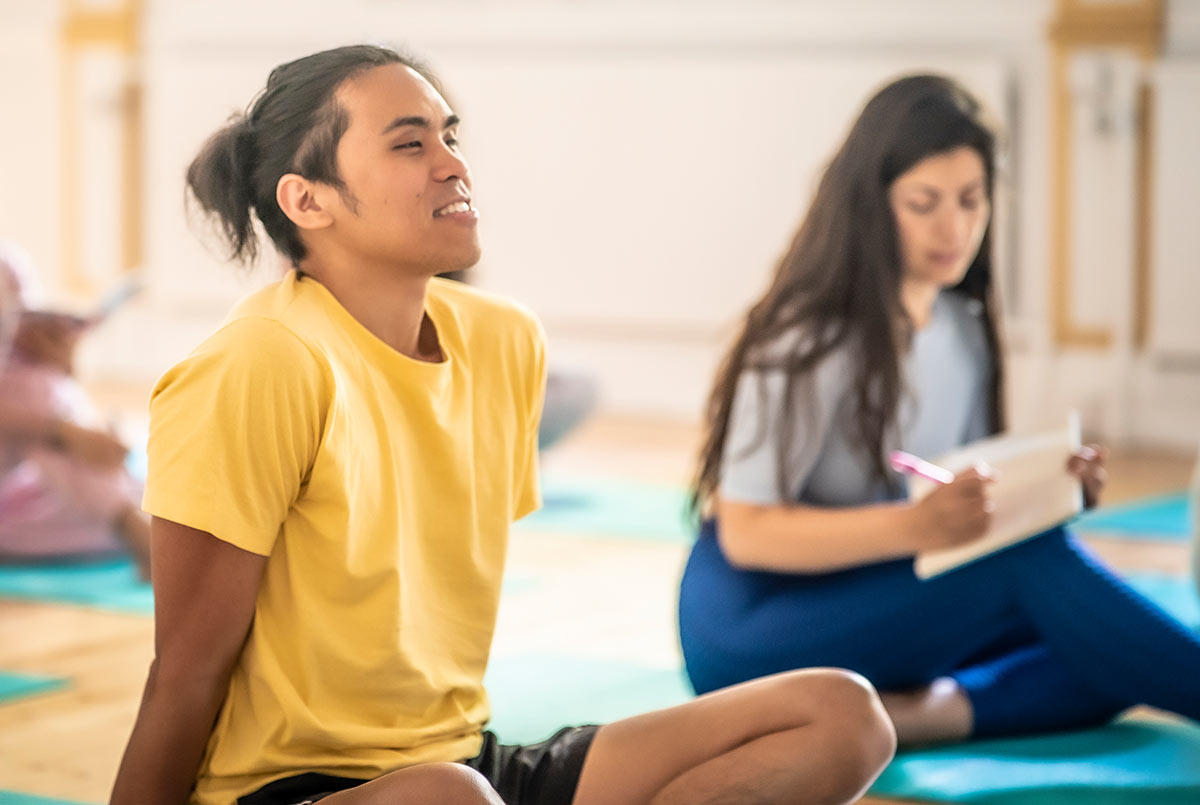 Theory
Theory (approx. 30 minutes) will be presented on various subjects.
In the first year you will learn about the Law of Resonance, the practice and effects of various ASANA-s (postures), cleansing & purification techniques, and Yoga Nidra (conscious yogic sleep).
The first year also includes an initiation into Laya Yoga – a highly efficient meditation technique using the subtle sound of a secret mantra.
book icon
Weekly Course Materials
The course materials include descriptions of the techniques you will learn, and the effects of these techniques on a physical, emotional, mental and spiritual level.
Due to the depth of the courses, the course materials often contain more information than is possible to discuss in the class – so we highly recommend you study and keep them!
Personal Guidance
You will be guided by experienced teachers who check and correct your postures & technique in the practice.
Each class also includes time for questions & answers and group discussions. And you can also schedule 1-on-1 meetings with your teacher(s) for more personal advice on specific issues or life situations!
As a student, you'll also get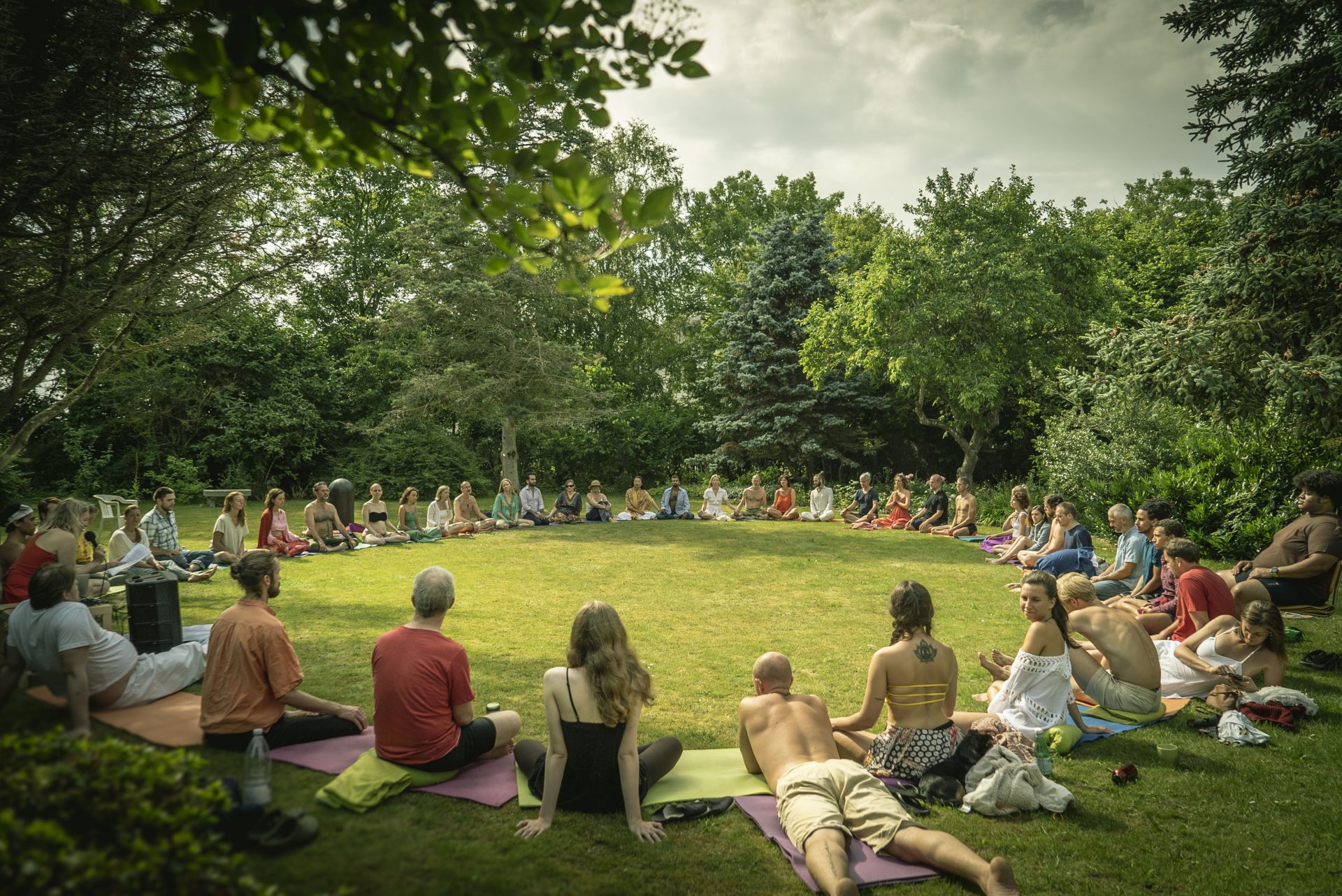 Community Membership & Student Discounts
You'll be considered an active student and receive discounts on all upcoming workshops, events, and retreats.
You'll also be invited to student-only workshops & community events (like our Special Summer Program and Christmas Party)!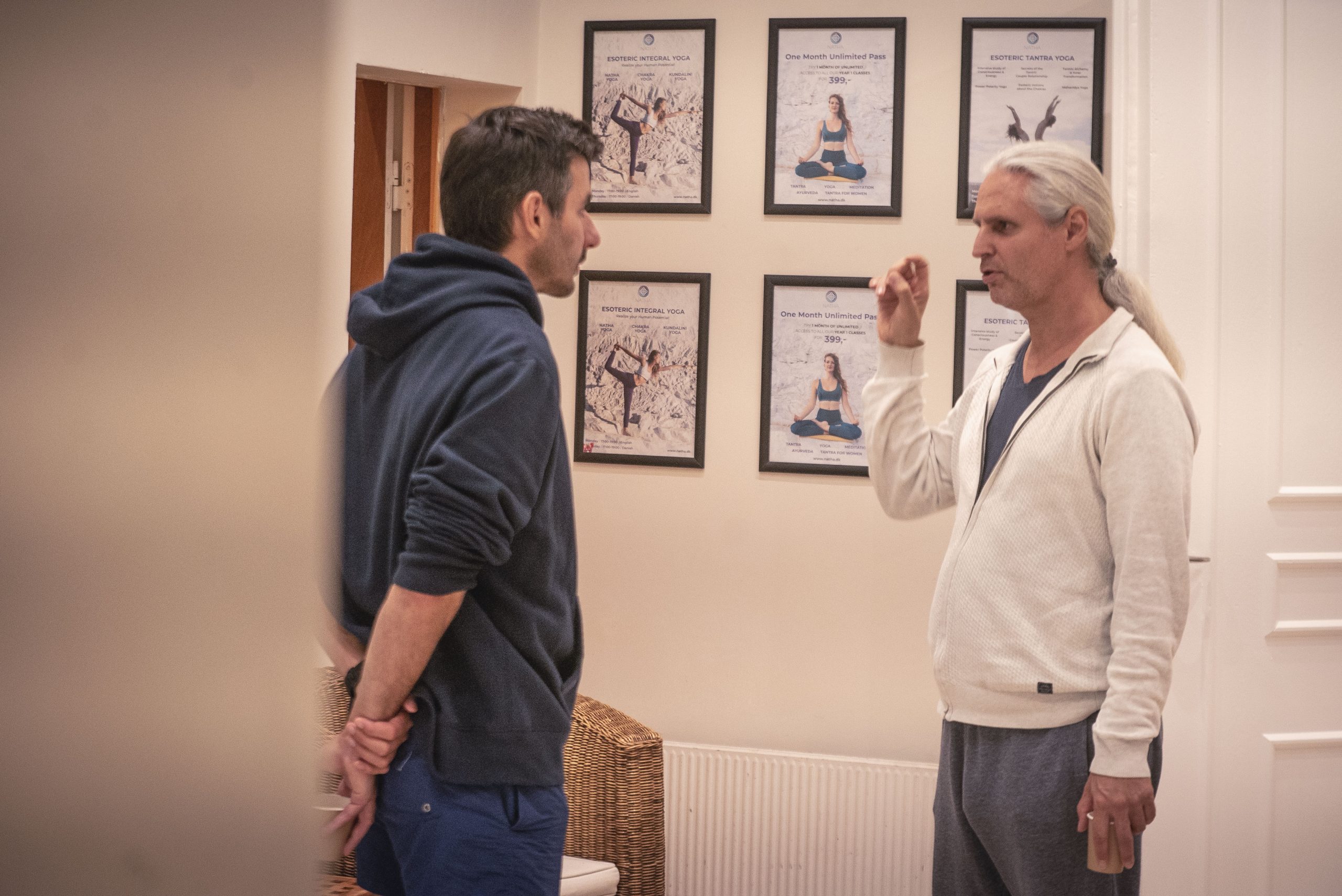 1-on-1 Meetings With Your Teacher(s)
You can ask them anything – about the class, how to use the techniques & methods in your daily life, or even advice for specific life situations.
As an Unlimited Pass member, you can ask any one of them for a 1-on-1 meeting – they'll be happy to speak with you!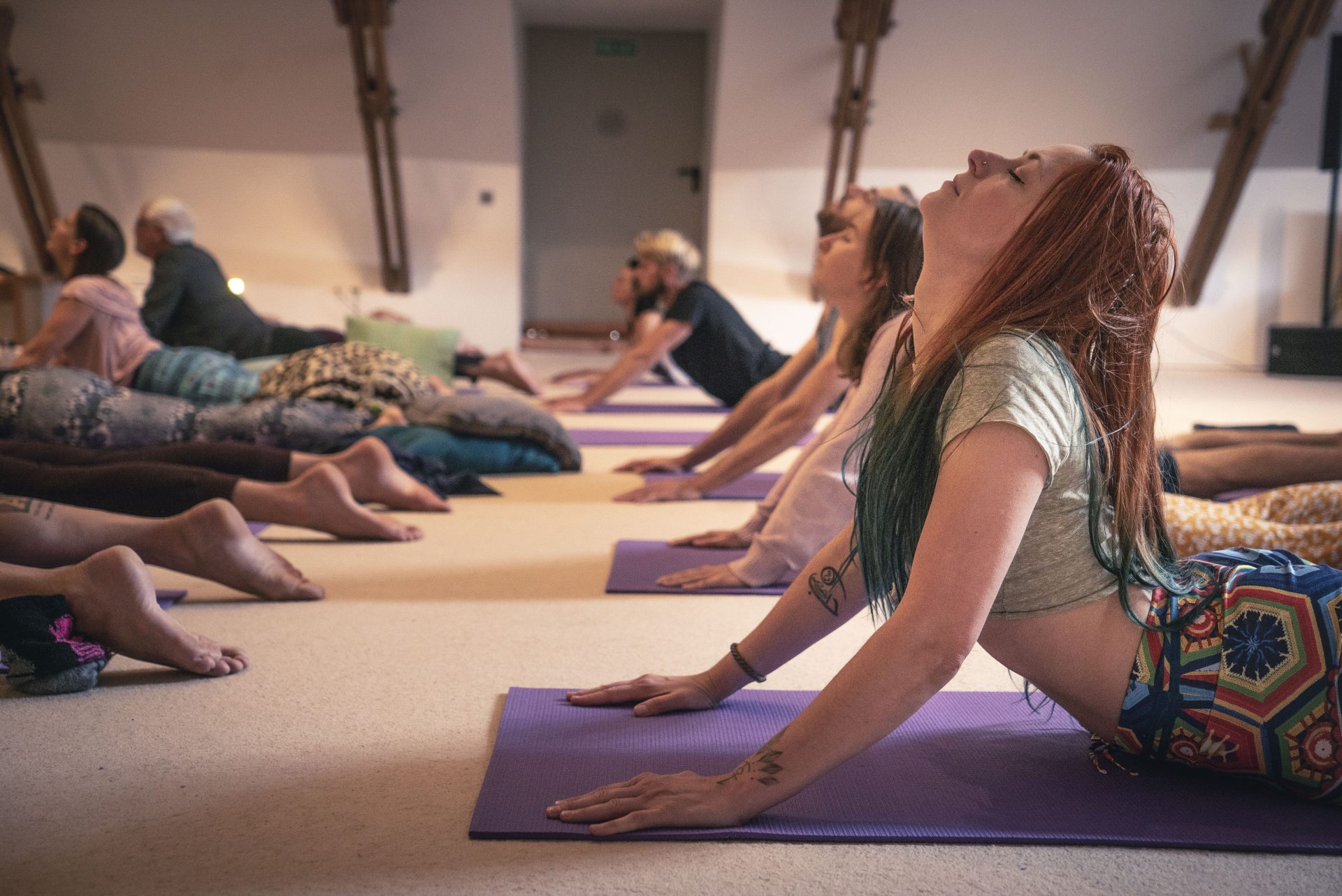 Access to Saturday Hatha Yoga Classes
Hatha Yoga classes are held every week on Saturdays. They are a great way to get some extra practice and to start the weekend in a great way!
These classes are open to students of all levels and include an optional meditation practice at the end of each class.
Carly
As soon as she moved to New York City for university in 2006, Carly jumped into yoga in order to maintain her physical flexibility after a childhood of dancing which started at the ripe age of five. Building a successful career as an Art Director, yoga became an essential practice for her in order to reduce stress in a fast-paced life.
Carly studied Tantra and yoga in Thailand for two years until moving to Denmark in 2017 to continue her studies there and train to be a yoga teacher.
With her past career in a competitive corporate world, Carly is passionate about sharing the valuable keys that she has discovered in order to cultivate life-giving values like joy, fulfilment, connection, and inner peace. She teaches the yoga course in Copenhagen in order to further offer this practice that became like a lifeline for her.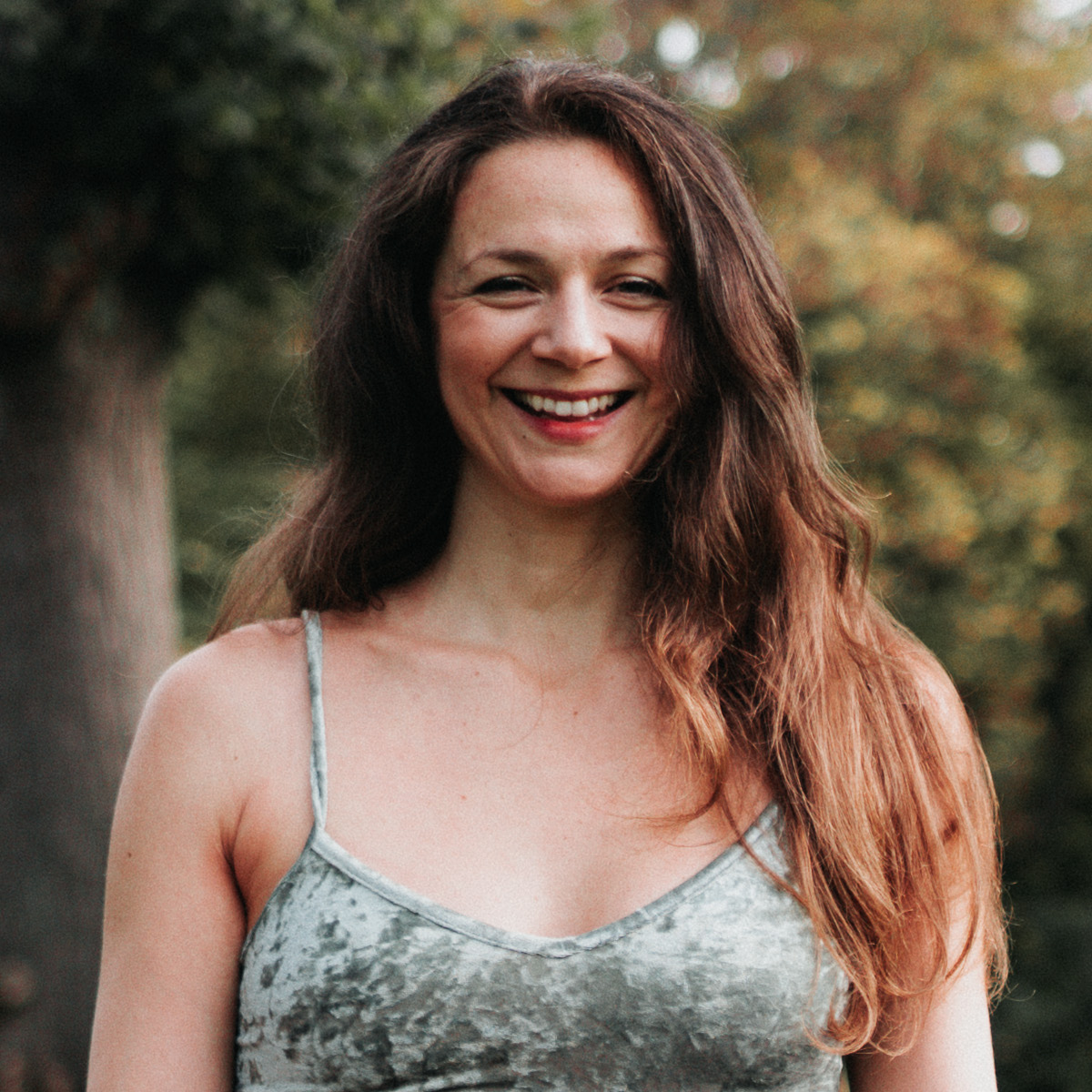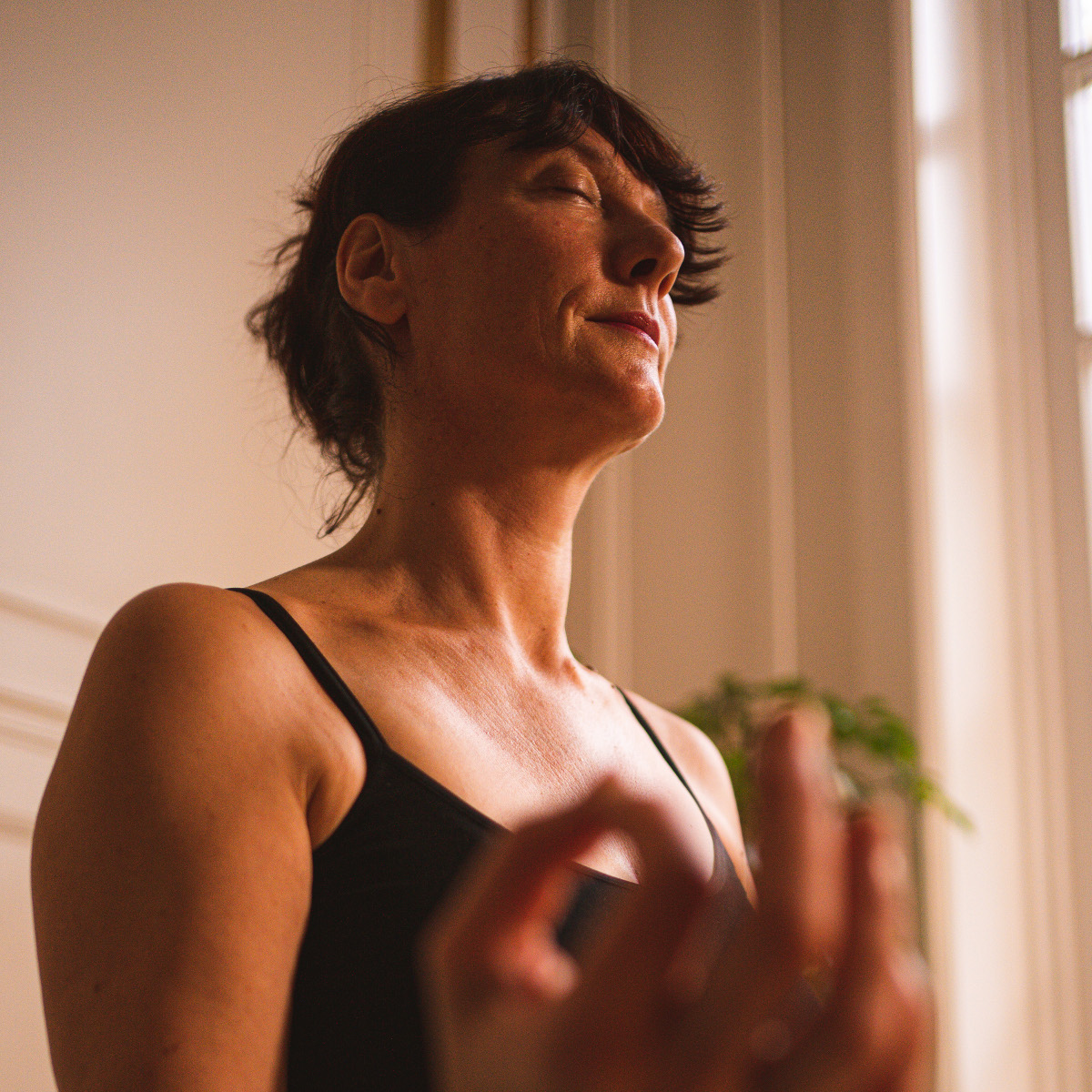 Andrea
Andrea is a professional pianist and composer, her passion is composing music to poems of love and spirituality. She has founded a choir "Sjælens Sang" performing her compositions. Being aware that music is a process of resonance like yoga asanas and meditation, it has the ability to change our inner state.
Andrea started practicing yoga and meditation over 20 years ago. She was delighted to experience how efficient the various yoga and meditation techniques were and found that she finally was given some tools to solve the challenges and difficulties in life.
Noticing how daily practice would give her an inner balance and a greater happiness day by day, a deep wish has grown in Andrea to share this knowledge that is able to give so much peace and happiness in life.
Emmeline
Emmeline has been a practitioner of yoga and tantra since 2012, a certified Yoga Teacher since 2018 and is currently in the Atman Federation's Tantra Teacher Training Course. She has a bachelor's degree in Social Work, in the same time being a practitioner of various cleansing techniques and keeps workshops about health.
As a teacher, she enthusiastically aims to share what spiritual practice can offer to anyone: profound self-understanding, a life full of love, joy and purpose, and learning from every experience on the way. She is especially intrigued by the fascinating game between consciousness and energy – for instance in couple relationships, and in the state of perfect balance within.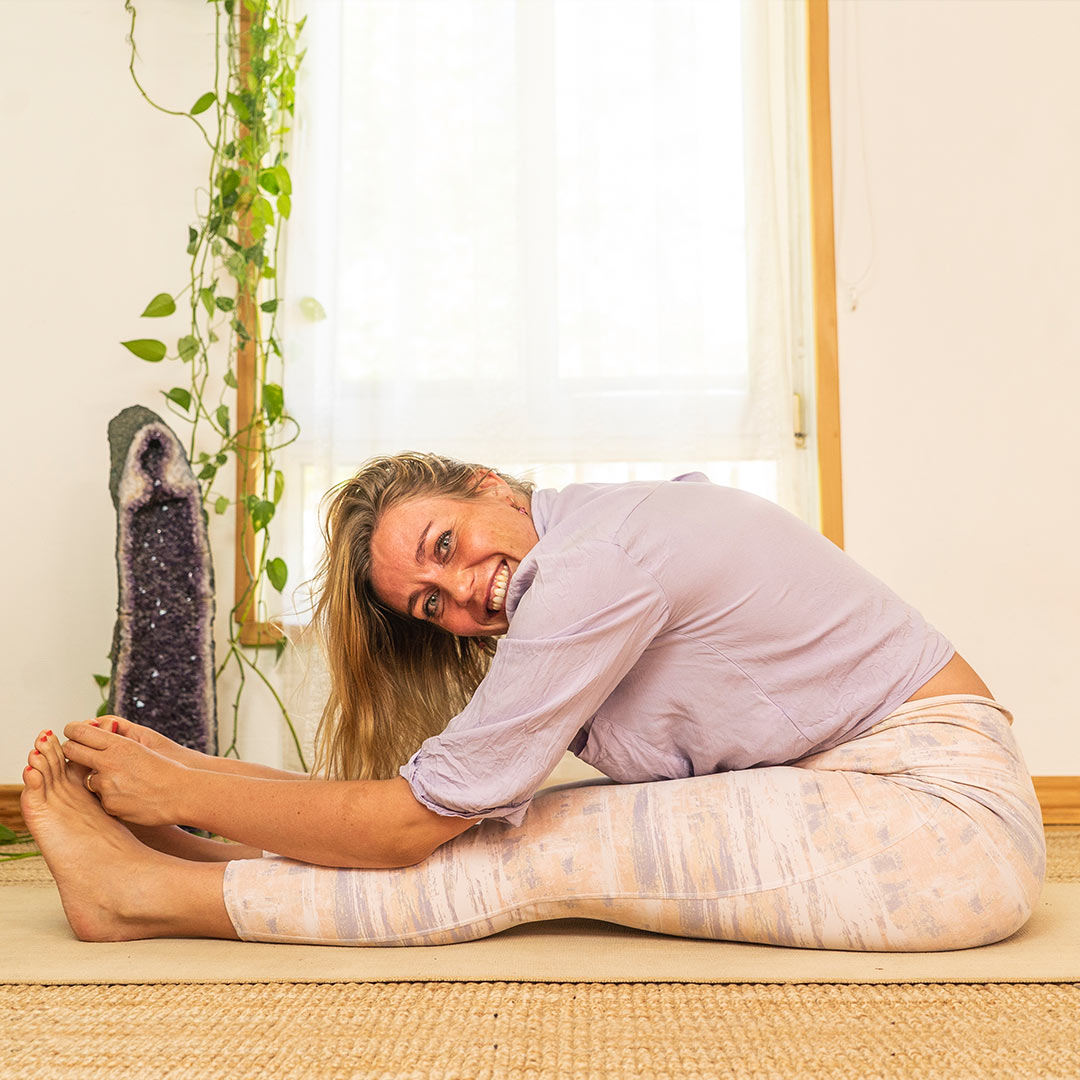 Course Schedule & Special Offer

YOGA + TANTRA SPECIAL OFFER
If you join both Yoga & Tantra, you will receive a 50% discount on the Tantra course.
This offer is valid for the first 18 months of the Tantra course curriculum.
This is because the first 18 months of each course covers similar foundational topics (chakras, asanas, pranayama, etc).
After 18 months the course curriculums cover very different topics, so each course must be paid for individually.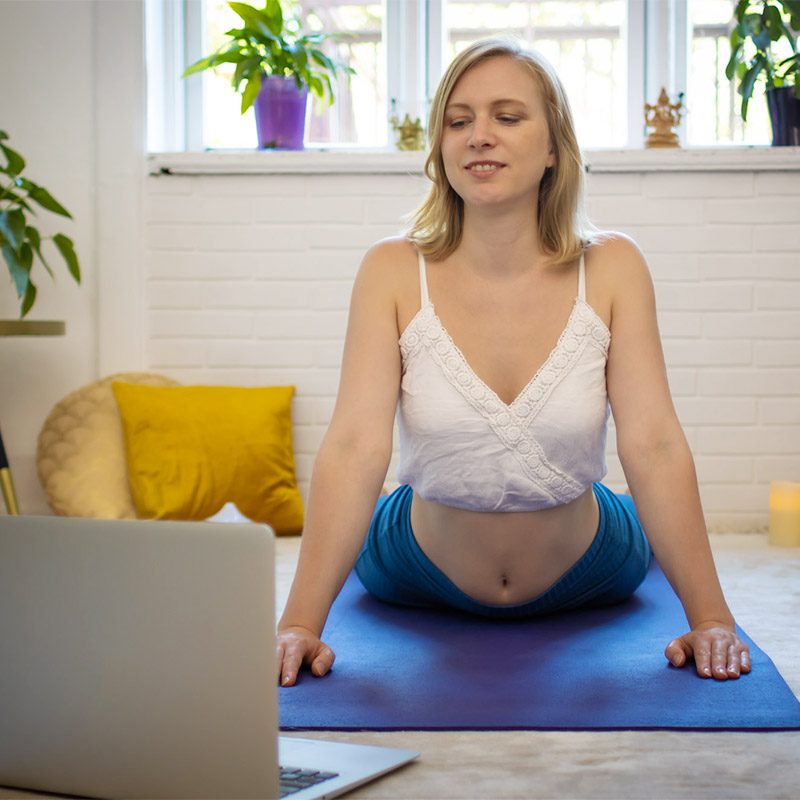 None of our centers nearby?
No worries, we have the perfect alternative!
Our international federation offers the same course online, for everyone who cannot reach our local centers.
You find there also free webinars, online retreats, a worldwide community and much more.
Read more about the online course: onlineyogaacademy.com/yoga
Pssst: With the coupon code NATHADK you will receive 10% off for your first year of study!